Back to the 80s
The official cast photo: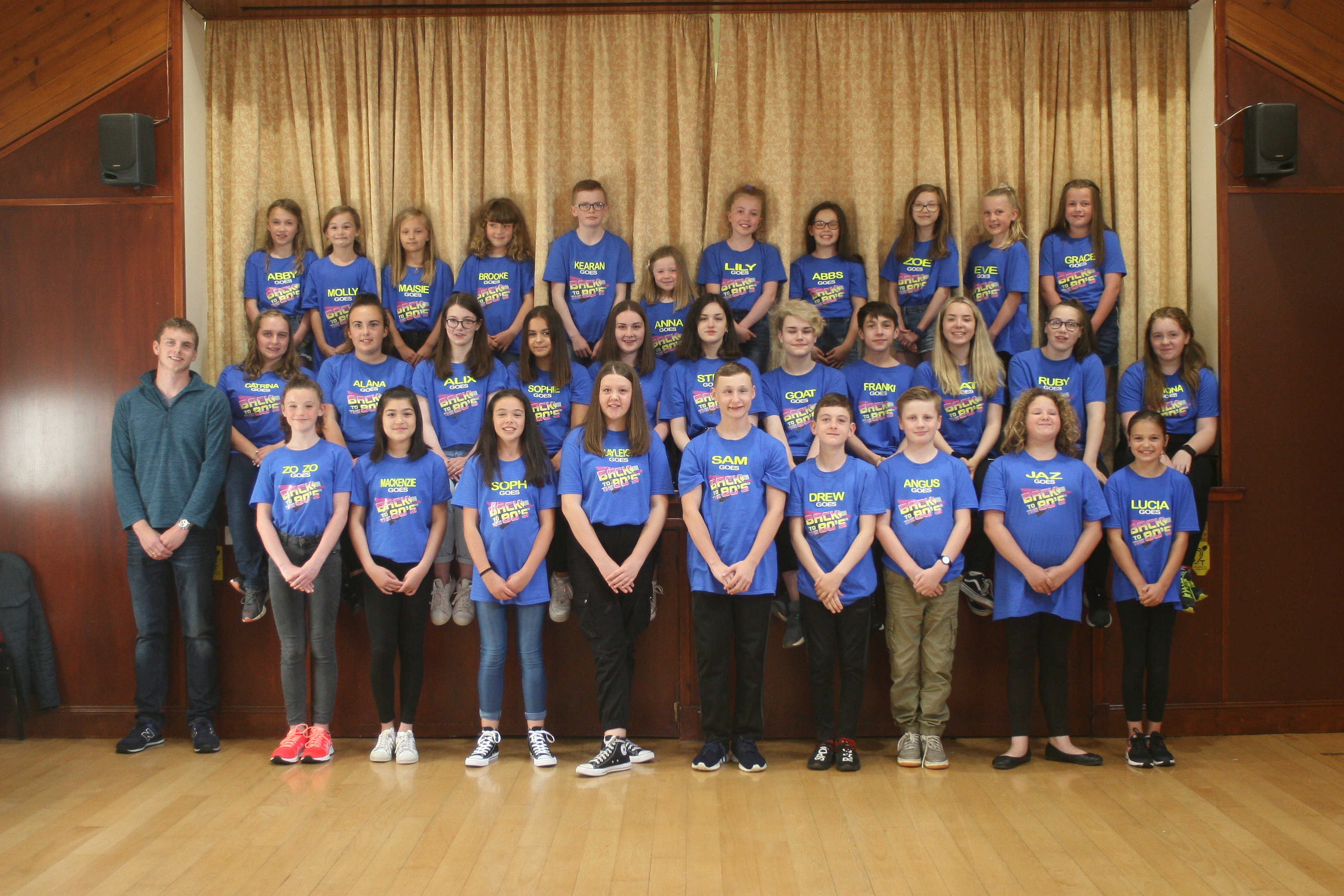 The kids have been working so hard during rehearsals. Below are some moments captured so far.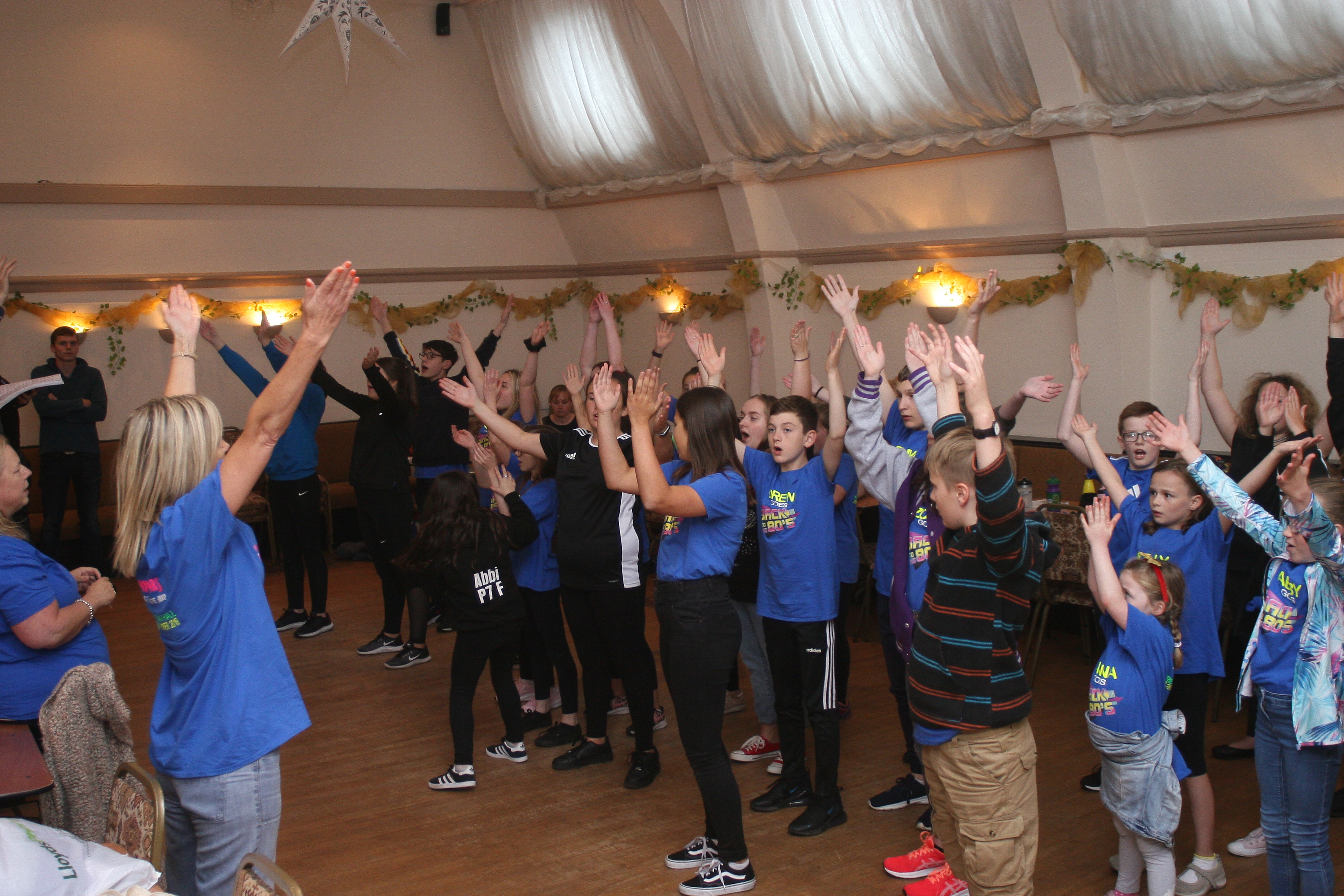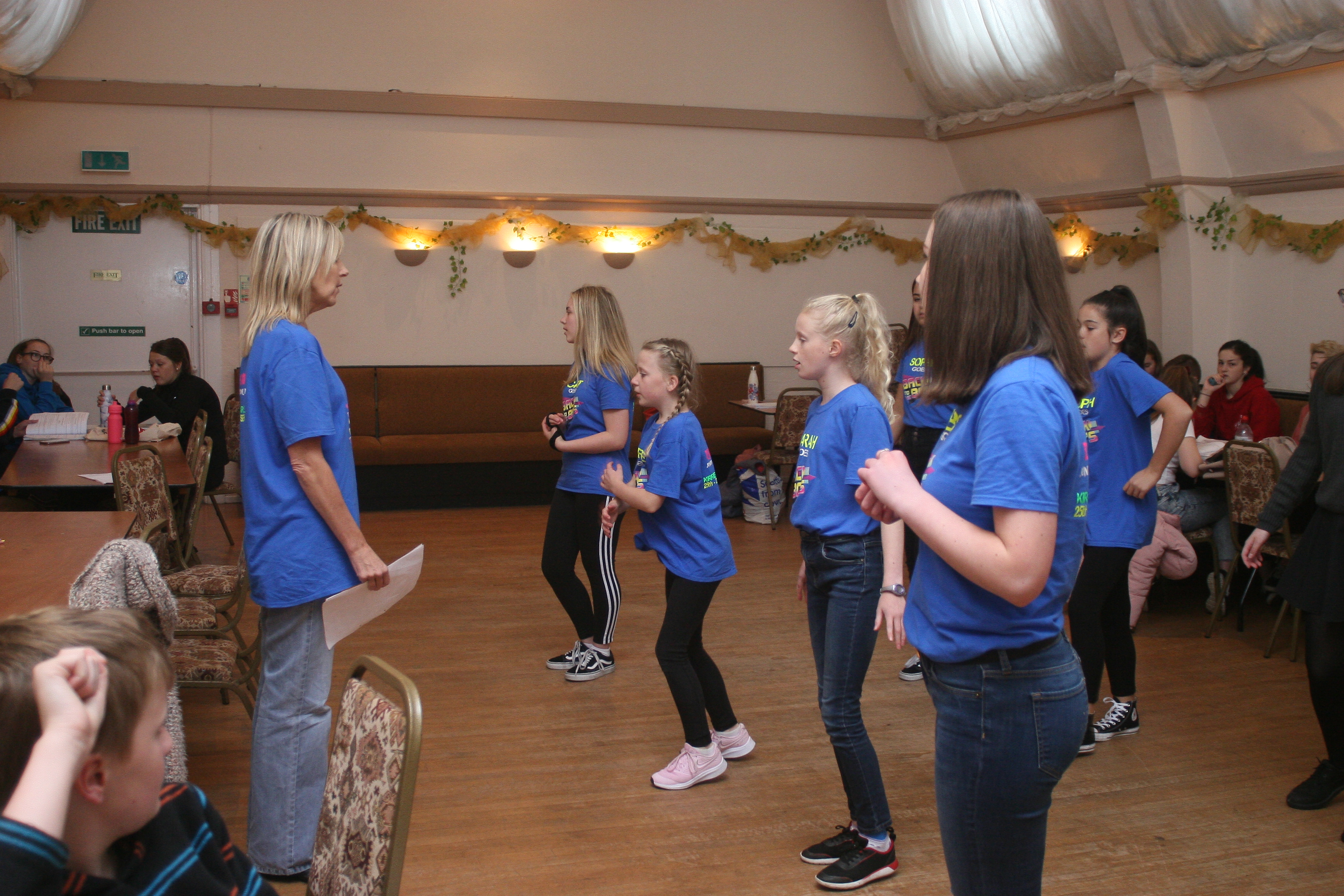 Now let's meet the cast: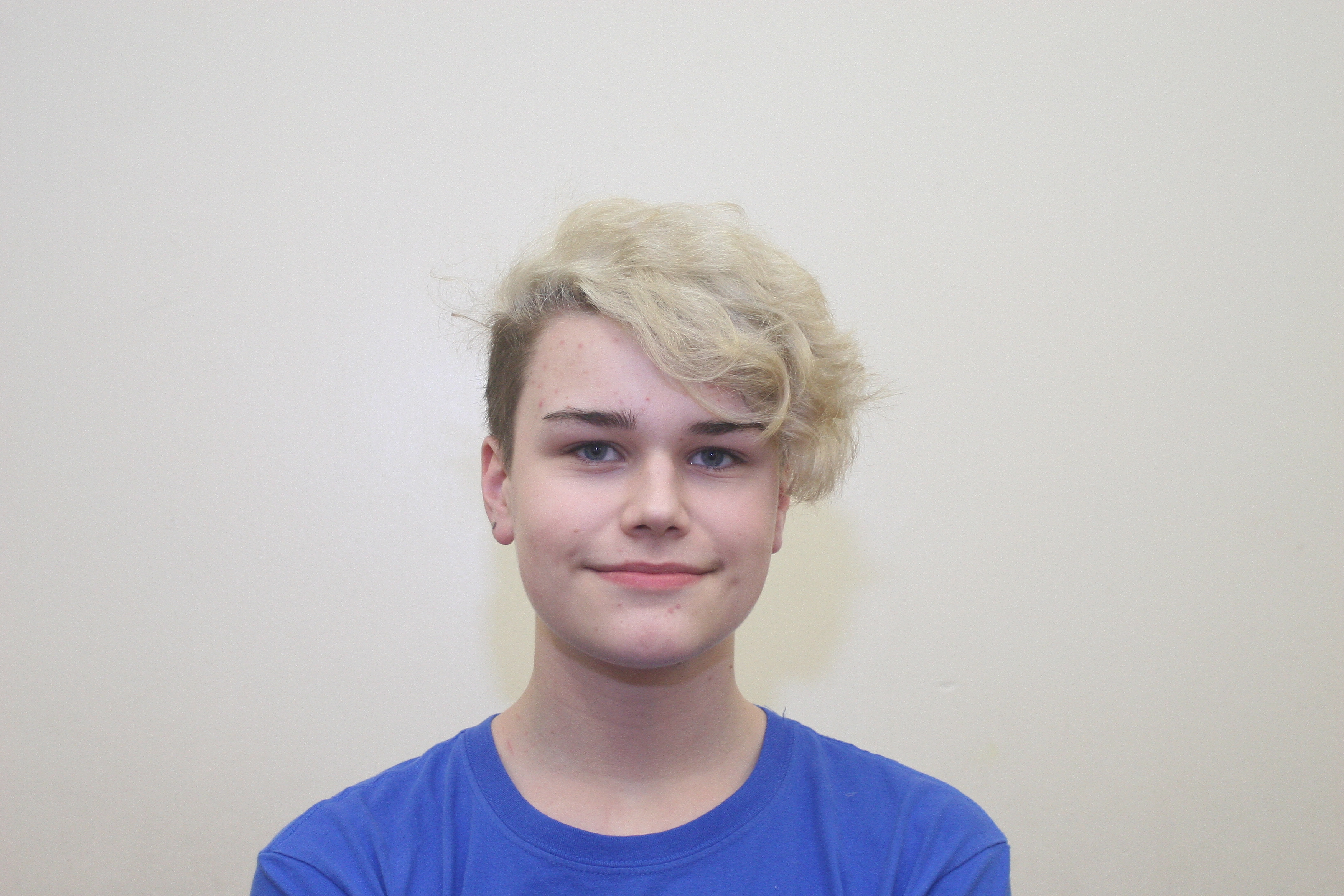 William Ocean High Depute Principal, Mr Stevie Cocker sees a future with his respectable fellow teacher and on/off girlfriend Sheena Brannigan, however he has a change of heart when he discovers a secret from the seemingly quiet and reserved Miss Brannigan's past…..!Mr Cocker is played by Andrew Ford who is 15. This is Andrew's first full stage production with Rising Youngstars, having joined the company earlier this year to take part in our fundraising showcase, Broadway Stars. He recently appeared as Mr. Mistoffelees in DSMT's production of Cats at the Gardyne Theatre.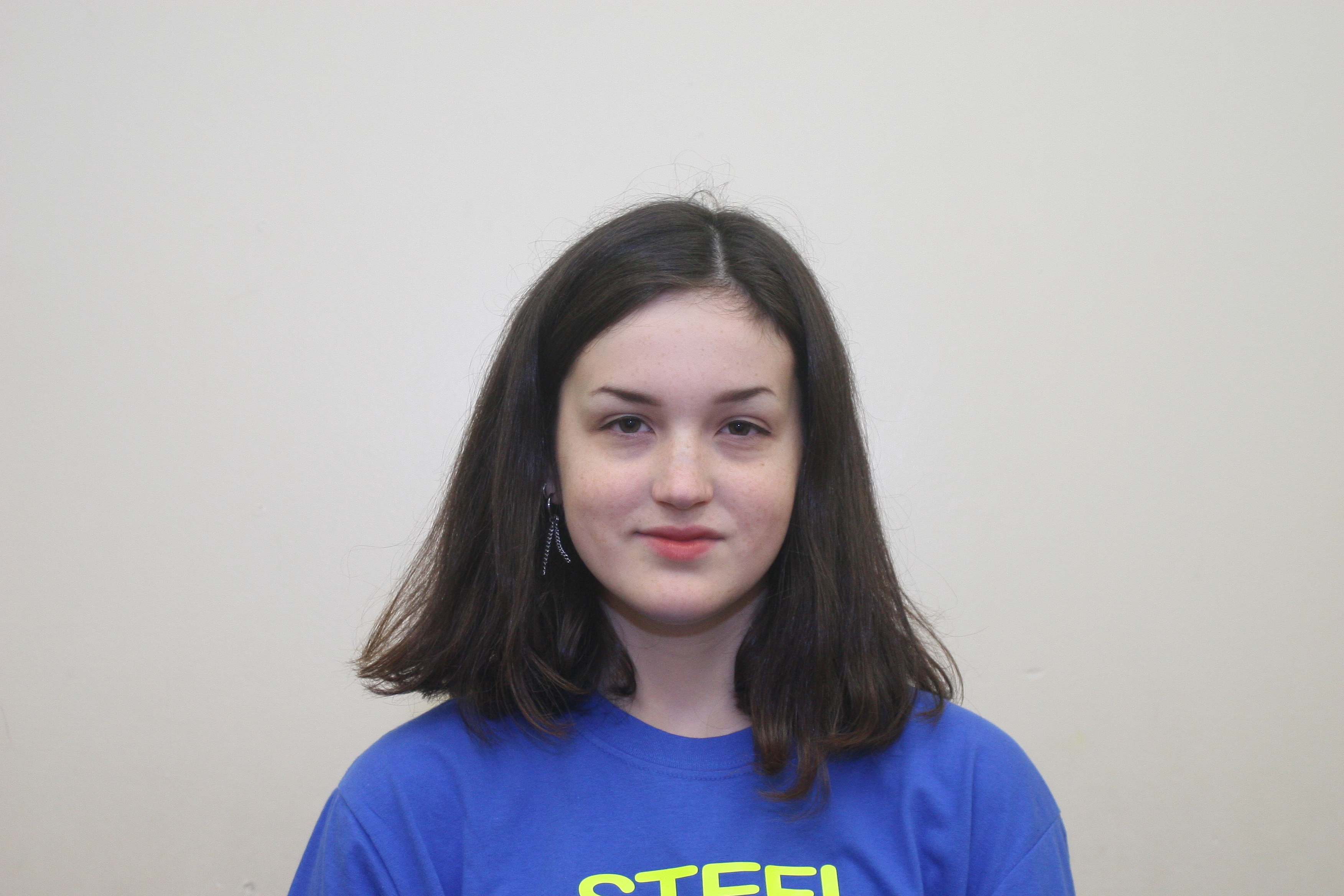 Miss Sheena Brannigan is a teacher and Senior Students' Co-Ordinator at William Ocean High. She has an "on/off relationship" with Depute Principal, Mr Cocker. In front of her pupils she seems to be very reserved, very polite and very conservative, but as Mr Cocker discovers, there is more to Sheena than meets the eye!
Miss Brannigan is played by 15 year old Stefi Curson. Stefi is no stranger to the stage and has appeared in several full scale productions with Rising Youngstars including Bugsy Malone (Smolsky), A Little Princess (Miss Amelia) and most recently, The King and I (Lady Thiang).
Now we introduce Laura Wilde and Debbie Fox. The girls have been best friends for years although this is not necessarily by choice – it is more by the fact that neither of them fitted in anywhere else, so they found each other! Although they are nice girls, they have no luck with boyfriends – however, this does not stop them from spending hours ogling at posters and dreaming about Corey Haim, Corey Feldman and Anthony Michael Hall! They make up imaginary boyfriends to impress each other, and these "boyfriends" always seem to take on the features of the pin-up of the month. When new girl Eileen arrives at William Ocean High, Laura and Debbie are happy to accept her into their "group" (of two people!) because there is safety in numbers when you are not viewed as being "cool"!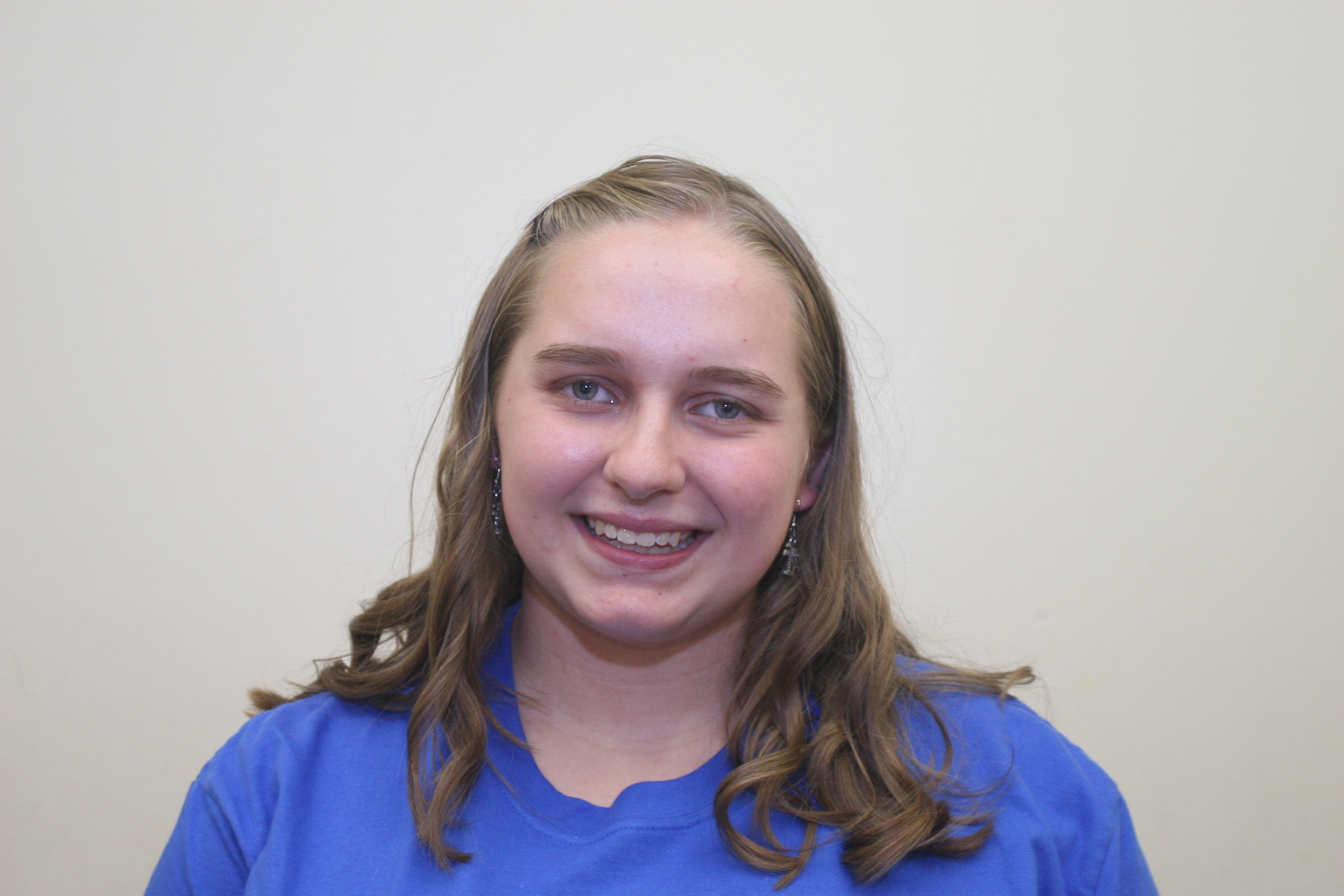 Laura is played by sixteen year old Catrina Fraser. Catrina has been a valued member of Rising Youngstars both on and off stage for many years. In addition to performing in lots of our full stage productions (including Annie, The Wizard of Oz and The King and I), Catriona is an able assistant behind the scenes too, especially when it comes to helping her mum Yvonne who is our Costume Mistress. In reflection of her hard work, she was awarded the Brenda Letford Memorial Trophy in 2016 for general all round performance and for being a good team player.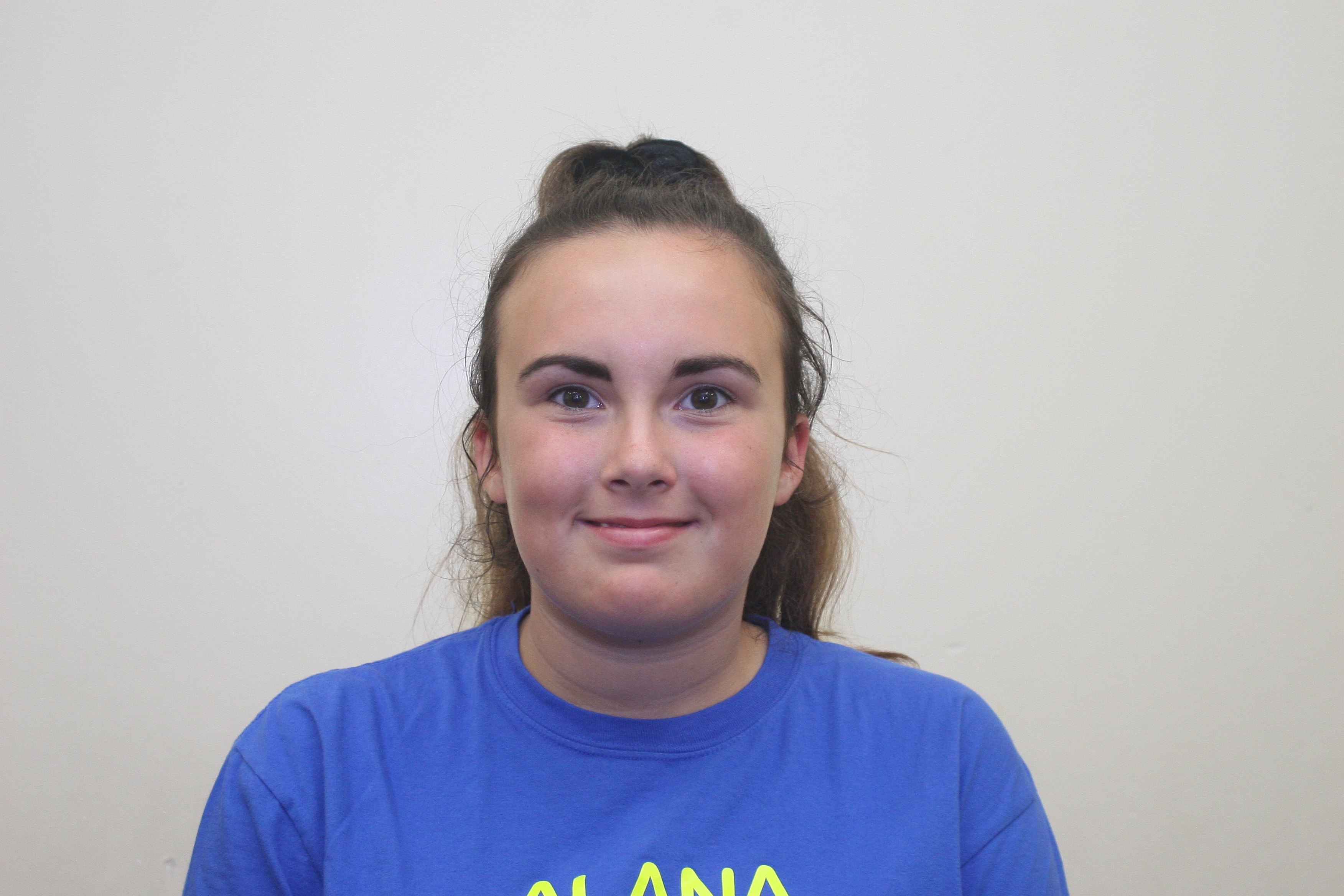 Twelve year old Alana Whitelaw plays Debbie Fox. Alana joined Rising Youngstars earlier this year to take part in our fundraising showcase, Broadway Stars in the Lowson Memorial Church. She enjoyed it so much she decided to audition for Back To The 80s and was successful in gaining her first principal role. Alana has embraced the experience with enthusiasm and confidence, and has taken the challenge of performing in her stride.
Next we are delighted to introduce two more principals and their characters from our Back To The 80s cast!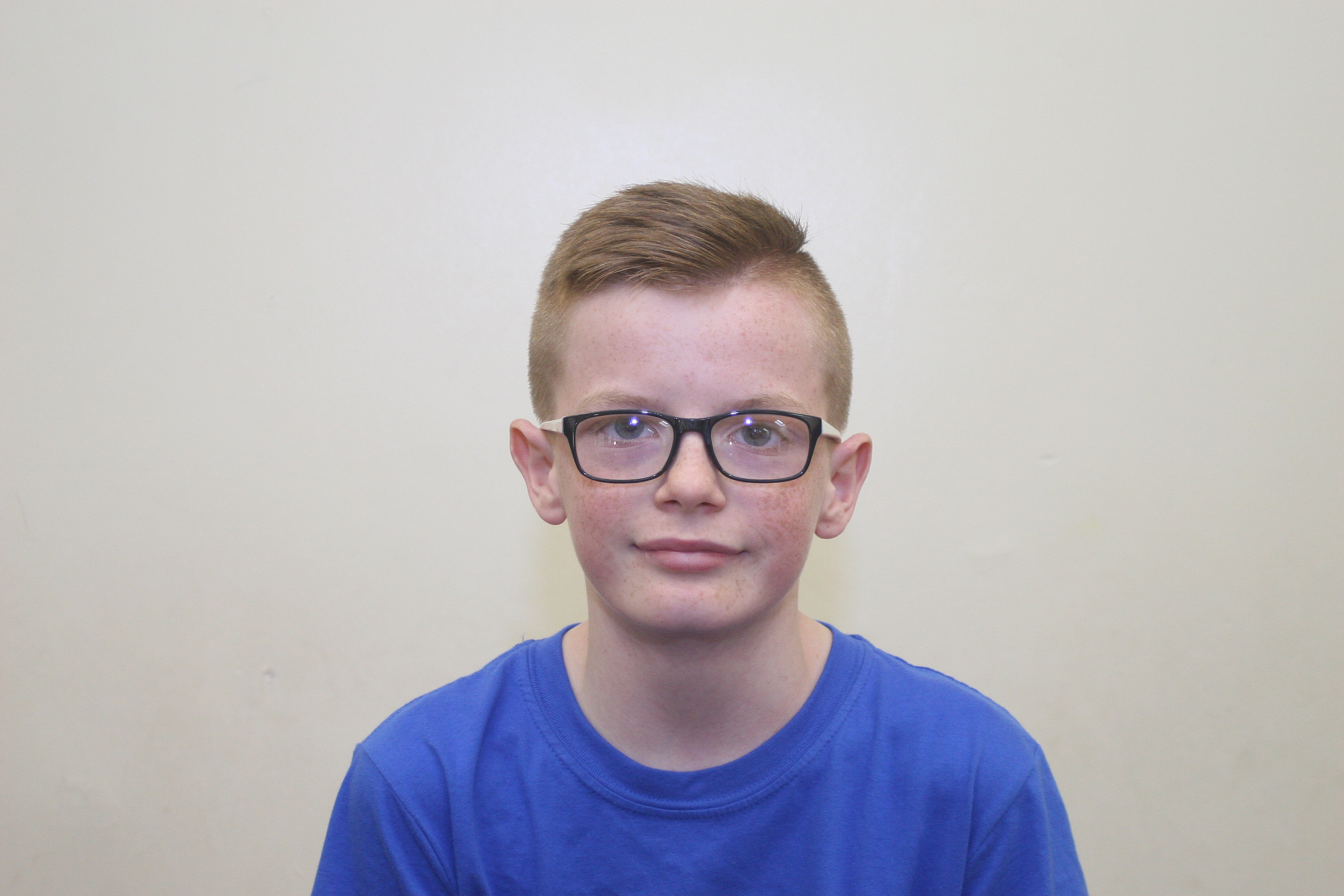 Firstly, Feargal McFerrin III, William Ocean High's resident nerd! He is a nice, sensitive young man – but when you're 17 that doesn't count for much when you always get top marks at school and have no luck whatsoever with the girls! While he is clearly supremely intelligent, Feargal's visions of life in the new millennium are always ridiculed by his classmates. He is taking self defence classes with Mr Miyagi, which proves very fortunate towards the end of the show!!
Feargal is played by 13 year old Kearan Jones. This is Kearan's third show with Rising Youngstars having played the MacAfee's subordinate son Randolph in Bye Bye Birdie in 2017 and Anna's young son Louis in The King and I last year.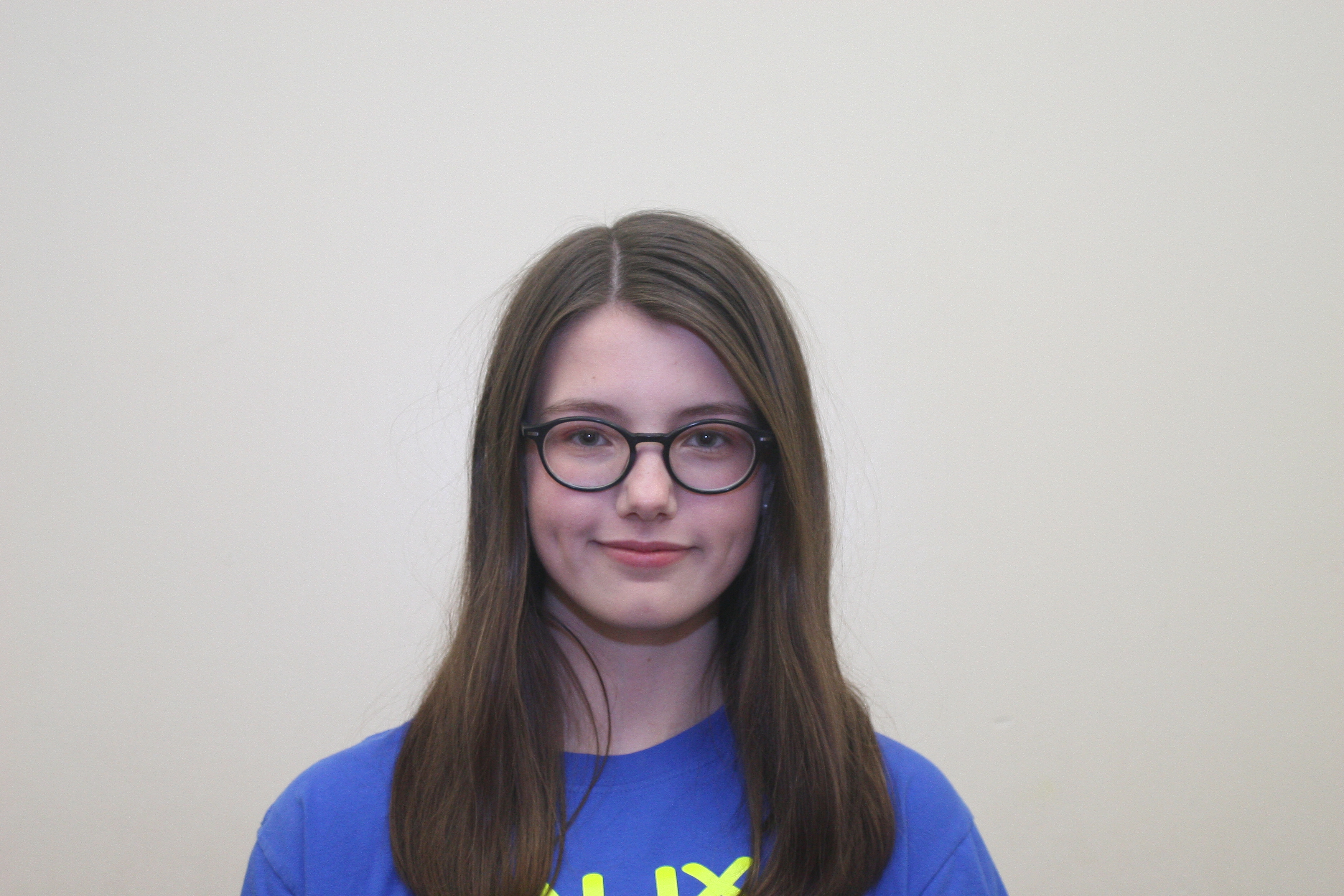 New arrival, Eileen Reagan is charming, full of life and vitality, and a dreamer who longs for the day when she has a boyfriend! However, when she joins the senior class of William Ocean High she is rejected by the popular girls so is destined to hang around with "the not quite so cool" Laura and Debbie. Consequently, the boys are rather cold to her and some of them make fun of her behind her back.
Eileen is played by sixteen year old Alix Burness who's recent roles with Rising Youngstars include straight laced solicitor Mr Skipwith in A Little Princess in 2016, grumpy father of two, Mr Harry MacAfee in Bye Bye Birdie in 2017 and the King's head wife, Lady Thiang in last year's production of The King and I. Alix was awarded the Greig Baxter Award for Most Promising Rising Youngstar In 2017.
Now time to introduce Billy Arnold and Huey Jackson – two of the "cool guys" in Michael Feldman's possé. Billy is popular, good looking and athletic, and the type of person that every other 17 year old boy wants to be. Huey wears clothes that were cool at the time, 80s tragic, has big hair. He even goes as far as to wear a Michael Jackson white glove!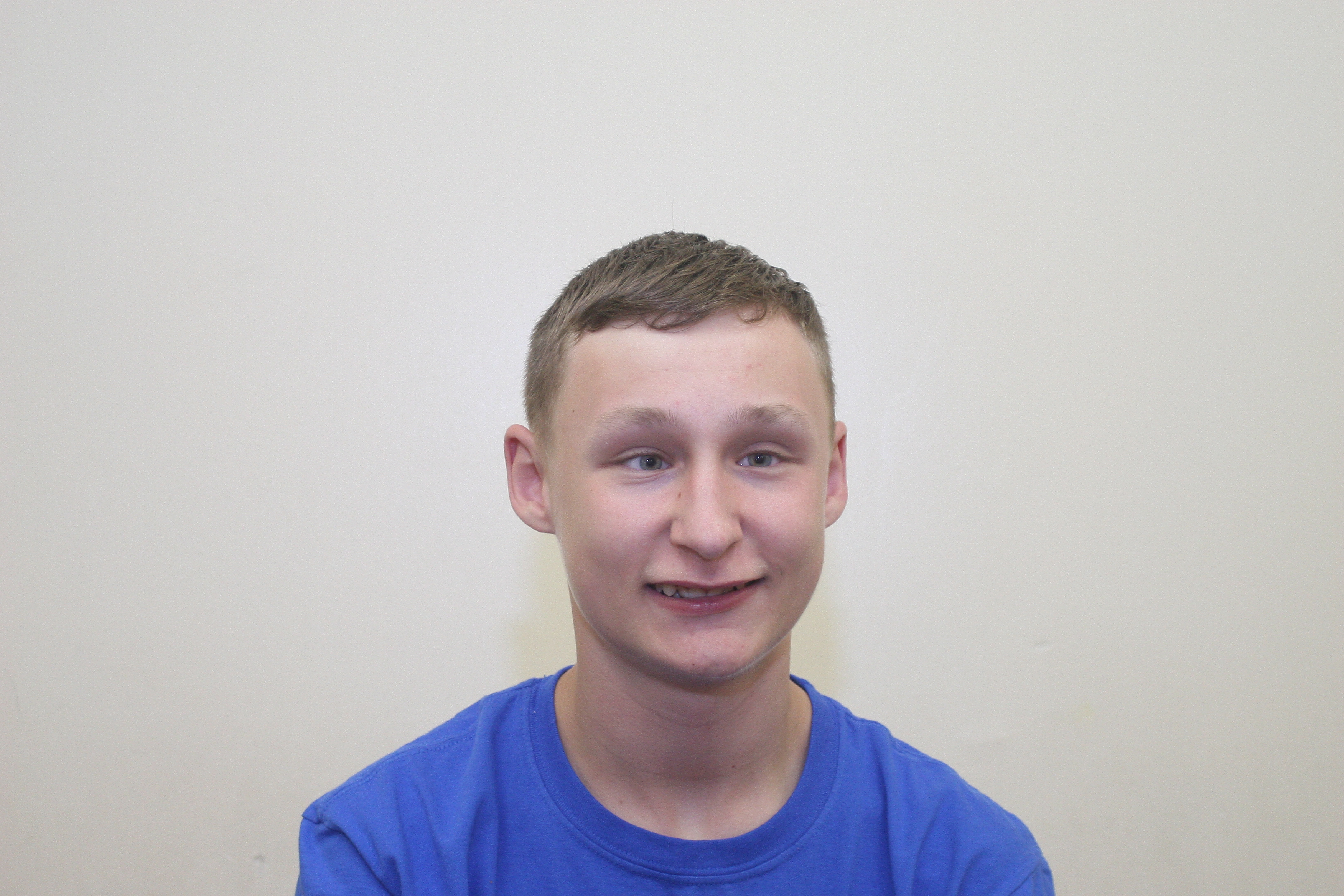 Billy is played by 13 year old Sam McCluskey. Sam has been performing with Rising Youngstars since the company's 2016 production of Bugsy Malone. He enjoyed being in the ensemble for a Little Princess, played nerdy teenage boy Harvey Johnston in Bye Bye Birdie and the part of Phra Alak, Chief Scribe to the King in last years production of The King And I.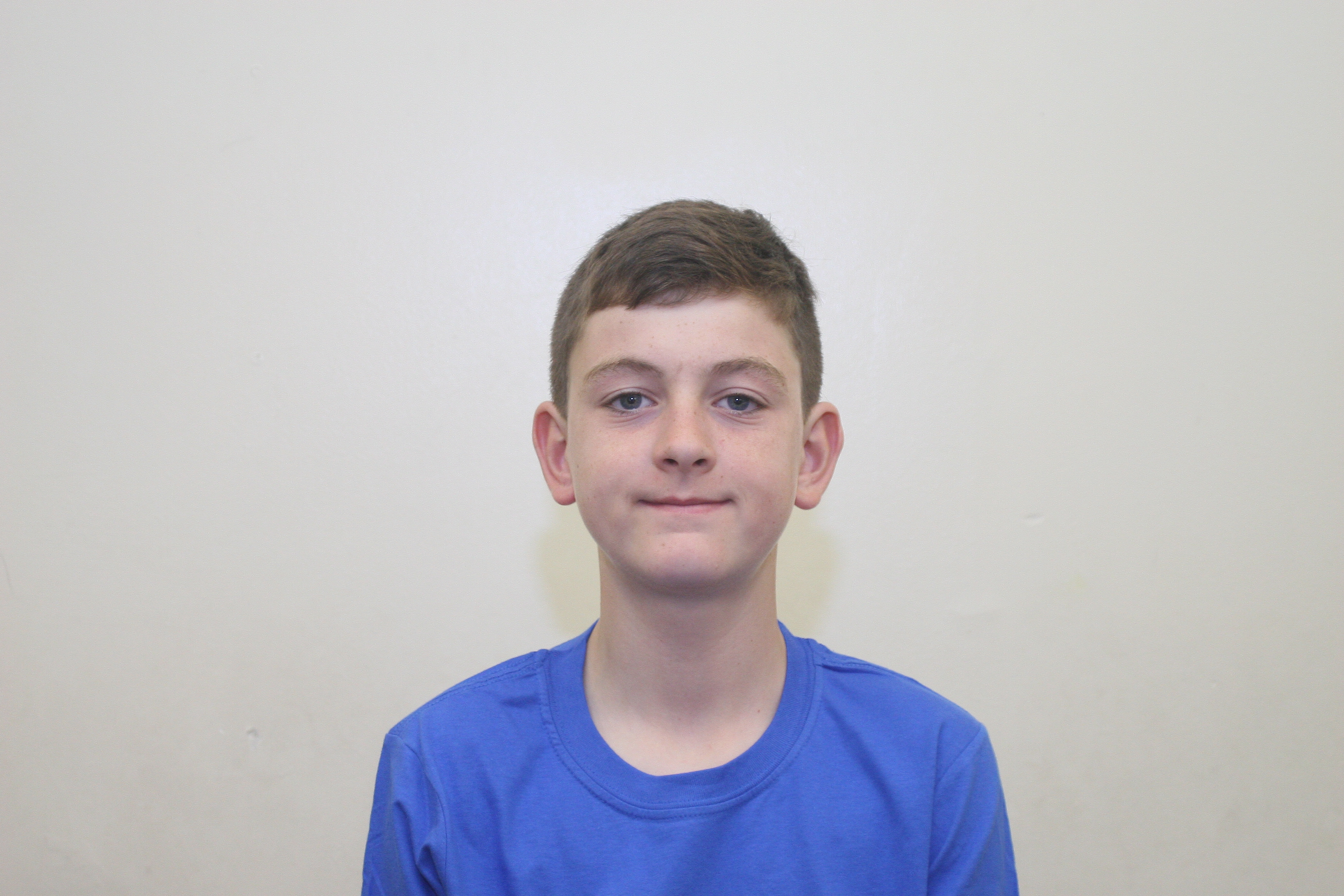 Huey is played by Drew Scarlett who is 11. Drew joined Rising Youngstars for Cinderella by default way back in 2013 (his three sisters were all keen members)! The following year he had a small speaking part in The Wizard of Oz and was cast as boxer Leroy in Bugsy Malone in 2016. Having been in the ensemble for our past two shows, Drew is looking forward to playing another principal role in Back To The 80s!
Now let's introduce cool guys Michael Feldman and Lionel Astley!
Michael is the coolest guy in William Ocean High School. A car-driving, Fonzie- styled football star, the girls all fall at his feet – particularly cute and bubbly Tiffany Houston. While Michael is very suave in the presence of female company, he shows his true colours when the girls are not around – but they never seem to see this mean side of him. To them, he is a God!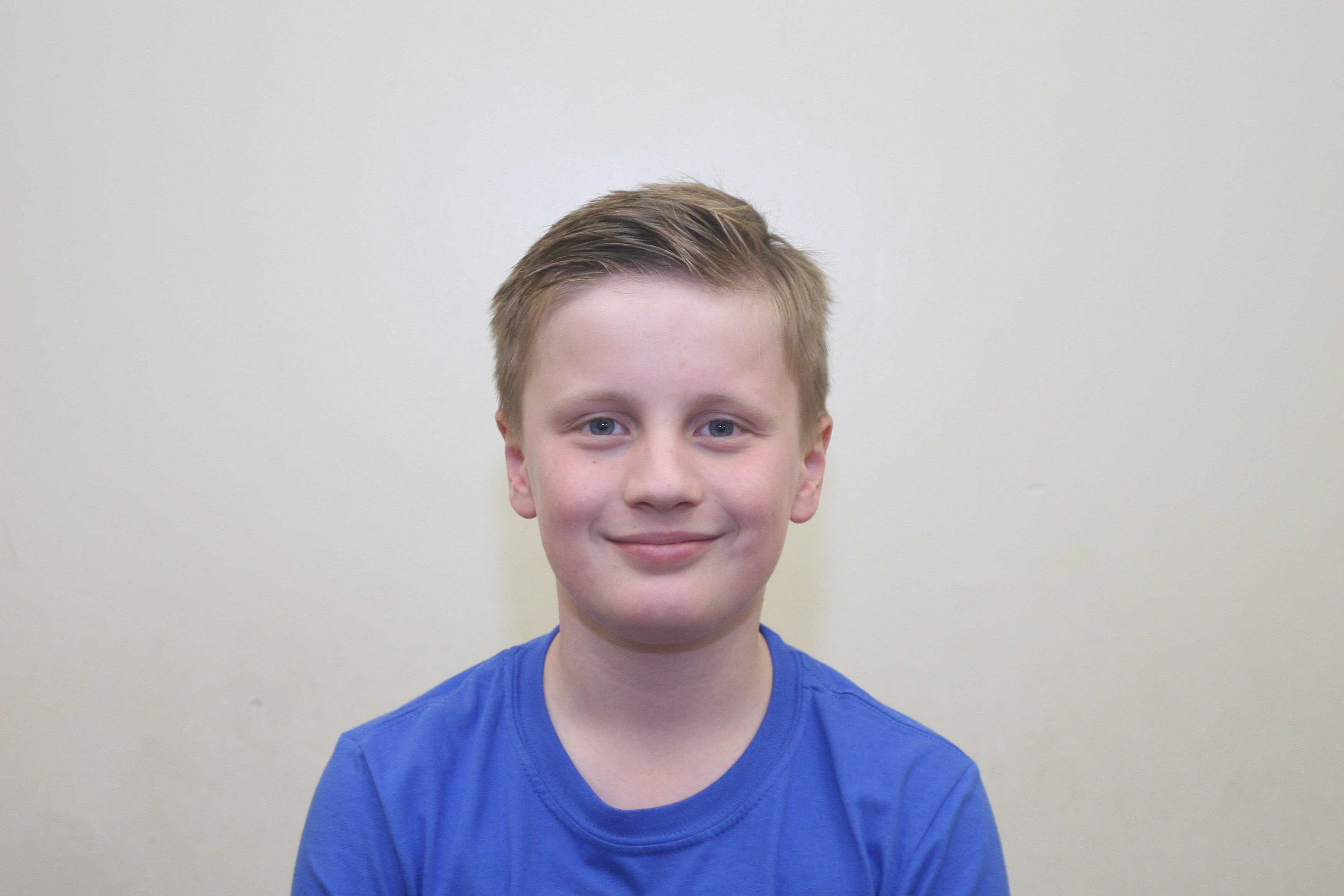 Michael is played by eleven year old Angus Crompton. His debut performance with Rising Youngstars was as The Mayor of The Munchkin City in the 2015 production of The Wizard of Oz. He has also played Knuckles in Bugsy Malone and bartender Maude in Bye Bye Birdie. Last year he took on the role of the crown Prince Chulalongkorn in The King and I. Angus won the Brenda Letford Memorial Trophy in 2017 – for general all round performance and for being a good team player.
Lionel is another of Michael's gang. He is fairly similar to Huey and Billy in that they walk and talk, but they all have slightly individual personalities. The gang as a whole is much stronger than the individuals in it, and while Lionel is not quite as cool as the others, the girls put up with him anyway – simply because he is one of Michael's friends!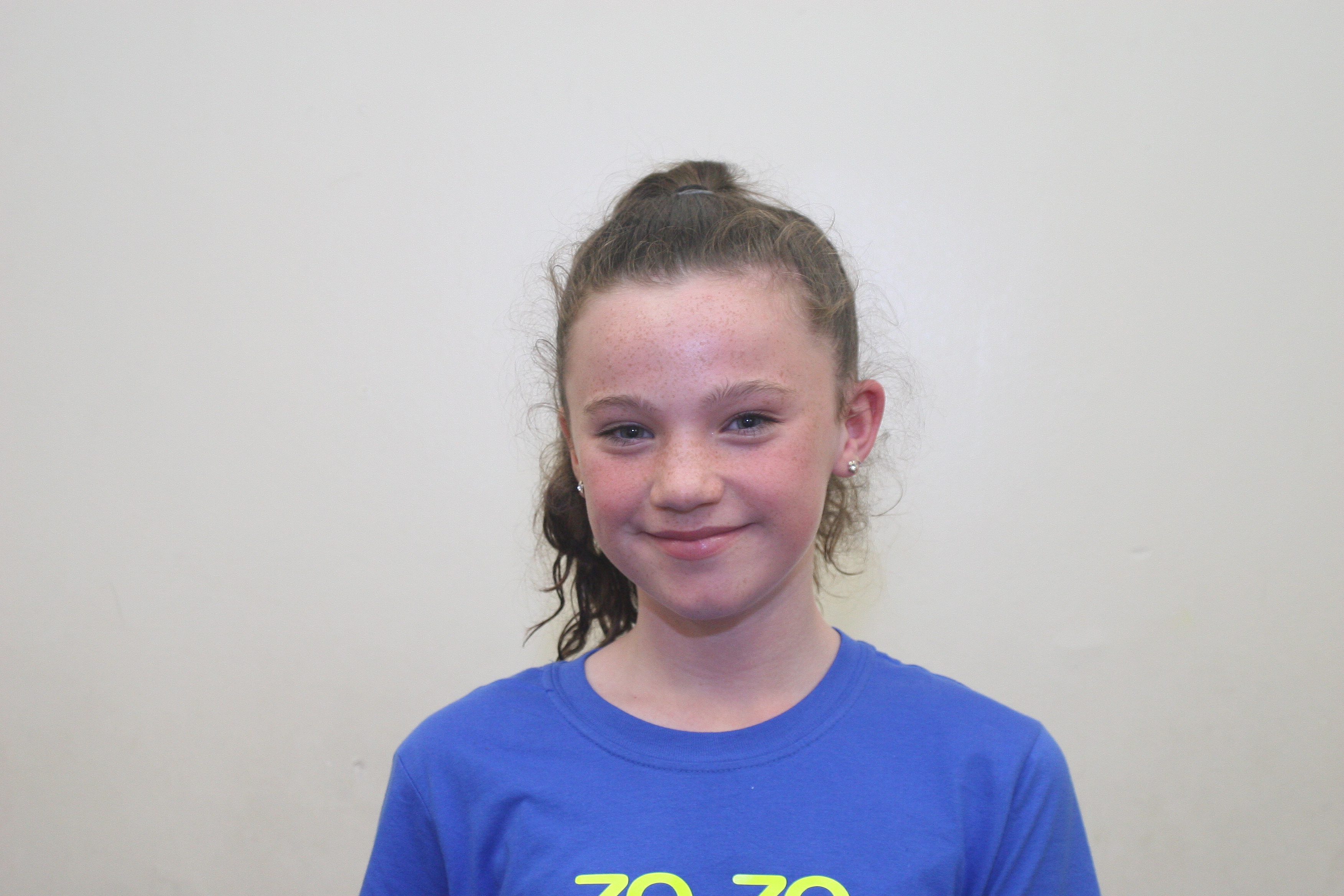 Ten year old Zoey Morgan plays the part of Lionel. She joined Rising Youngstars in 2017 to play a boarding school girl in A Little Princess. Later that year she Zoey took on the role of Gloria in Bye Bye Birdie and last year Zoe was cast in her biggest role to date, Anna's young son Louis in The King and I.
Twins Mel and Kim Easton are new to William Ocean High, but they have been friends with cool girl Cyndi for a long time, so they are automatically accepted into her group.They are a pair of all-singing, all-dancing party girls who burst into song whenever the opportunity arises. They seem to have a natural affinity for harmonising, and for backing up solo singers, which is very lucky because Cyndi and her friend Tiffany both continually break into show-stopping 80's tunes!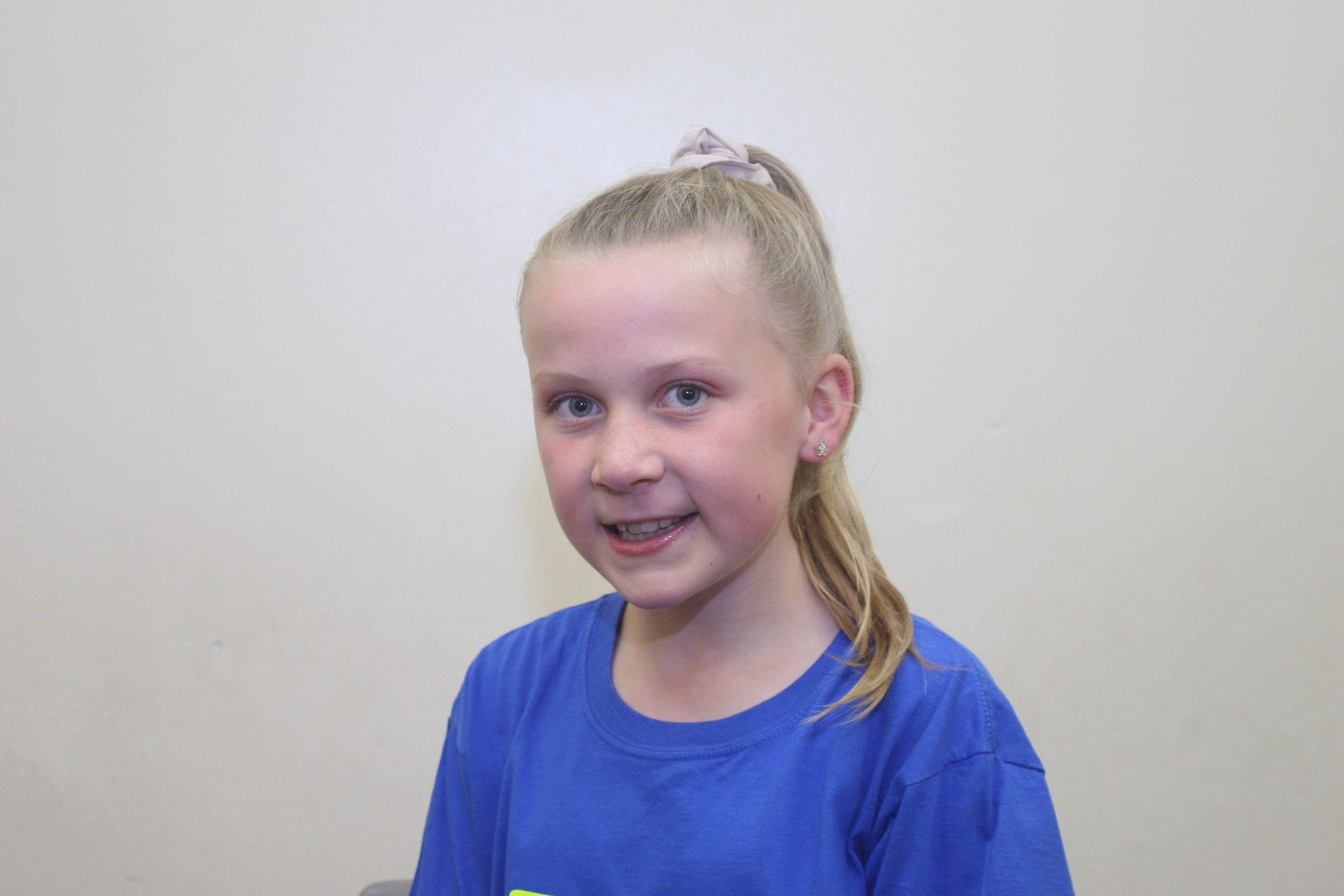 Mel is played by eleven year old Eve Ogilvy who is no stranger to performing with Rising Youngstars, having taken part in several of our full scale productions, including A Little Princess in 2016 and The King and I in 2018. This is Eve's first principal role.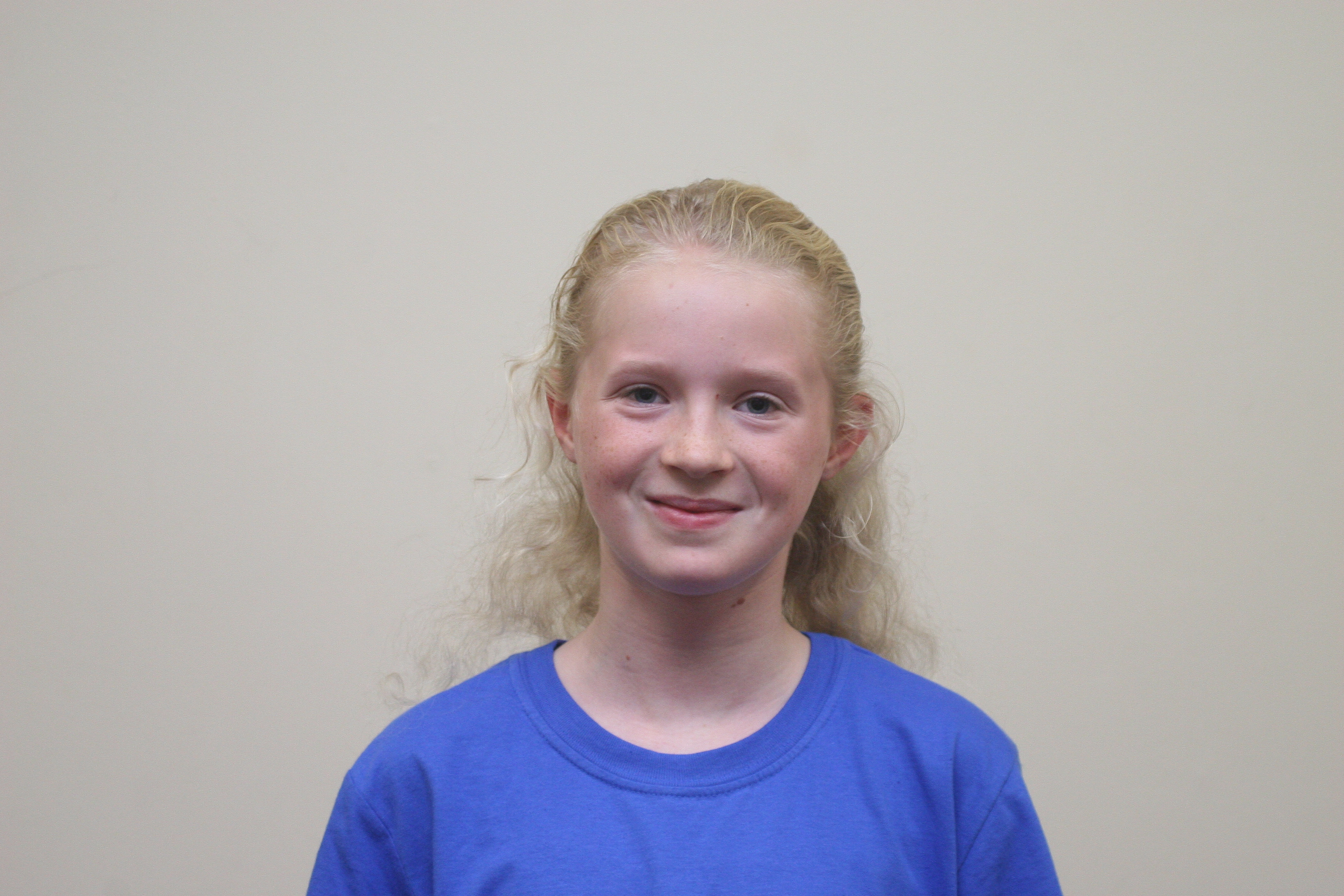 Twelve year old Sarah Phillips (right) plays the part of Mel's fraternal twin, Kim. Back To The 80s is Sarah's first show with Rising Youngstars but she has embraced her principal role with great enthusiasm and commitment and has taken to performing like a pro!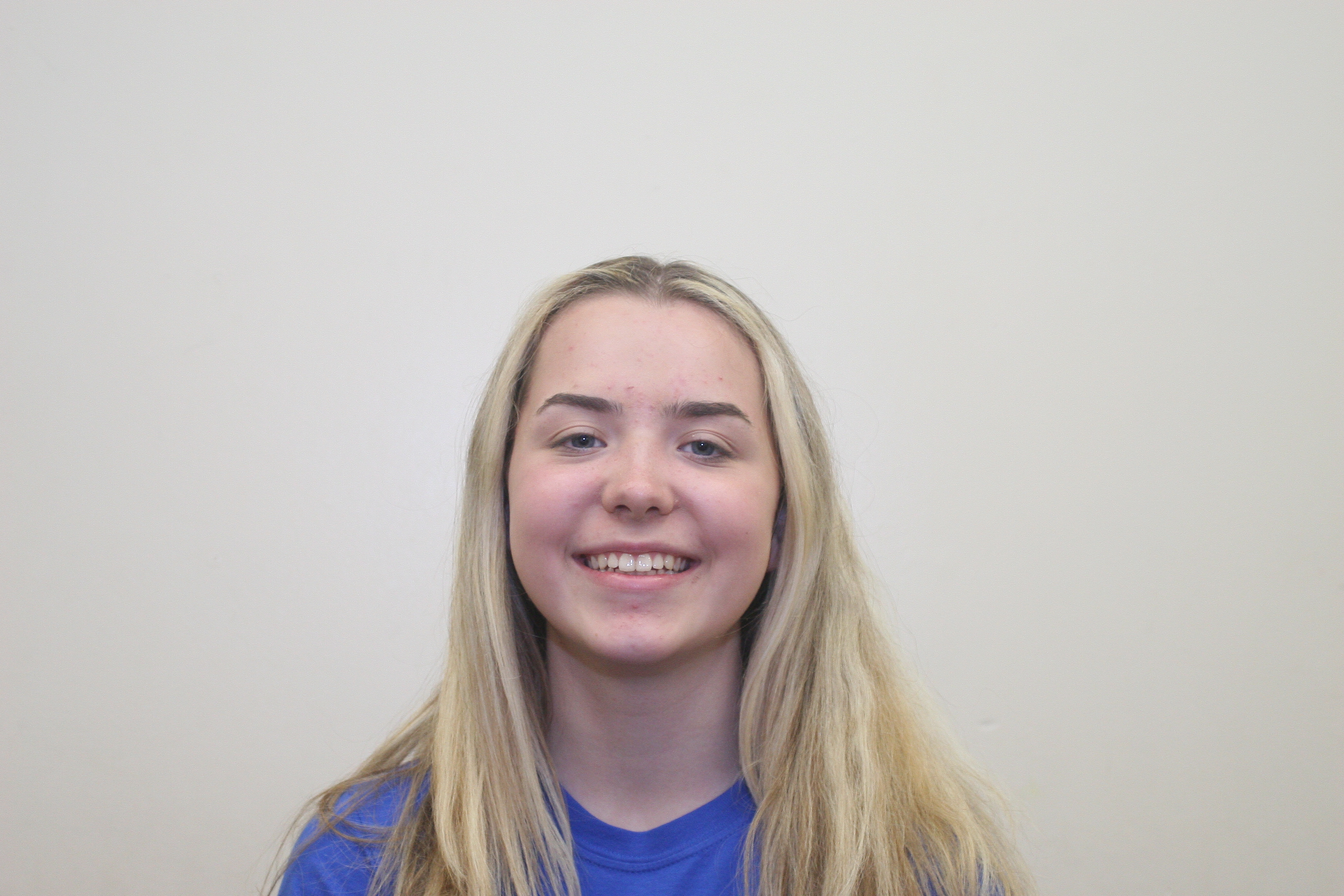 Next we have Tiffany Houston. Tiffany is a cute, bubbly, teenage female cheerleader who aspires to be like Cyndi Lauper and Madonna rolled into one. She has been Corey Junior's neighbour since they were born, and they are good friends. She seems oblivious to his deep-seated love for her, probably because she is too busy swooning over cool guy Michael Feldman – and constantly applying more blue eye shadow!
Tiffany is played by fourteen year old Catie Mathieson. Catie has undertaken several principal roles since joining Rising Youngstars in back in 2016, including Blousey Brown in Bugsy Malone, Lavinia in A Little Princess, Ursula in Bye Bye Birdie and Tuptim in the King and I. Catie has also recently performed in DSMT's production of Cats, and this week, is taking to The Webster Memorial Theatre stage as part of the ensemble in Arbroath Musical Society's Chitty Chitty Bang Bang!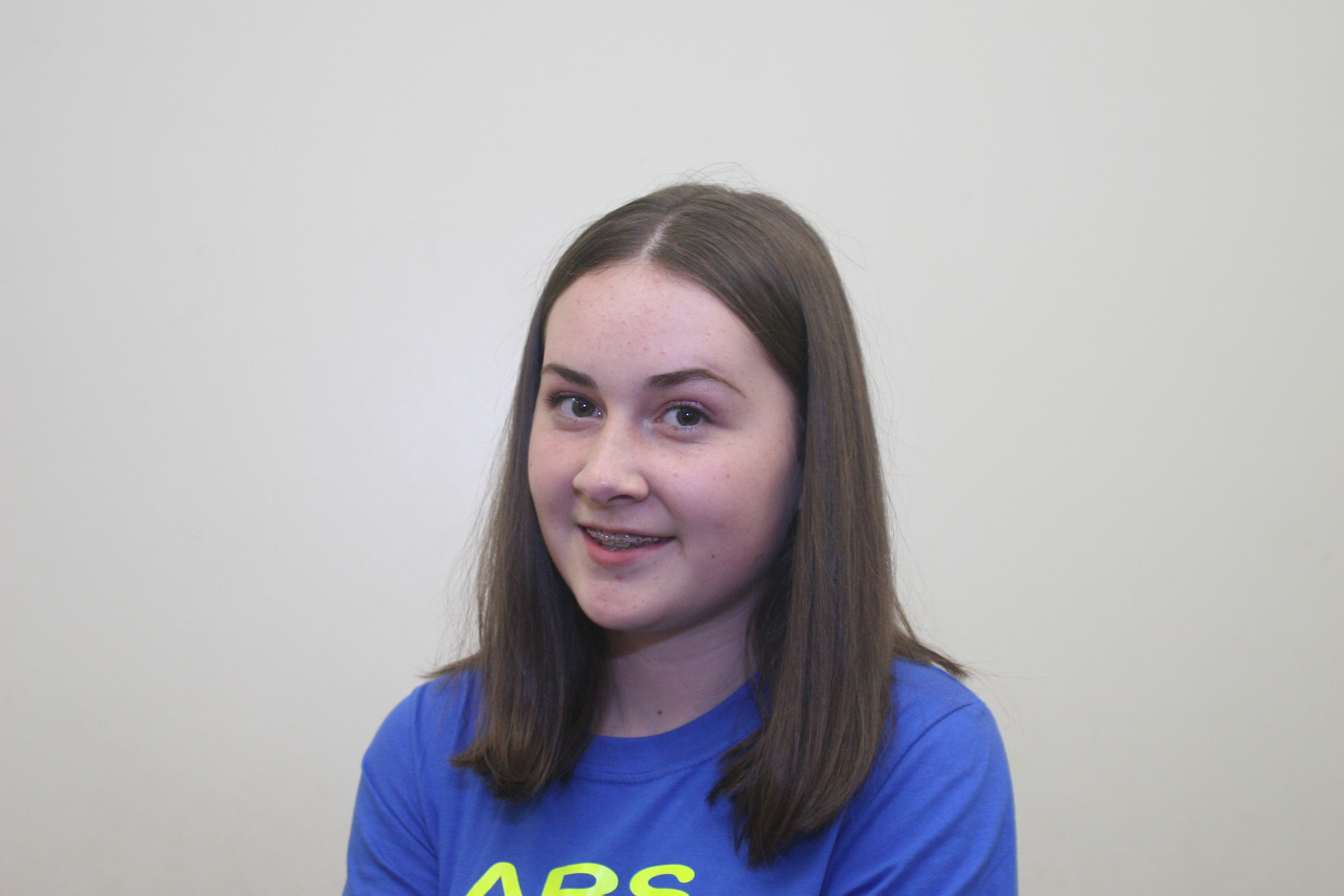 Cindy Gibson is one of Tiffany's best friends. While Tiffany is fairly innocent, naive and doe-eyed about boys and love, Cindy is more street-smart – she knows that boyfriends are a passport to attention and presents. Like every other girl at William Ocean High she would love to win the affections of Michael Feldman, but settles for anyone from the football team who is around!
Fourteen year old Abbie Ogilvy plays Cindy. Like Catie, she is no stranger to the stage and has undertaken several roles with Rising Youngstars since joining the company in 2016. Principal parts include Bangles in Bugsy Malone, Becky in A Little Princess and Sir Edward Ramsay in The King And I. Abbie is a member of Forfar Musical Society and is also appearing in the ensemble of Arbroath Musical Society's Chitty Chitty Bang Bang this week
Now let's introduce Alf Bueller. Alf is one of Corey Jr's two best friends. He is a likeable teenager, but while the cool guys like Michael, Billy Lionel and Huey are into things like girls, cars and sports, Alf is only just coming out of the phase of racing bikes and burning ants with magnifying glasses! Maybe this is because he is still young at heart – or maybe it's just because he's a bit immature, and doesn't get much female attention!
Corey's other best friend is Kirk Keaton. Like Corey and Alf, Kirk is rather naiive , particularly about women. All three of them come from excellent family homes and are probably considered to be the "nice" boys of their year. Unfortunately for them, "nice" does not lead to lots of babes, hard parties or cool status among the rest of their year.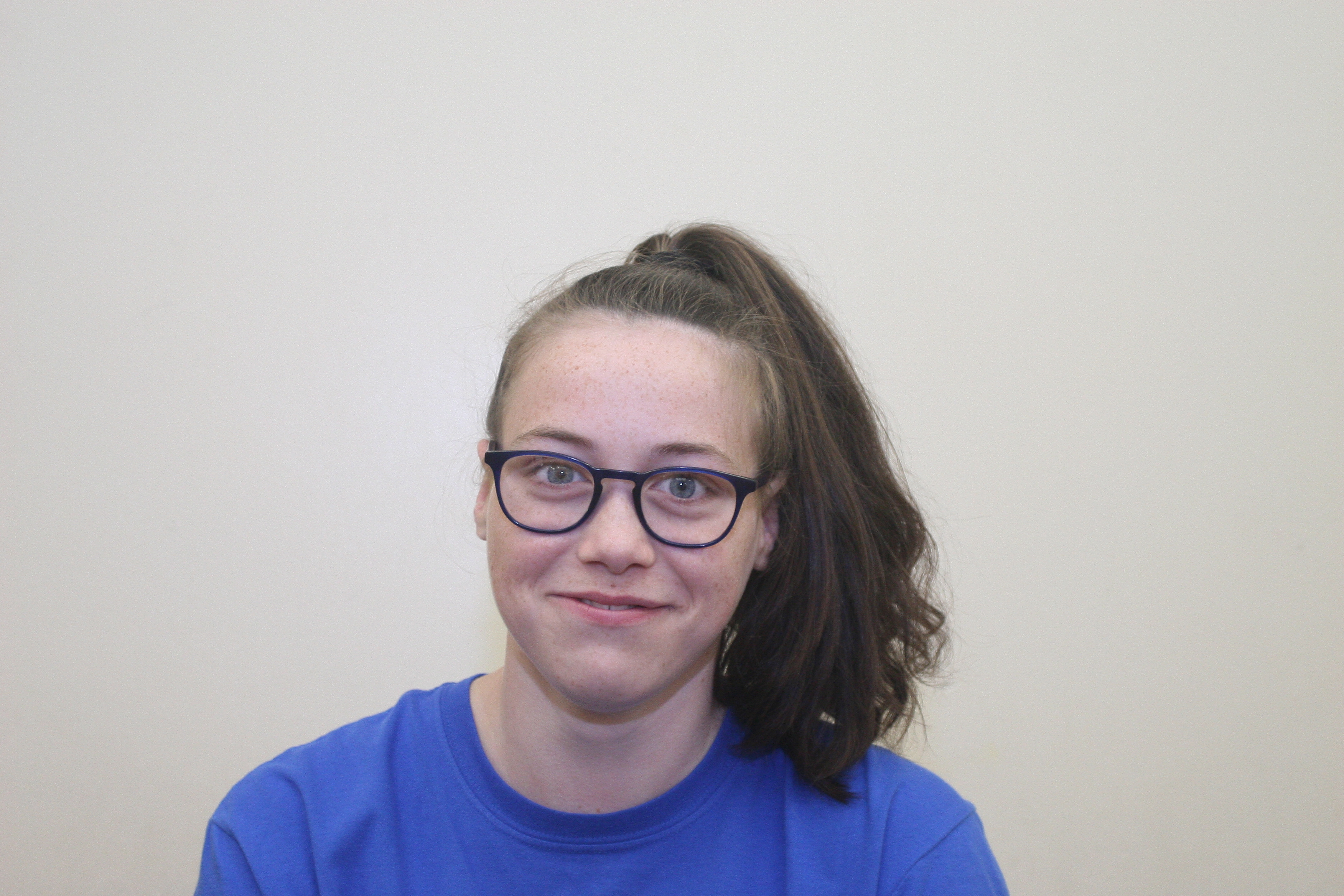 Alf is played by 13 year old Ruby Johnston. Ruby joined Rising Youngstars in 2018 and was in the ensemble for our production of The King and I. She also took part in our Broadway Stars showcase earlier this year. This is Ruby's first principal role with the company. As well as Rising Youngstars, she is a member of Forfar Musical Society, and has in the performed in the ensemble for several of their pantomimes including Sinbad, Aladdin and Cinderella. She also played Tessie in their production of Annie in 2017. As a member of Arbroath Musical Society Ruby has enjoyed being in the ensemble for Oliver and most recently, Chitty Chitty Bang Bang.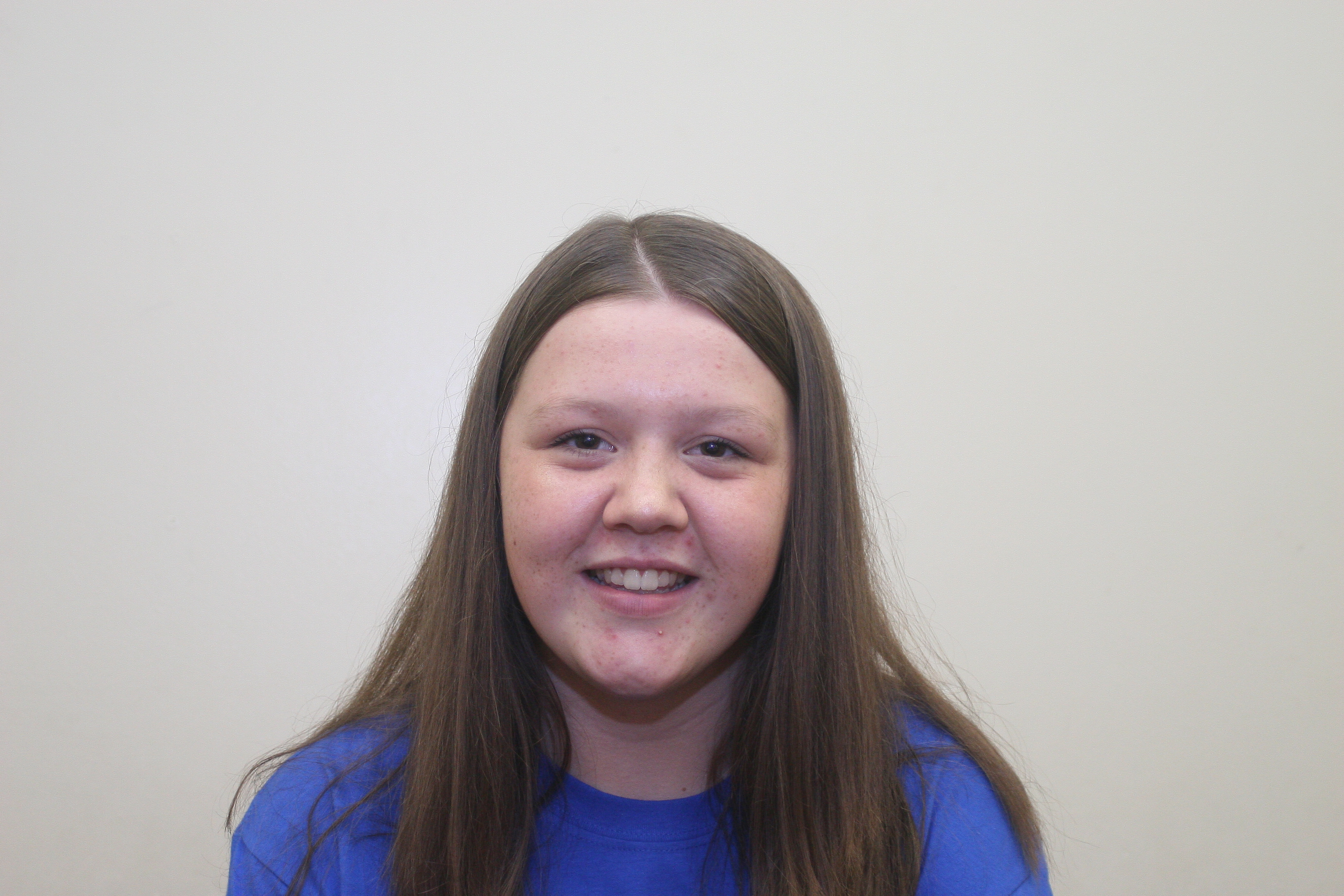 Kayleigh Davidson (right), who is 13, plays Kirk. Like Ruby, Kayleigh joined Rising Youngstars in 2018 to be in the ensemble of The King and I. She too enjoyed being in our Broadway Stars showcase in April. Kayleigh is a member of Forfar Musical Society and has taken part in, Sinbad, Annie, Cinderella and Aladdin. As well as her love of performing in Musical Theatre, she is a talented competitive Ballroom and Latin dancer.
So lastly we introduce our final two principal characters…….
Corey Palmer (Senior) is the narrator of the show. The former William Ocean High pupil is now a 30-something, living in the year 2000, and reminiscing about his final year of senior school back in the 1980s.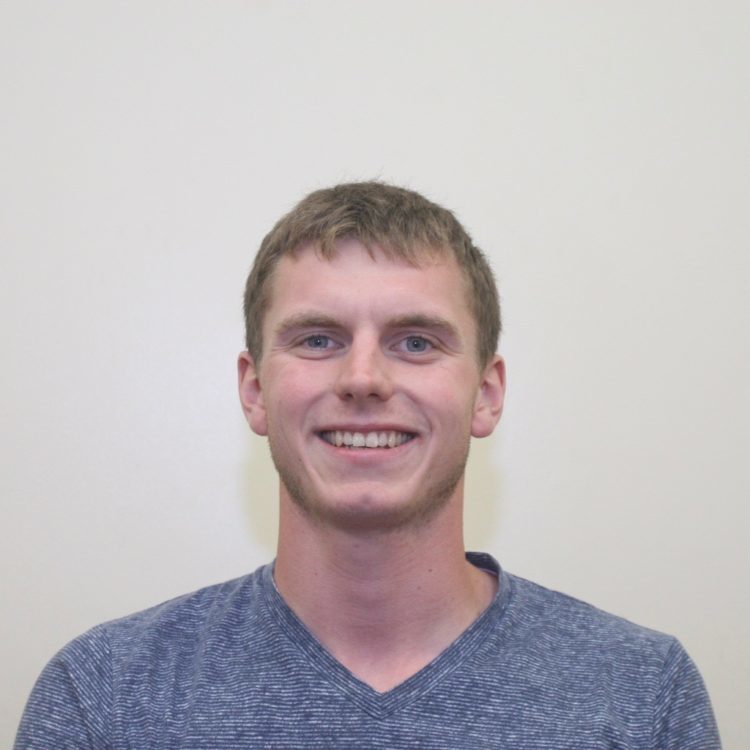 We are delighted to welcome ex Rising Youngstar Scott McIntosh back to the company for this production. In his teenage years, Scott enjoyed being part of the Rising Youngstars cast of Guys and Dolls, playing gambler Sky Masterson and also The Beast in Beauty And The Beast. With a wee bit of persuasion, Scott kindly agreed to come along and play the part of Corey (Snr) for this show and, over the past few months, has very graciously given up his Thursday and Sunday evenings to attend rehearsals. Although now as a 26 year old, fully fledged grown up, Scott doesn't have much free time to dedicate to performing, he was already familiar with the show, having played the part of Huey in Forfar Musical Society's production a number of years ago. Scott works as a gardener with Angus Council and recently got engaged to girlfriend Michelle. The couple have a spaniel called Bella!
Corey Palmer (Junior) is 17 and in his Senior Year at William Ocean High School. A very likeable, very ordinary American teenager, Corey is in love with his next door neighbour, Tiffany Houston. Tiffany however, is too busy dreaming about cool guy Michael Feldman to notice Corey. In an attempt to impress Tiffany, Corey unveils his plan for winning the Class President Election: organising a benefit concert to raise money for Prom. However, Michael finds a way to steal Corey's proposal, leaving him high and dry, and wondering if he will ever be able to win the affections of the girl of his dreams…….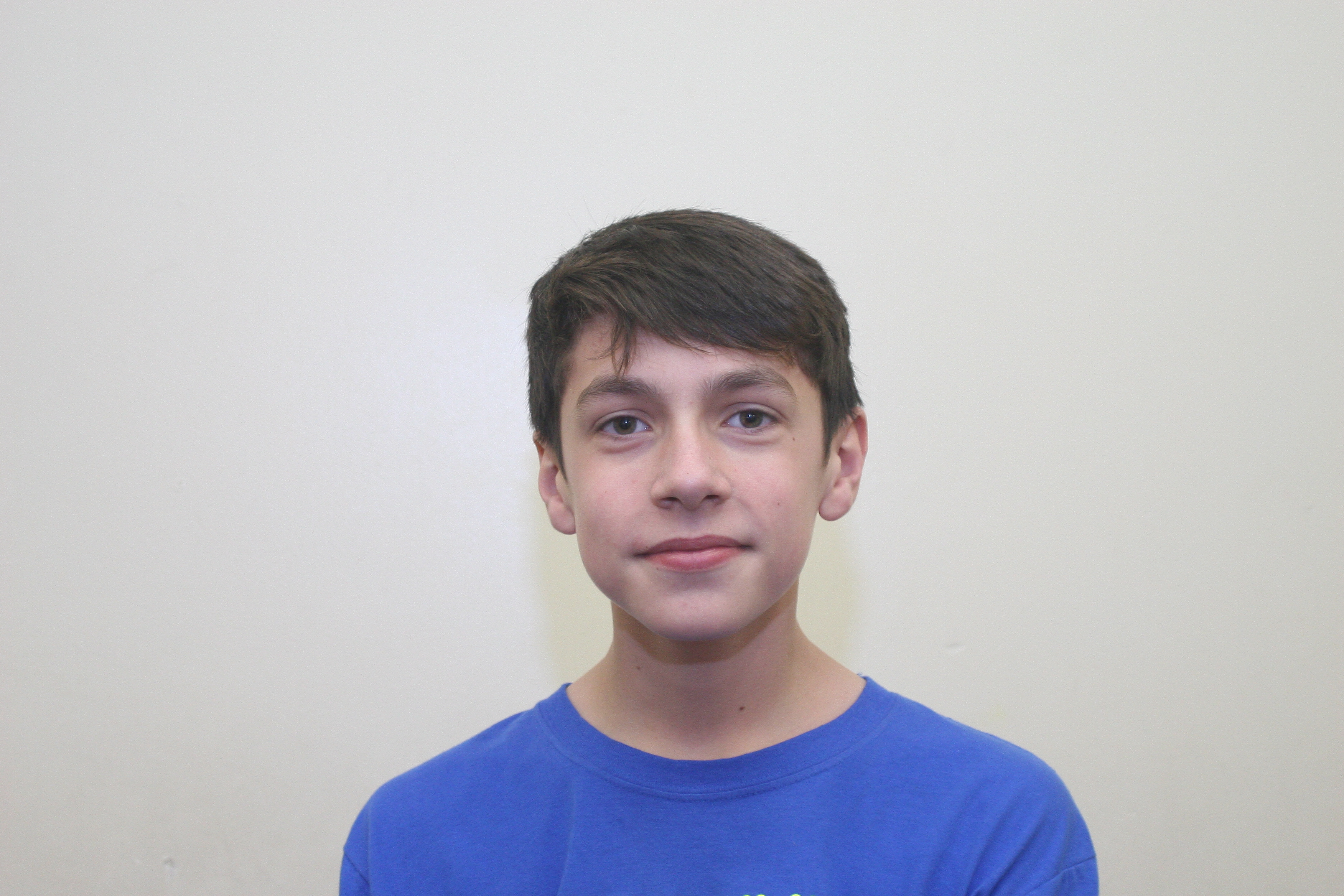 Corey (Junior) is played by Franki Durston. Franki who is 13, joined Rising Youngstars as a wee six year old back in 2013 and played Mr Bundles in our production of Annie that year. The experience sparked an ongoing love of all things "Musical Theatre" and Franki has taken part in every show we have staged since then. He has enjoyed playing several principal roles over the years, including Pasko (A Little Princess), Conrad Birdie (Bye Bye Birdie) and Lun Tha (The King and I). He is is also a keen member of Kirrie Panto Group and played Rowan in their 2018 production of Babes In The Wood. He has recently joined Dundee Schools Musical Theatre and also attends Big Hit Theatre School.
Rehearsals at the Town Hall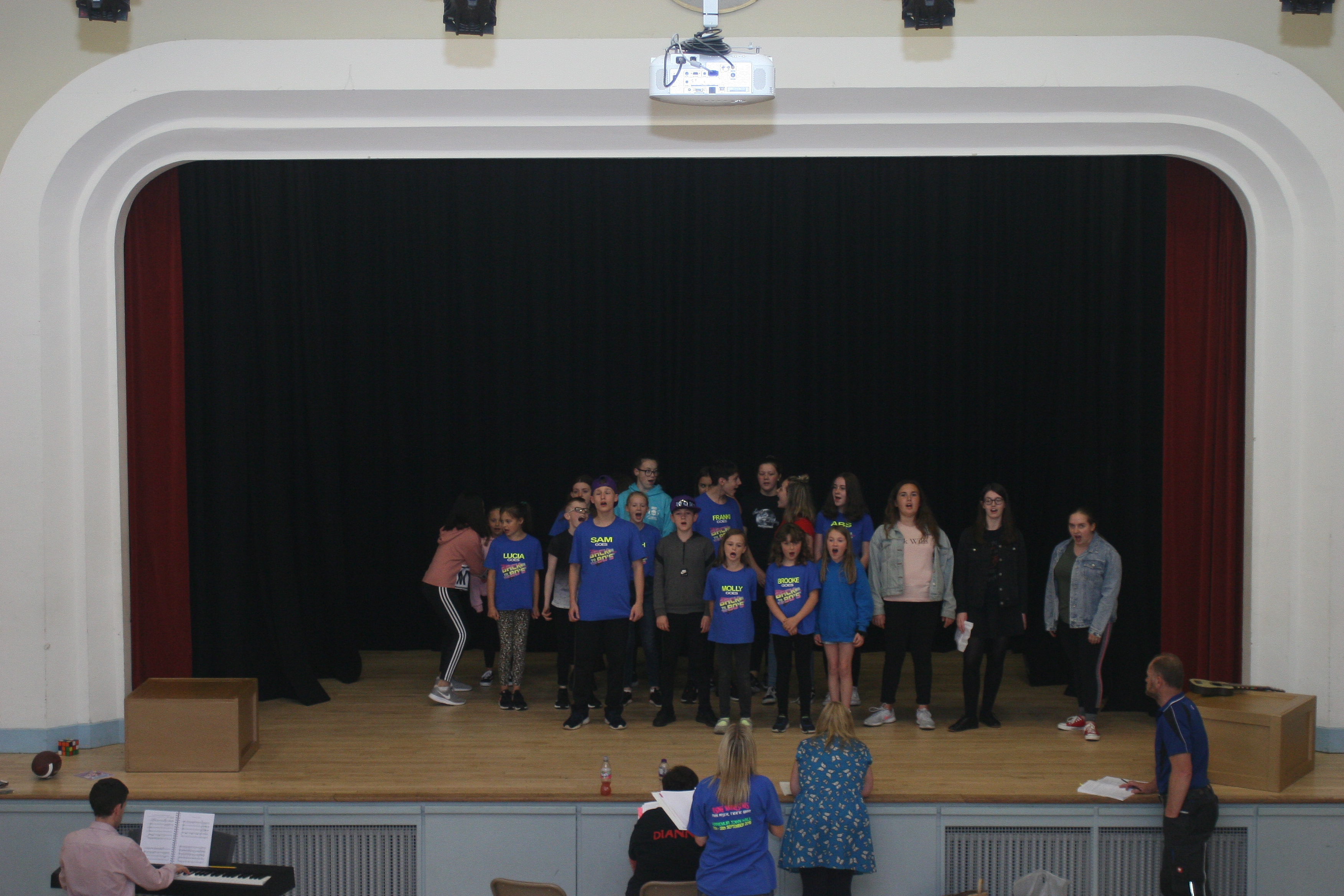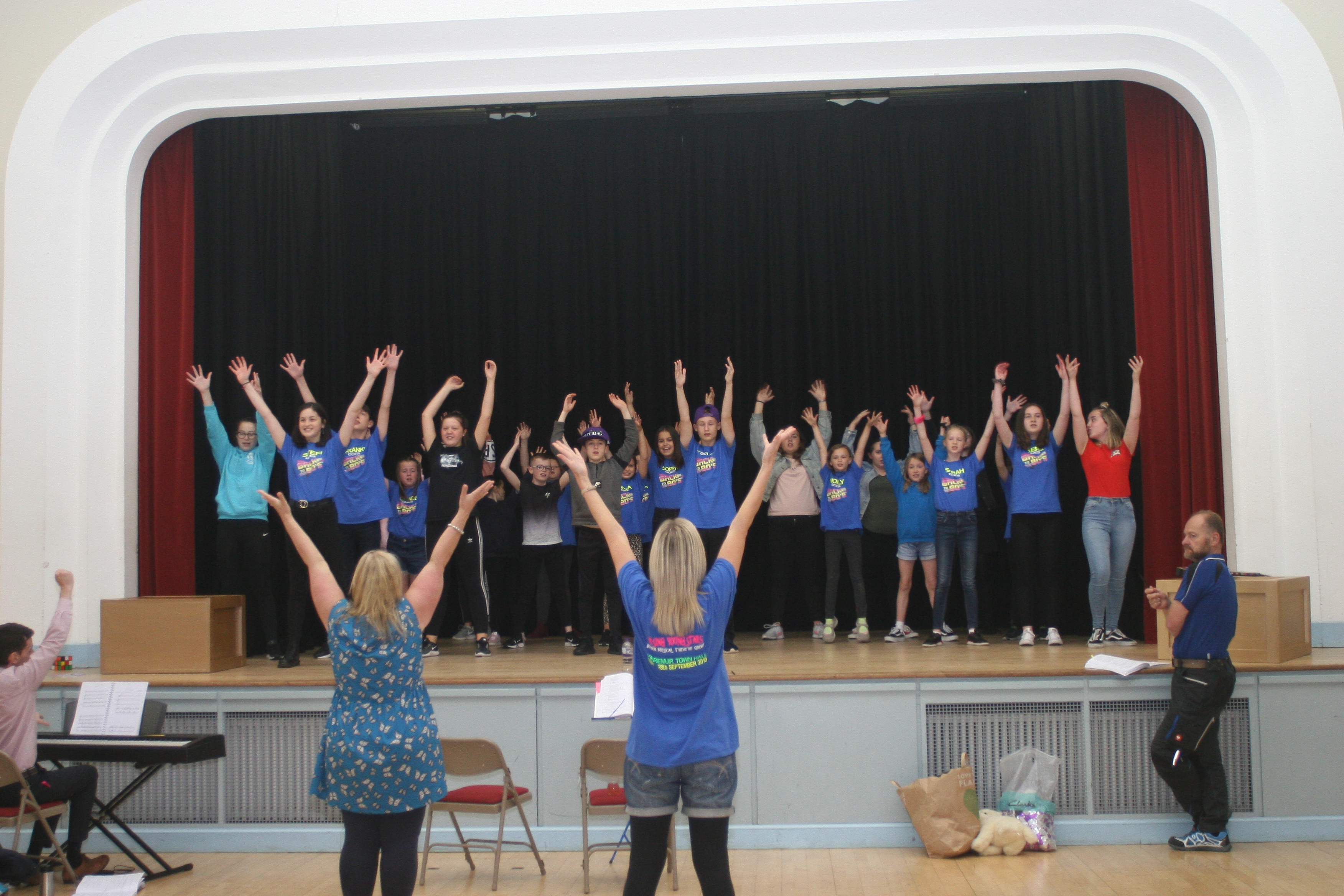 The stage is set …..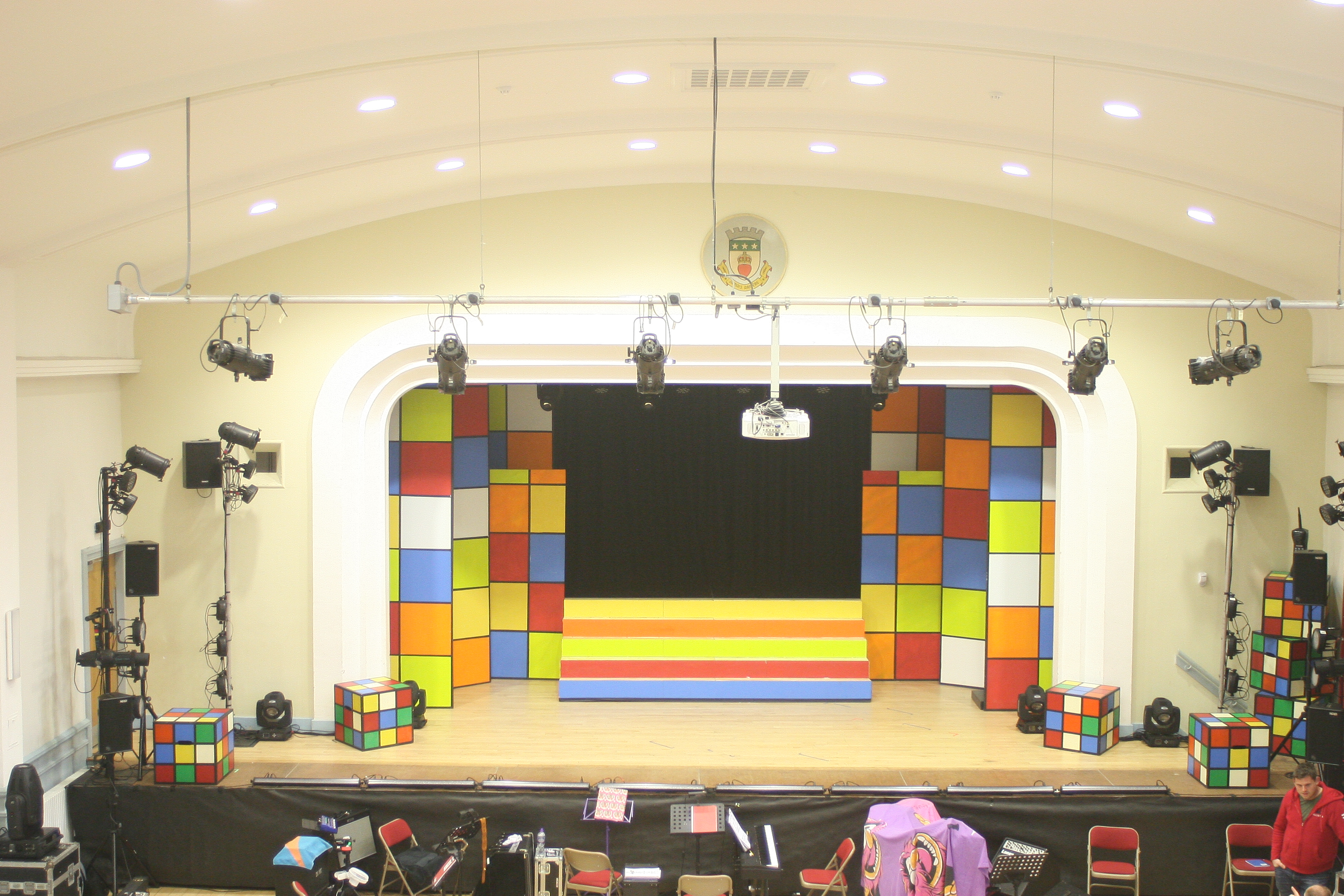 A few backstage moments and last-minute preparations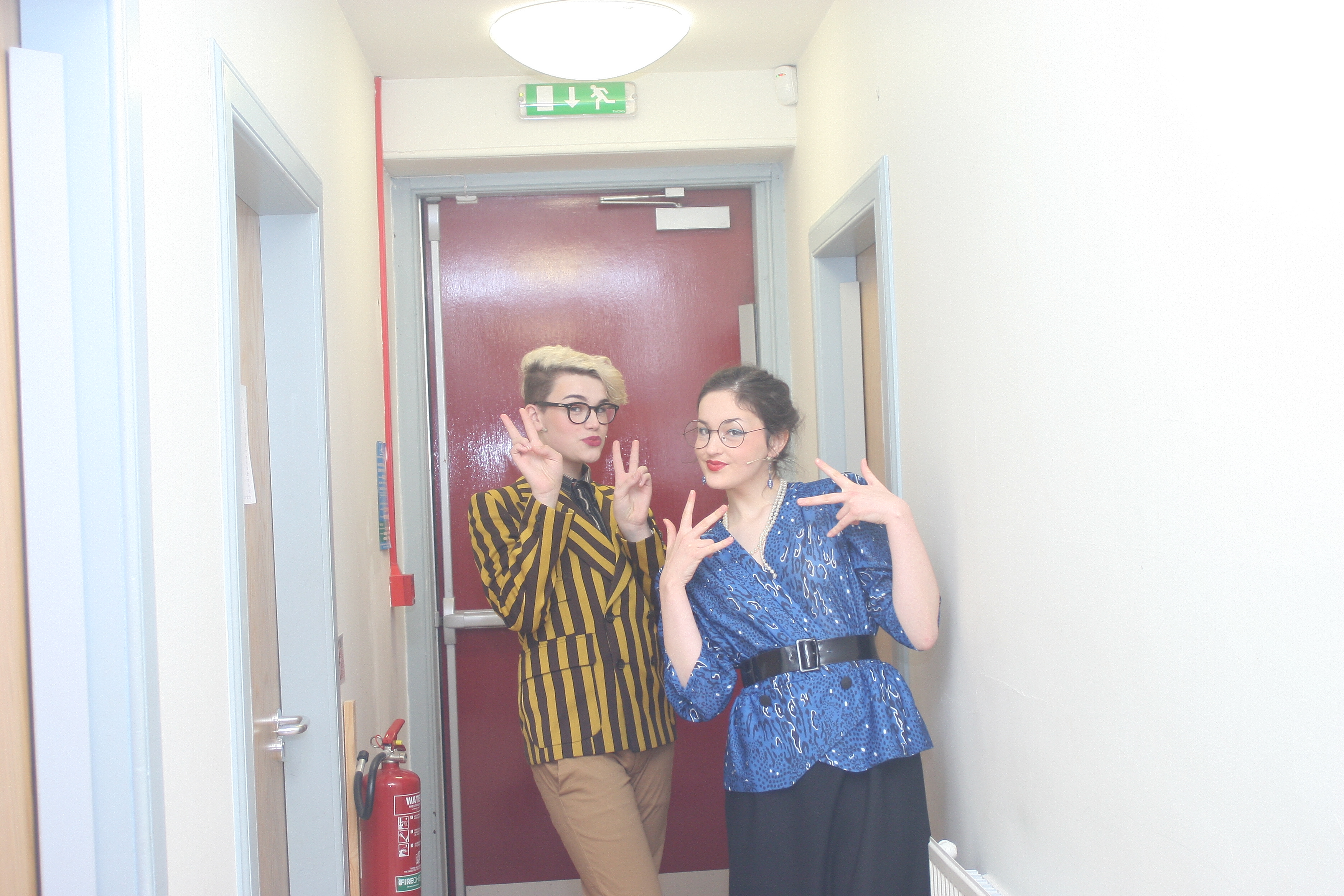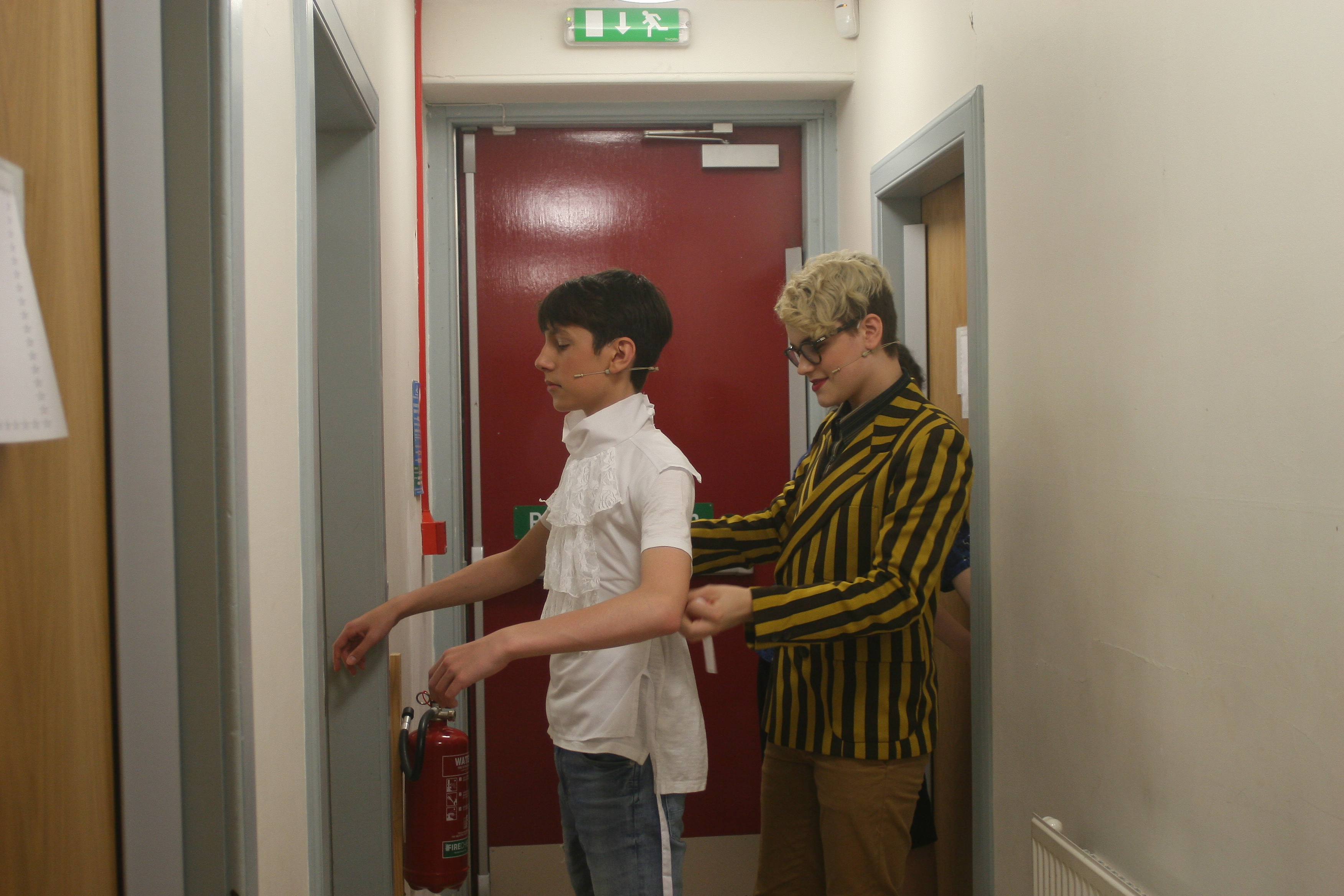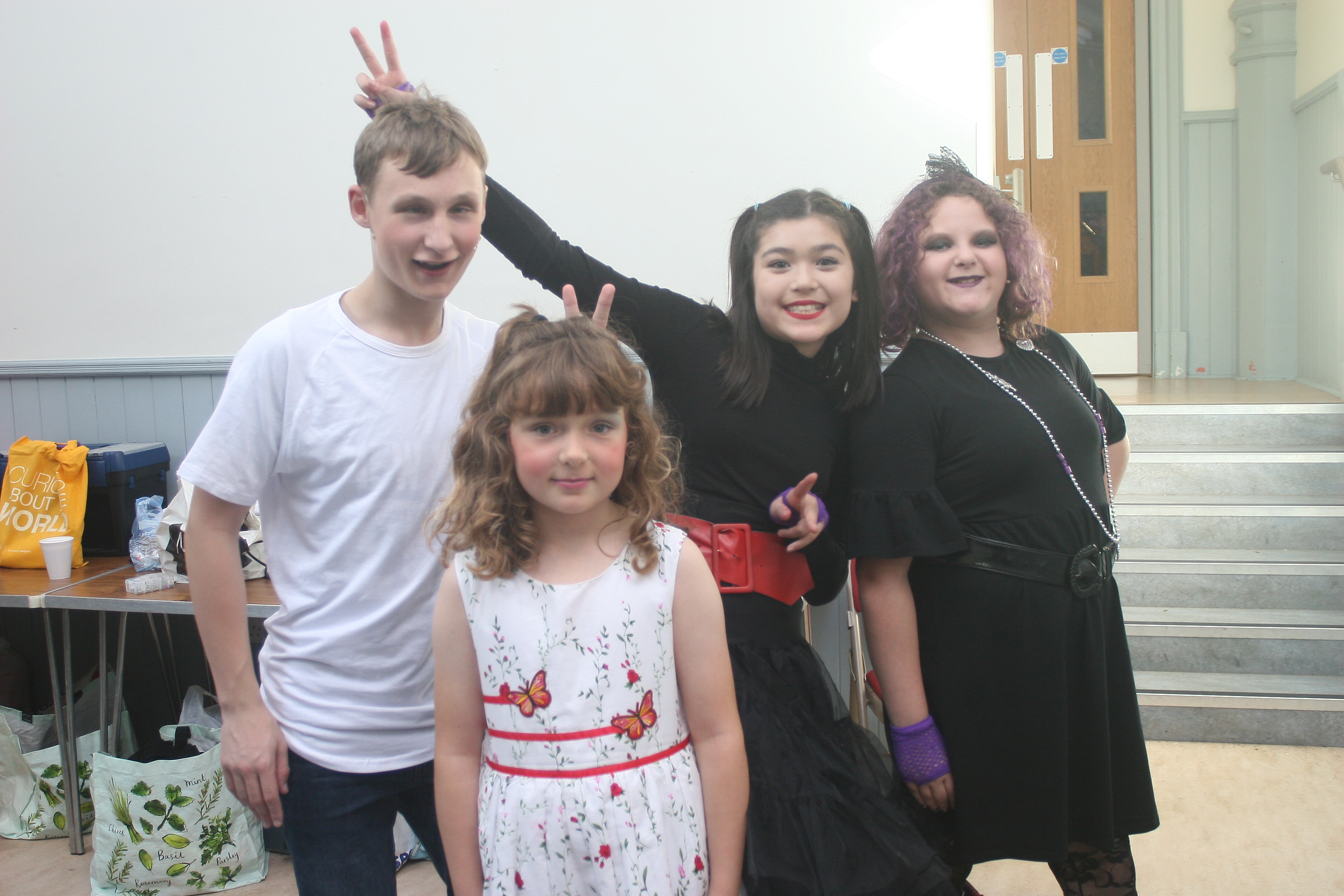 On with the show !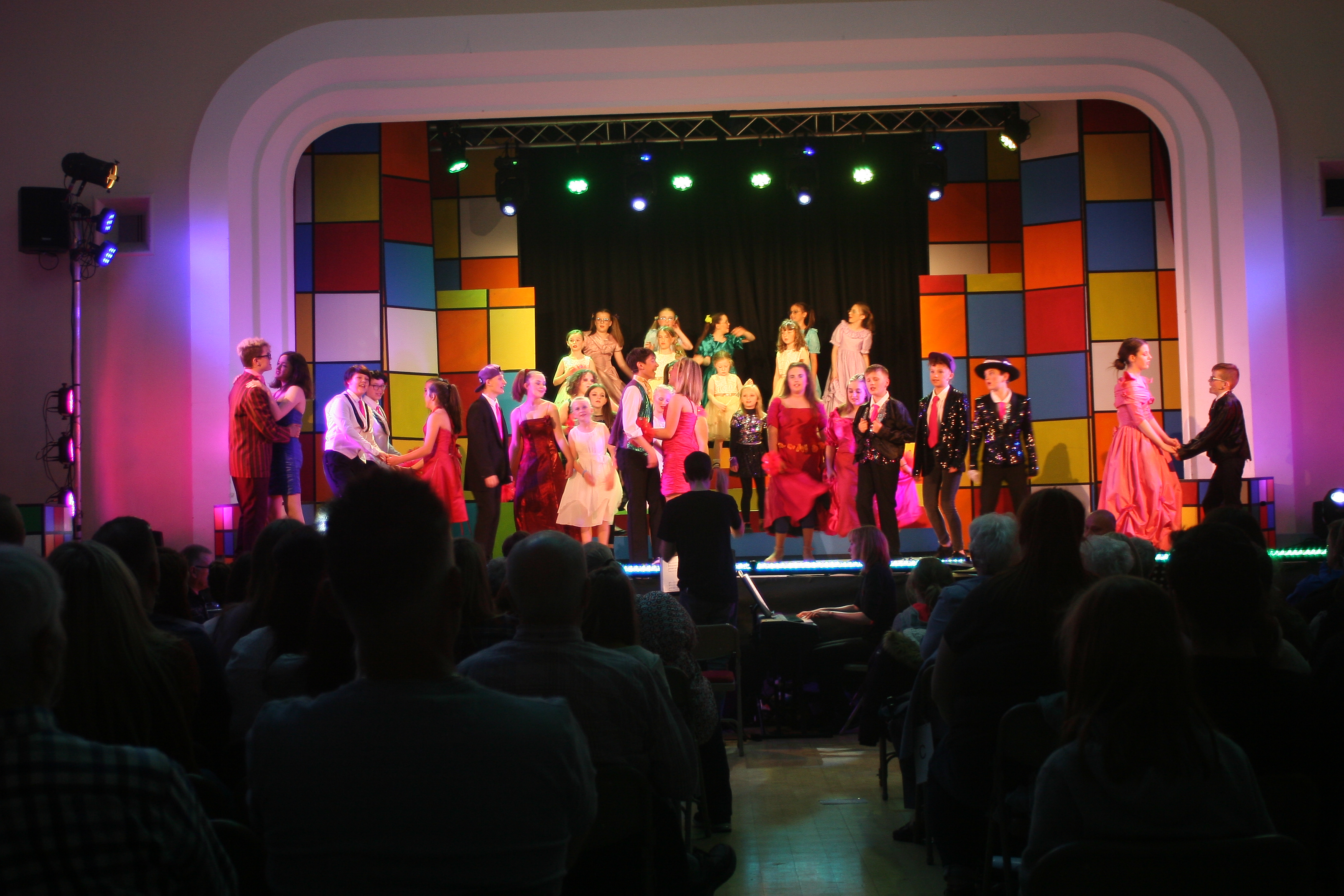 Bows and final moments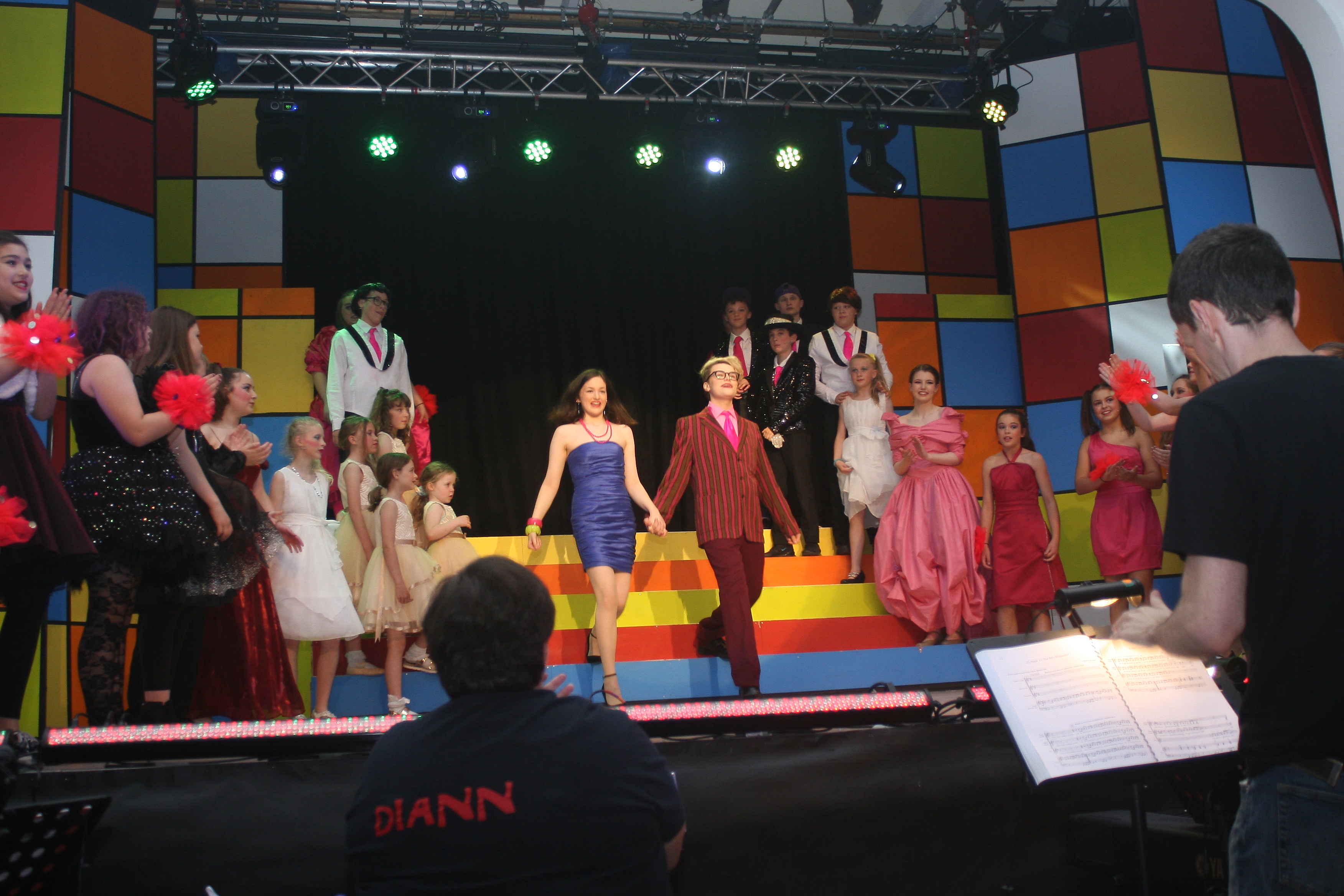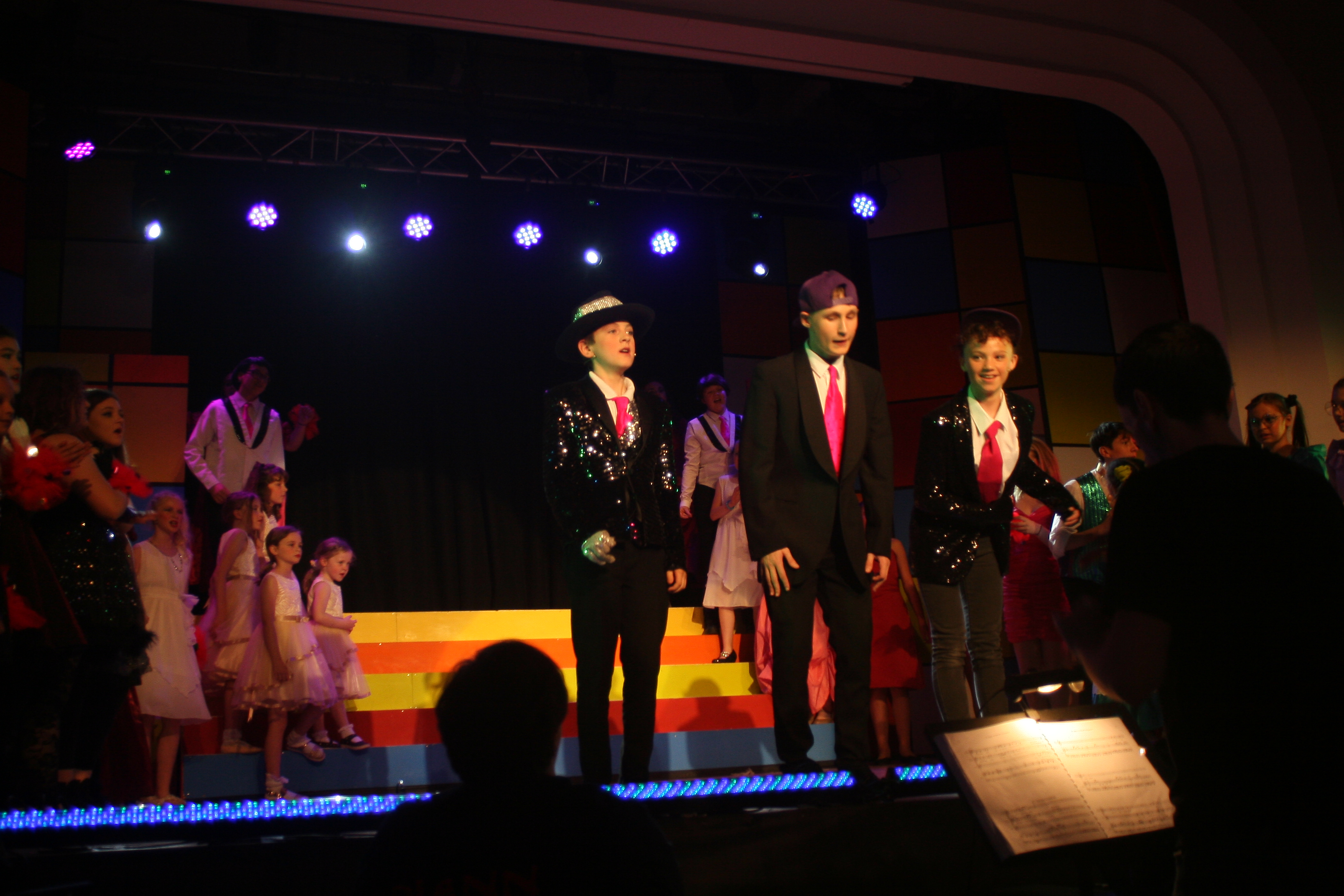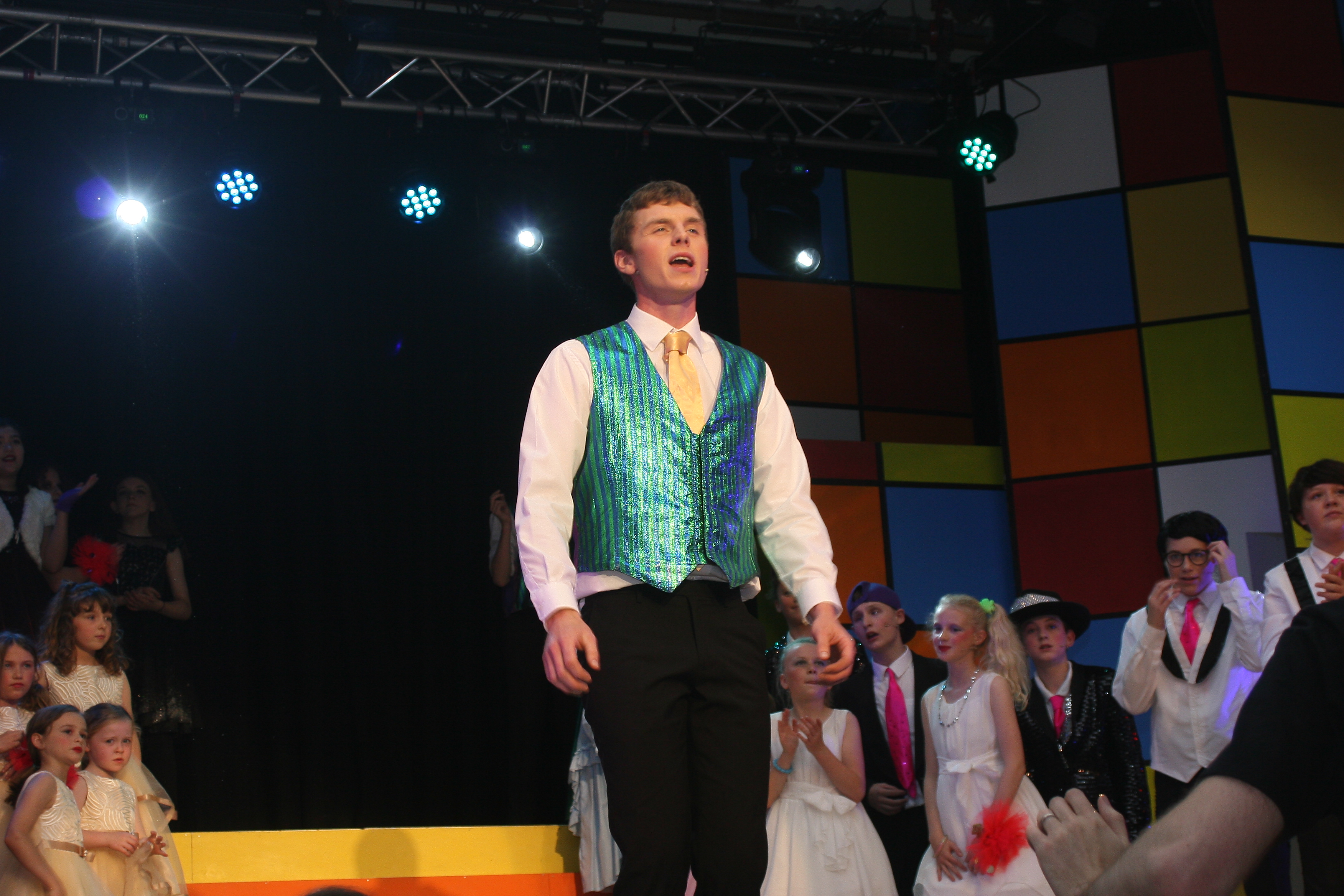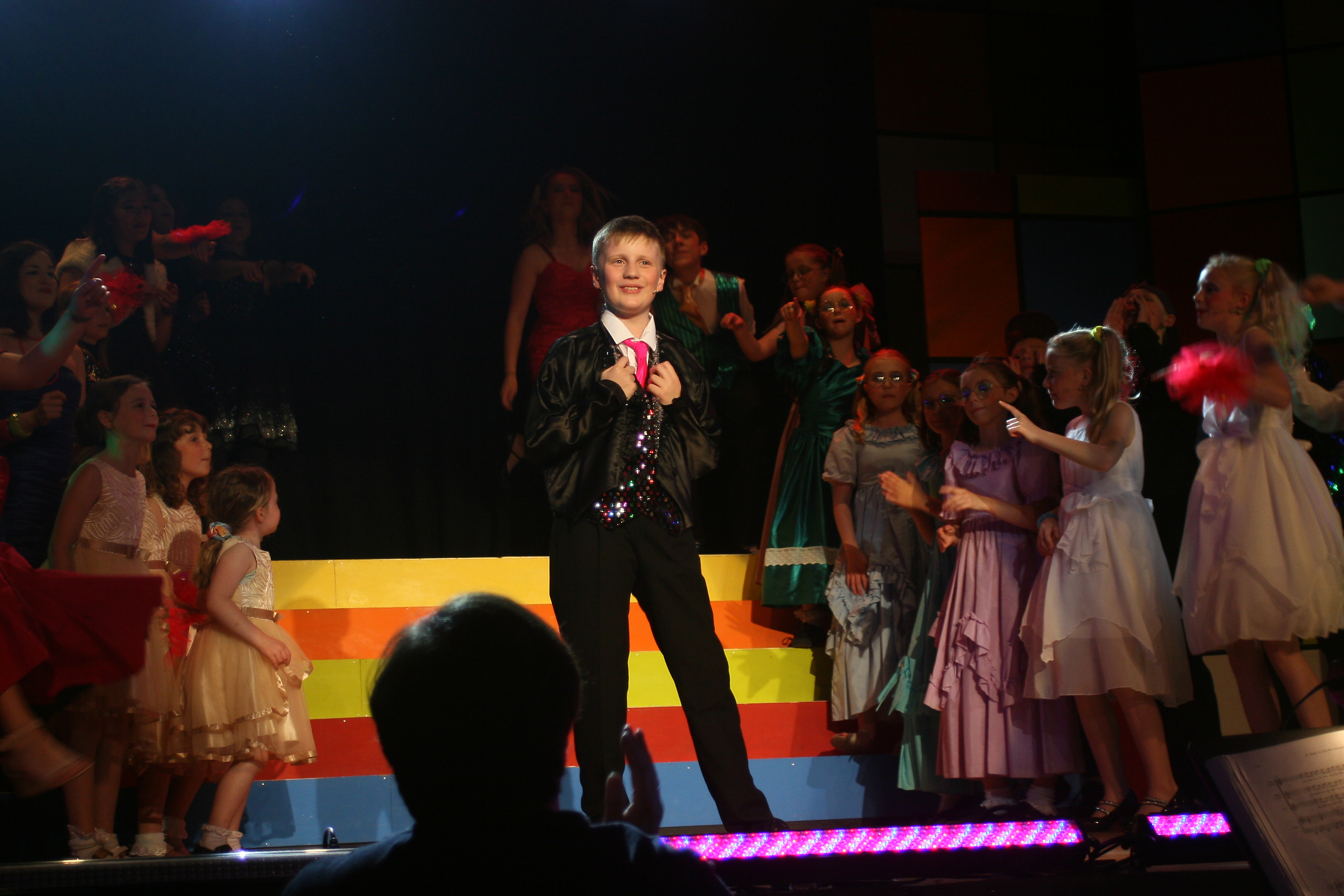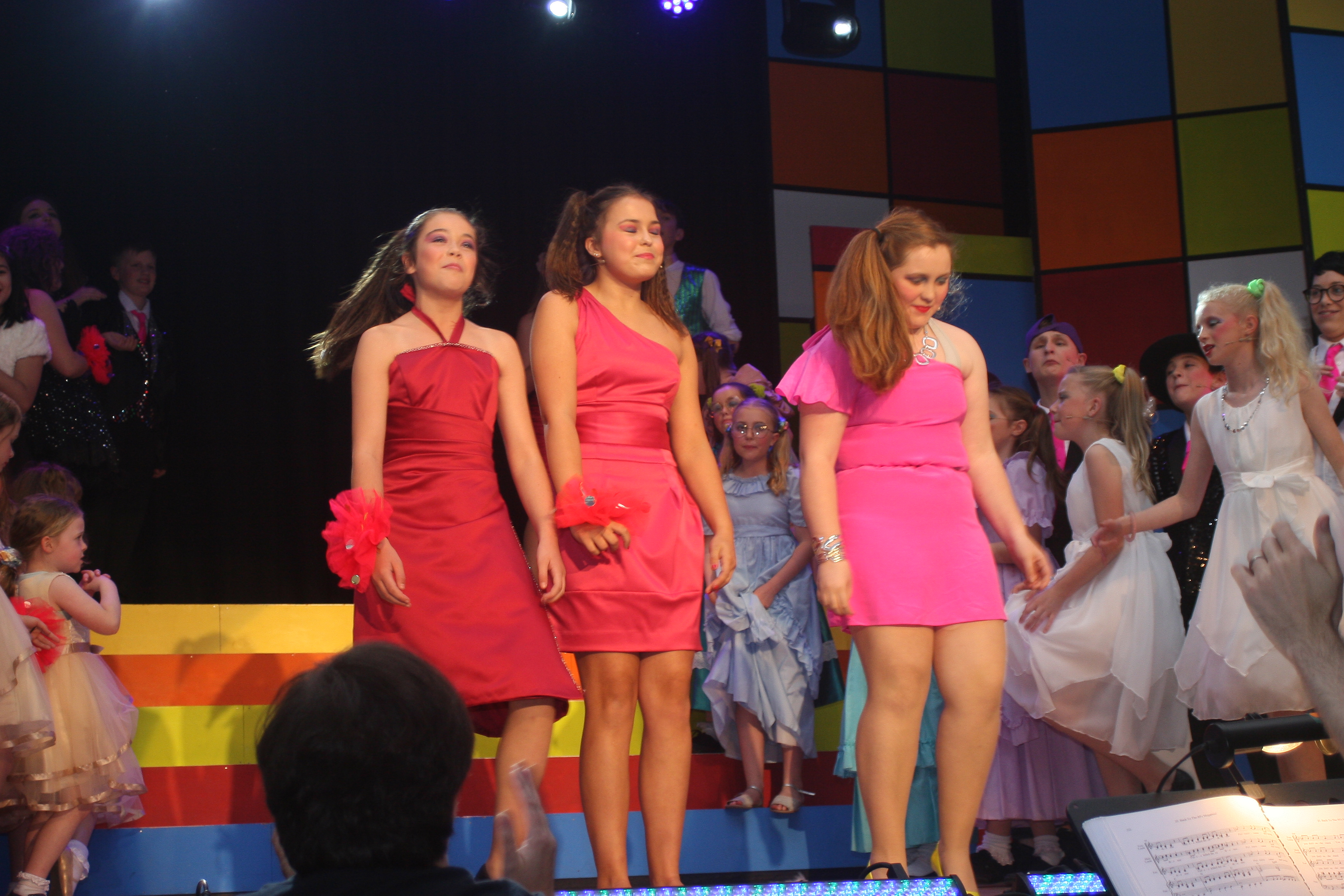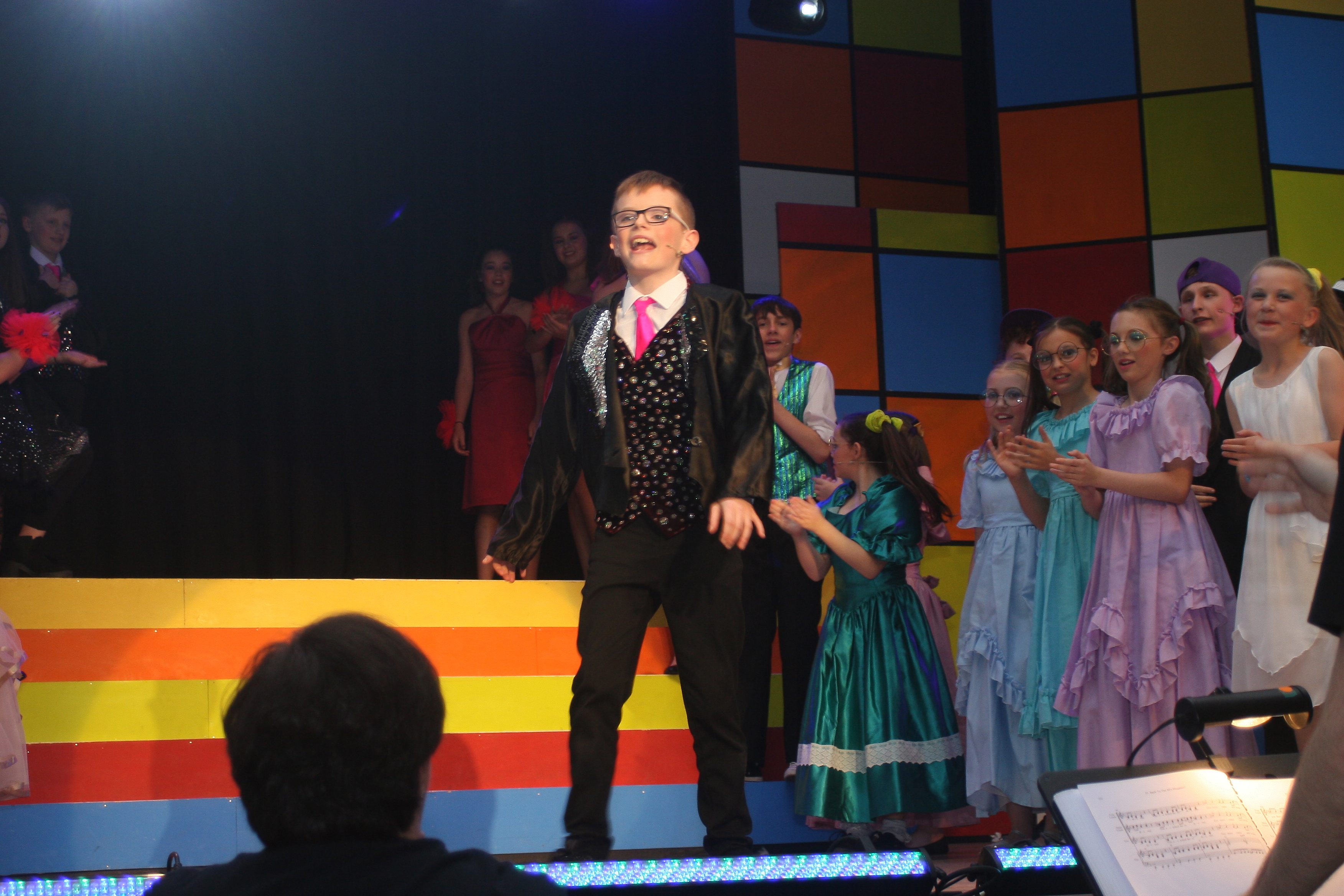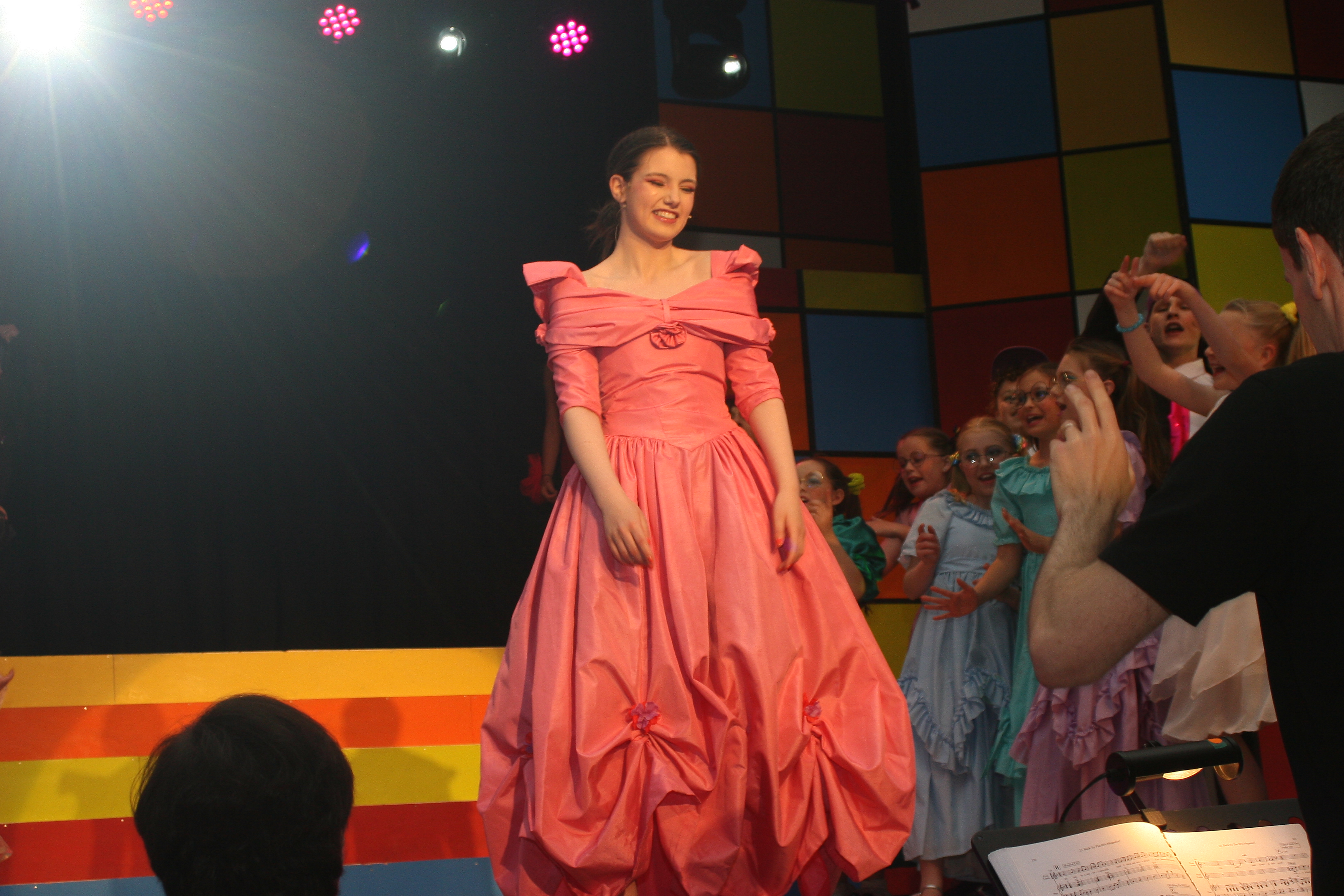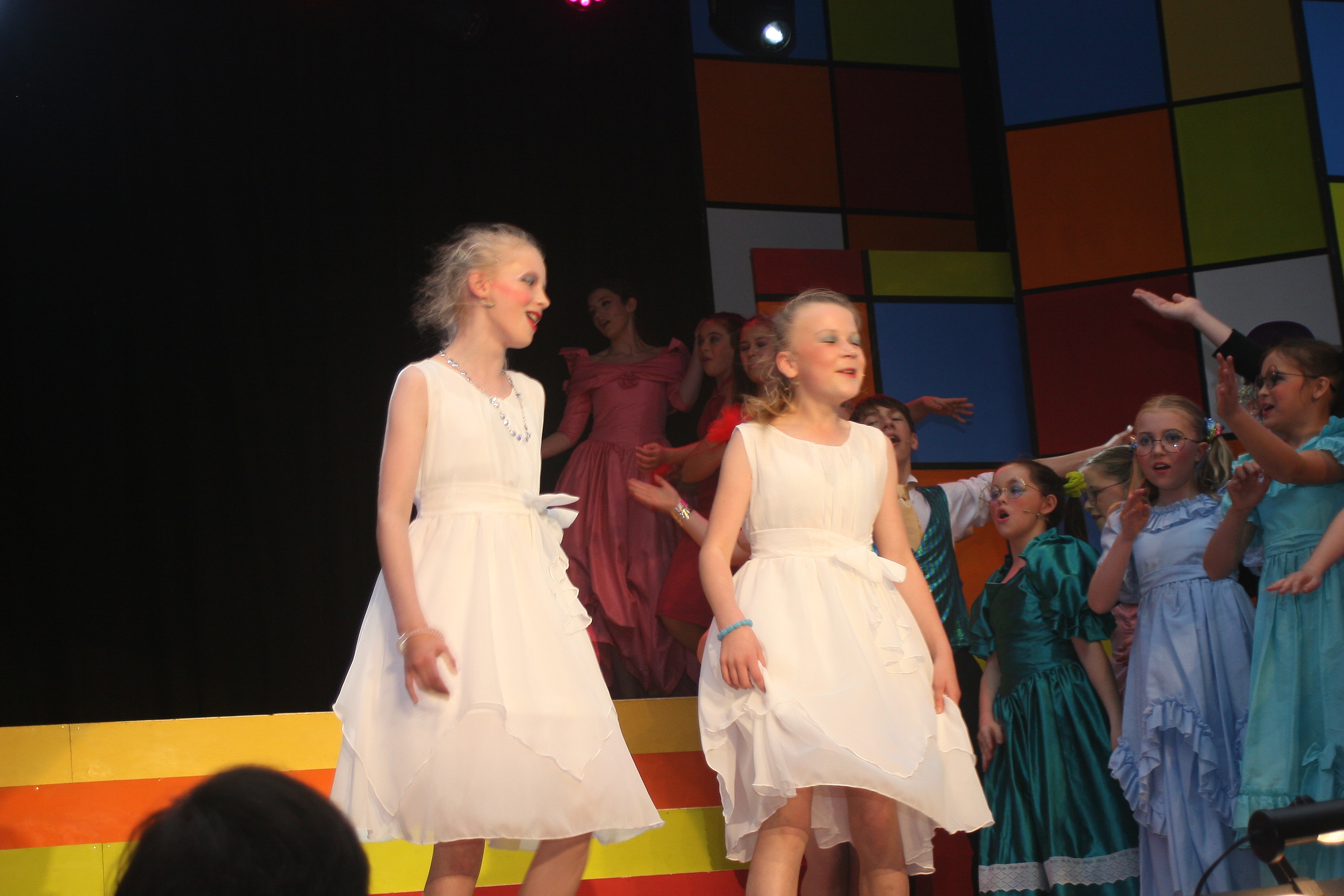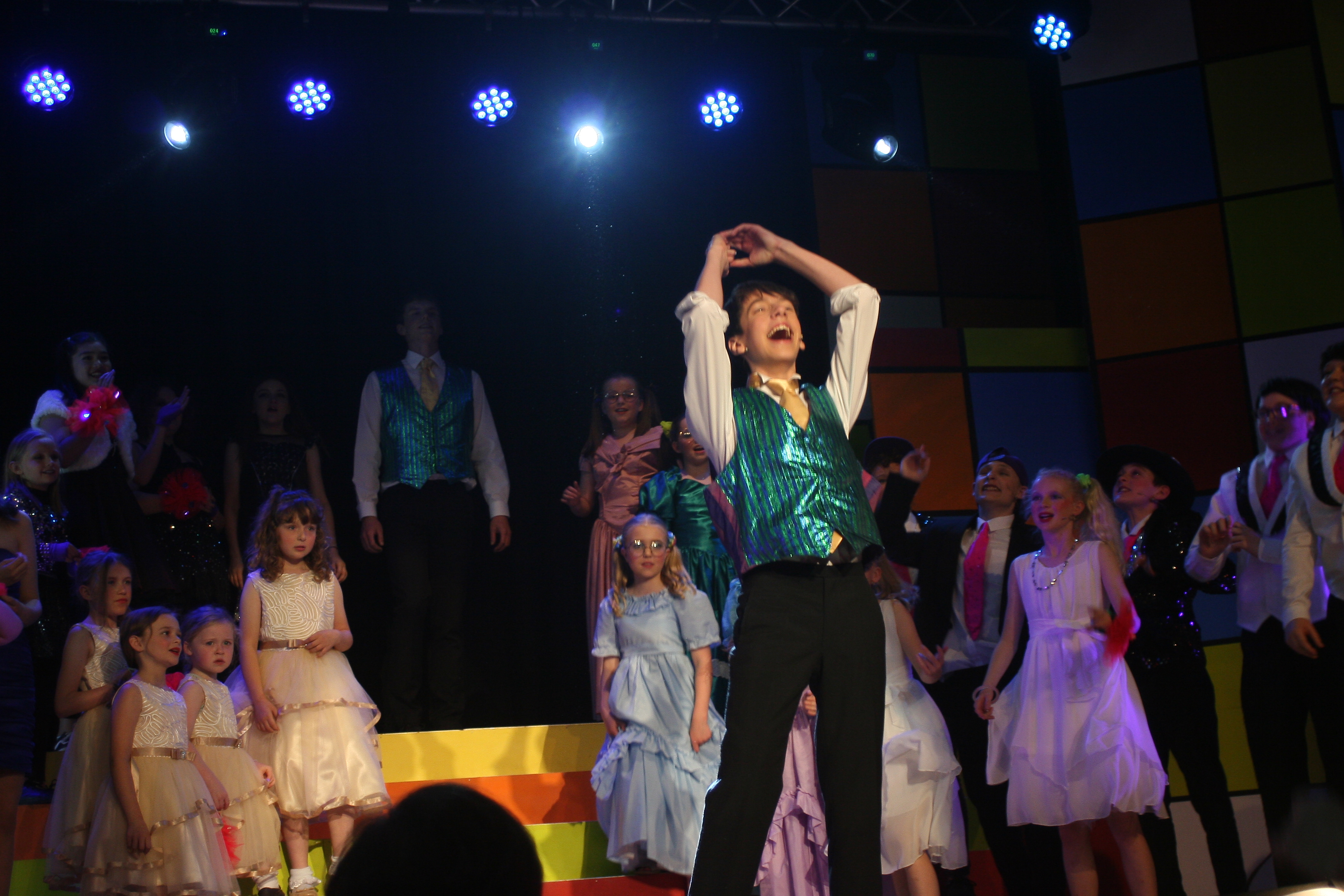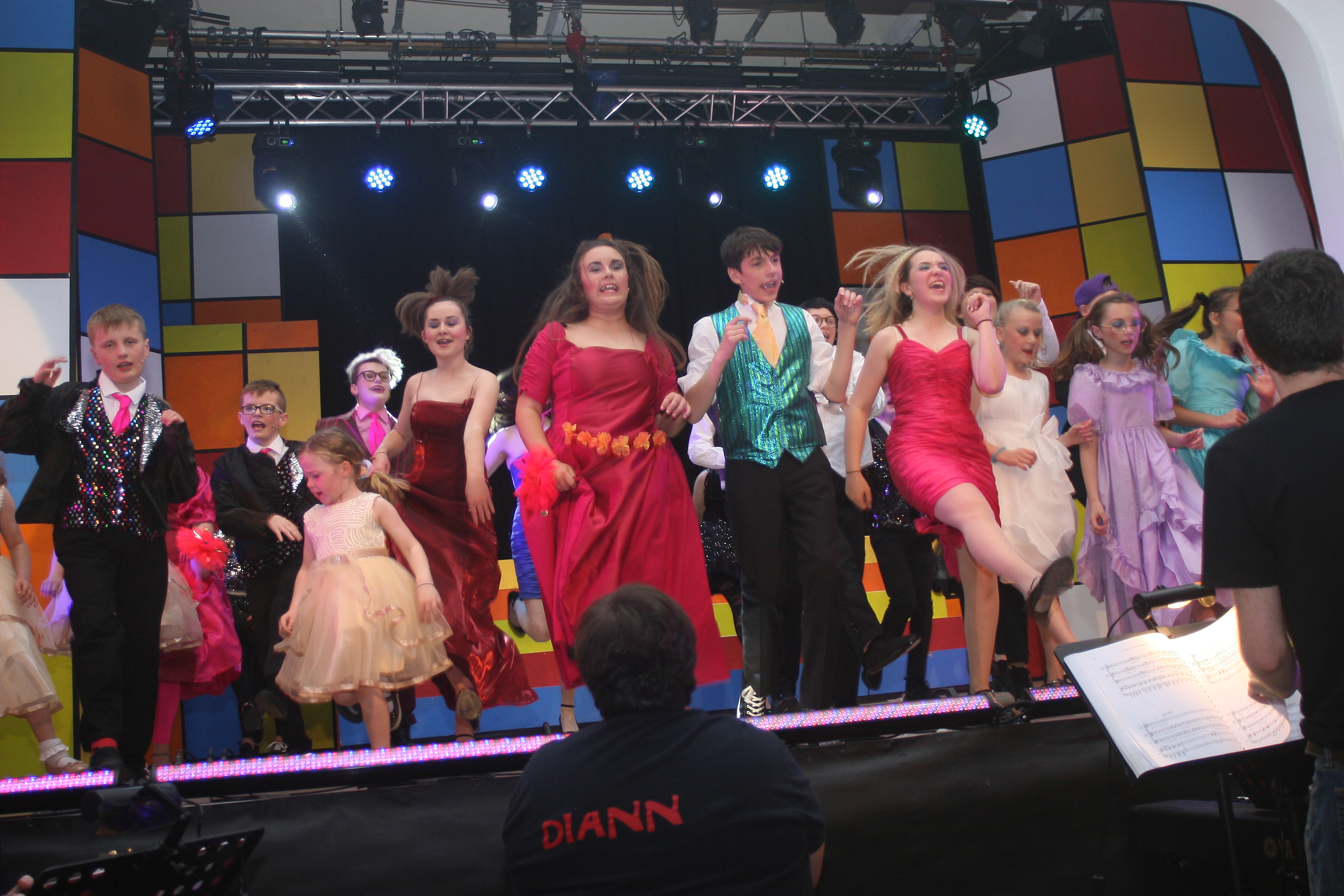 And the awards. These are given after every show and this year's very deserving winners were Catie Mathieson who won the Greig Baxter award for most promising Rising Youngstar: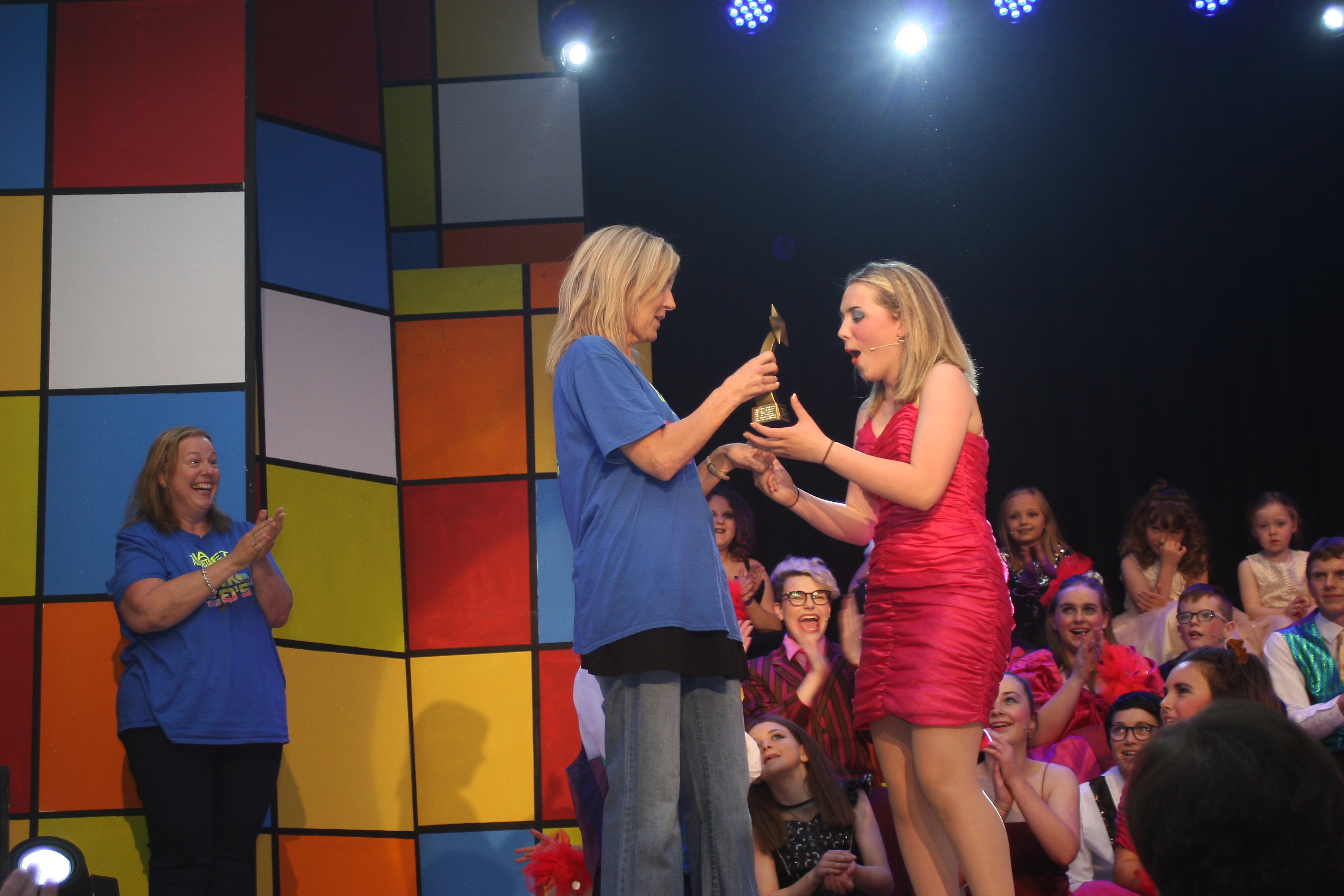 And Sam McCluskey who won the Brenda Letford memorial trophy: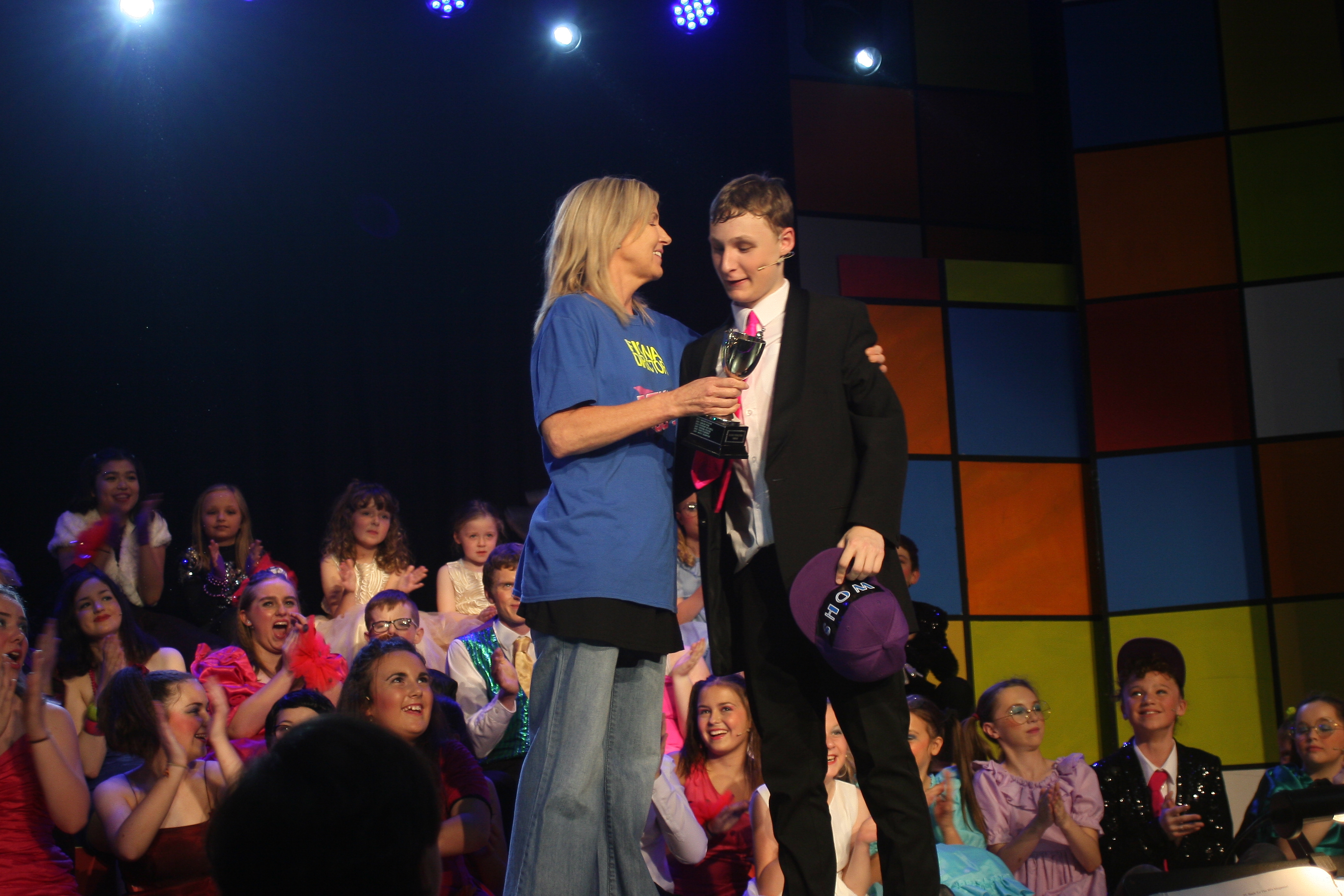 And lastly a well-deserved after-show party!!