Les Miserables School Edition
2023 saw the 65 children of RY's return to the stage with Les Miserables School edition. What a show it was. A well deserved standing ovation every evening and 3 sell out performances. Not only did our cast rise to the challenge of such an iconic production, they demonstrated just how talented youngsters can be when they are given opportunities.
Full Cast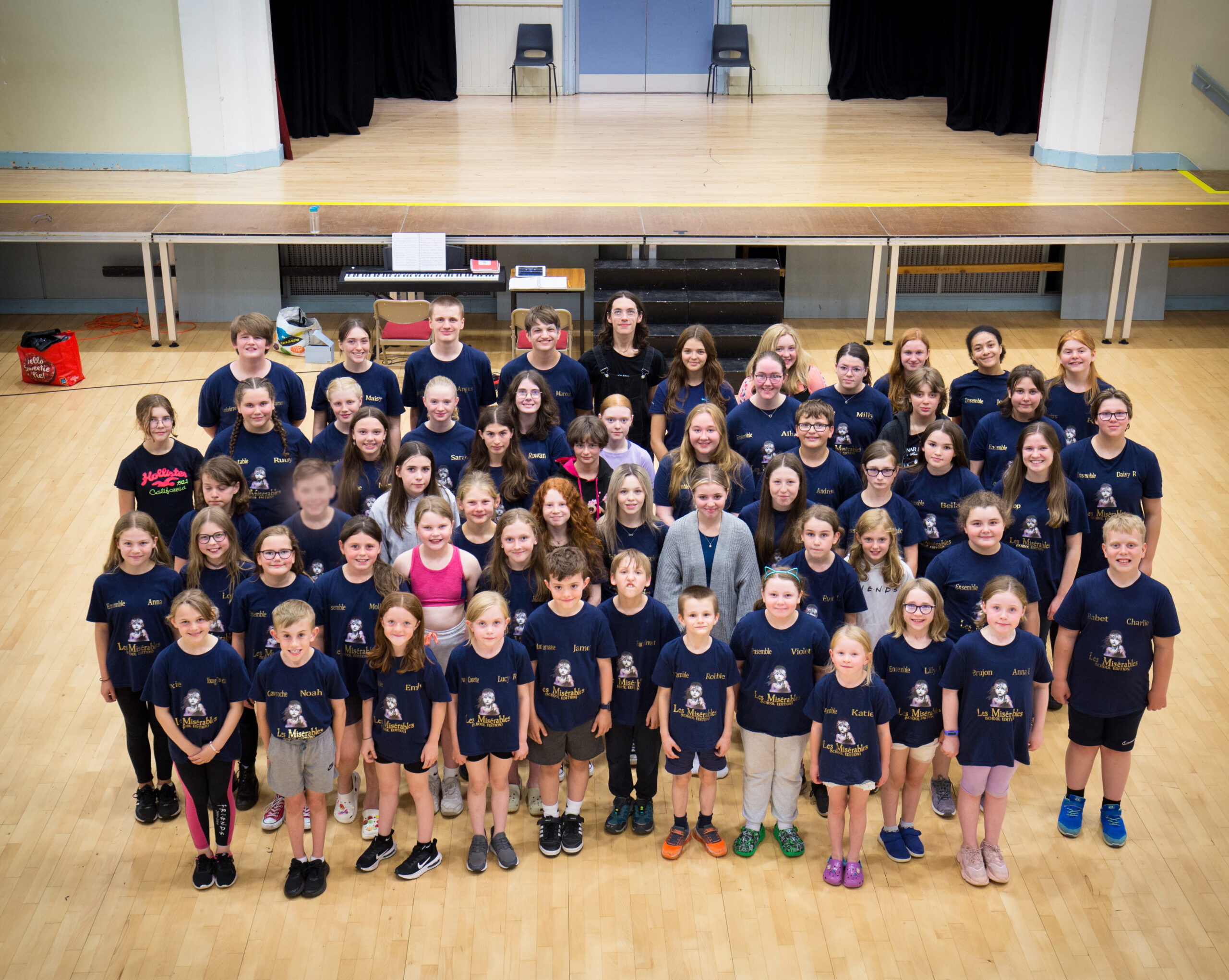 Our Official Cast Photos:
Meet the Cast
Marcus Summers – Jean Valjean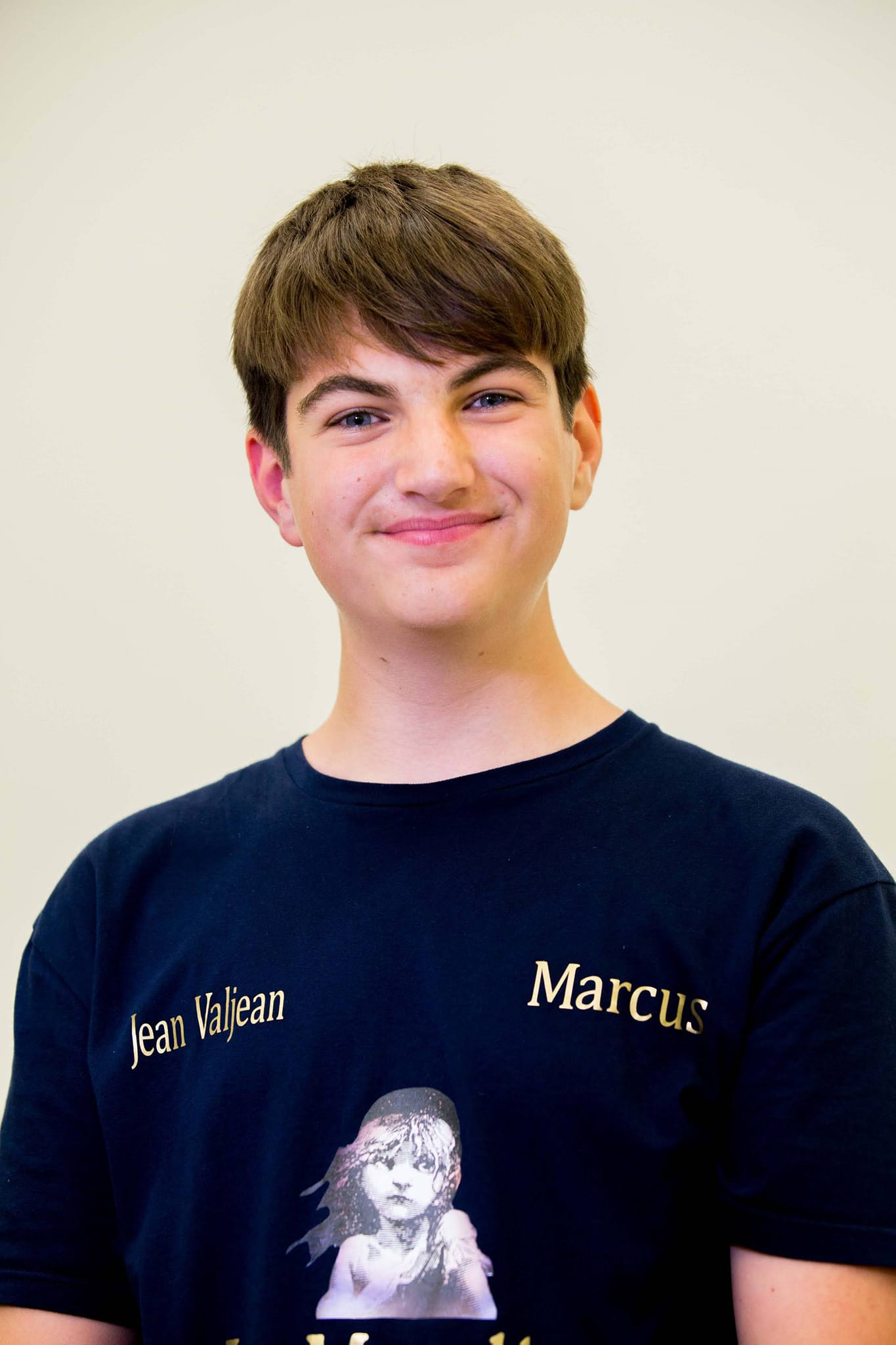 Hi, I am Marcus and I'm 15. I go to Lathallan School and love
maths and physics. I have been an Air Cadet for over a year and
would like to be a pilot for the RAF in the future – this is something
I have dreamed about for many years.
My primary school head teacher originally encouraged me to get
into drama after I did well in the Scottish Poetry competitions.
This is my first principal role but I have been in many different
shows with various companies including pantomimes, Bugsy
Malone, Oliver, Return to the Forbidden Planet (where I played
bass guitar) and Shrek. RYS has been my favourite production
team and I really feel that I have found my place in the group, with
great friends. I feel that I have really found my voice this year and
Valjean is my first all singing role.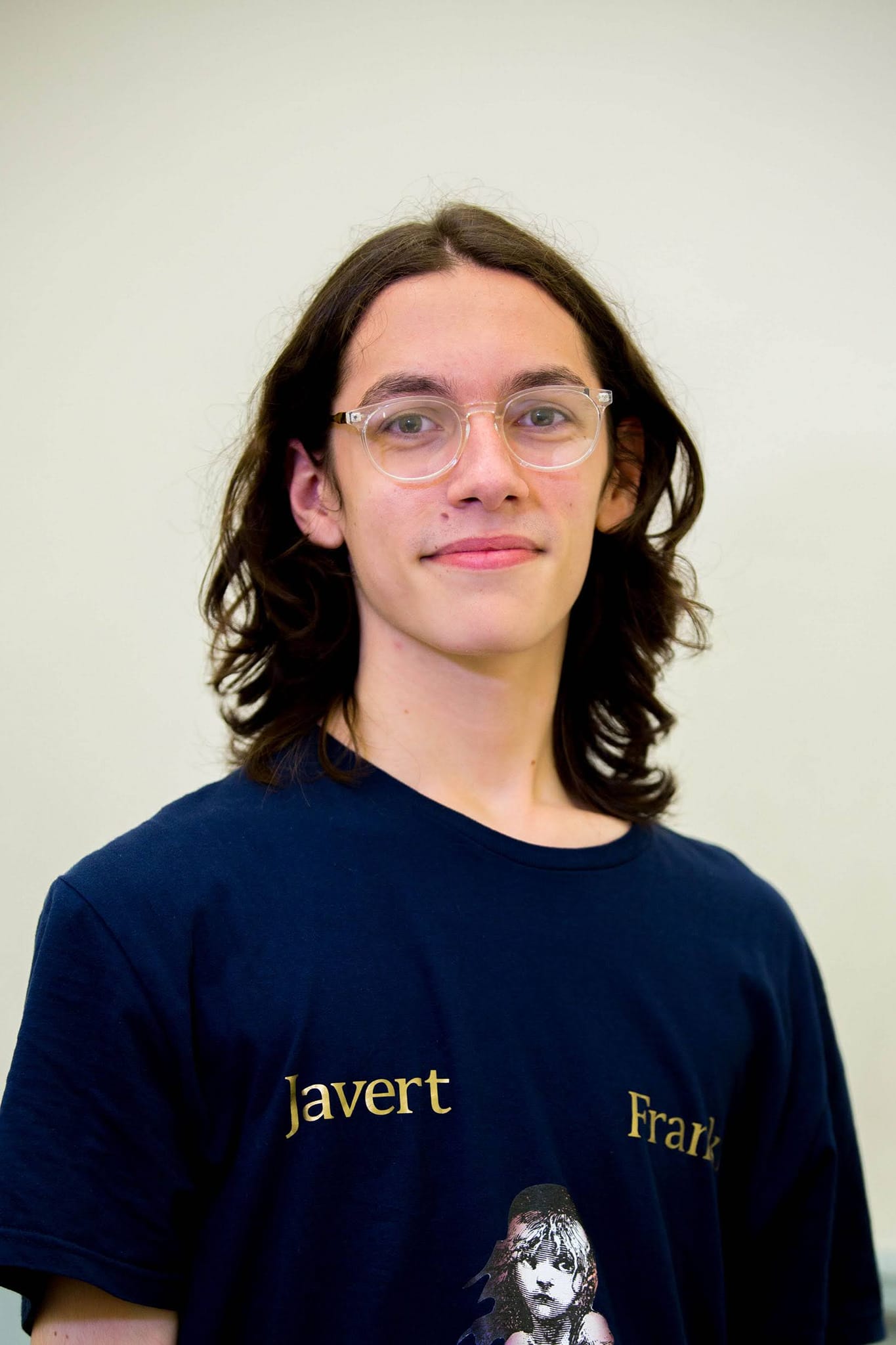 Franki Durston – Javert
Hiya! I'm Franki and I'm 17 years old. I am so excited to be
playing Javert in what is now my 9th show with Rising
Young Stars. I'm currently studying HNC Musical Theatre
at UHI Perth and I hope to continue my studies, working
towards performing abroad or on cruise ships. My
favourite role I have played to date is definitely Donkey in
last year's production of Shrek The Musical.
Kai Hutcheon – Marius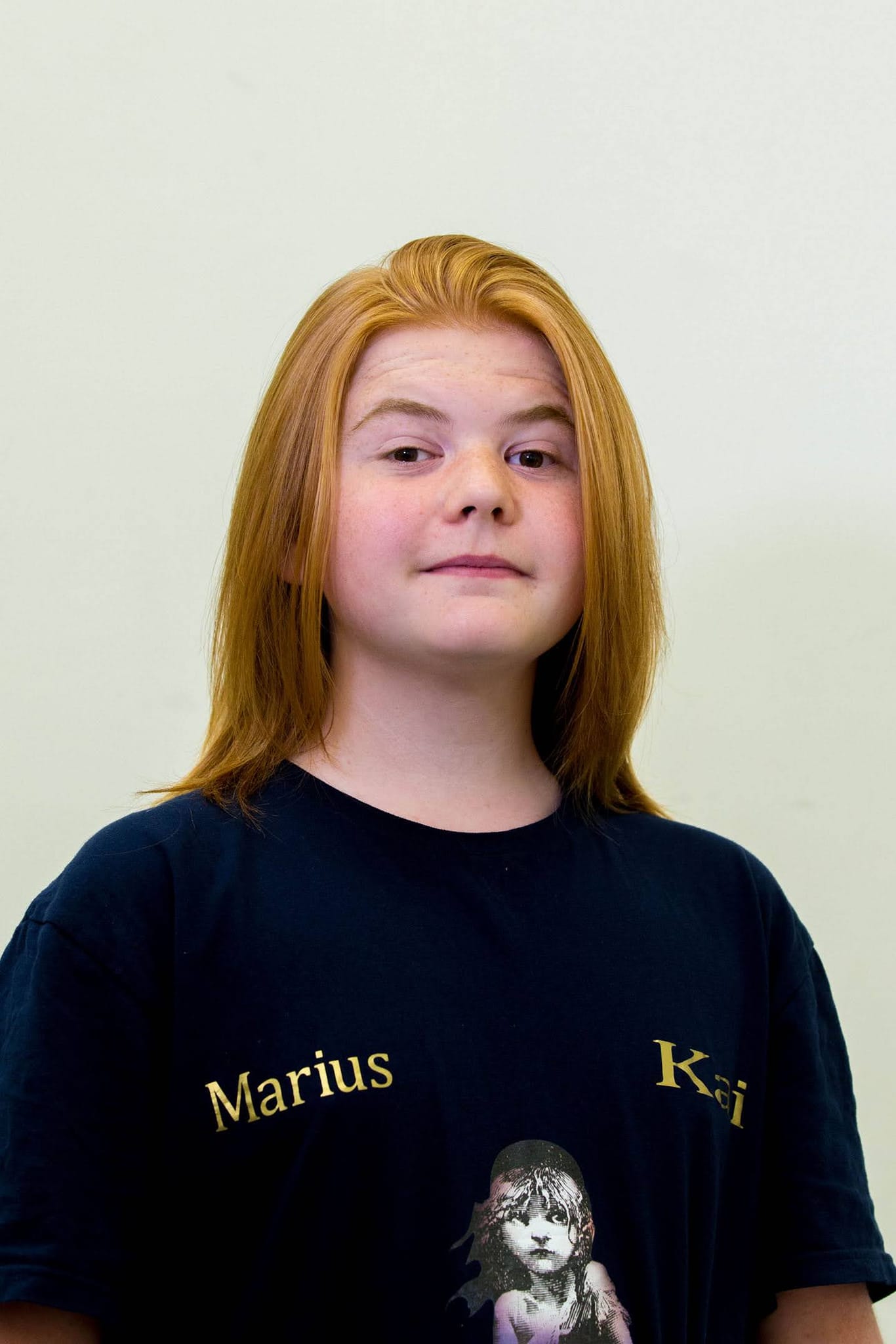 I am thrilled to be part of the Rising Youngstrars musical
group. I have made great friends and gained excellent
experience from the production team and have enjoyed playing a
more serious role challenging my abilities. I have performed
numerous times with RYS, playing Shrek in their 2022
production of Shreck the Musical. I have also performed with
Forfar Musical Society in The Grinch the Panto playing the
part of Grimble and I continue to be part of Big Hit Theatre that
i joined when he was 6. In my spare time, I am learning the
guitar.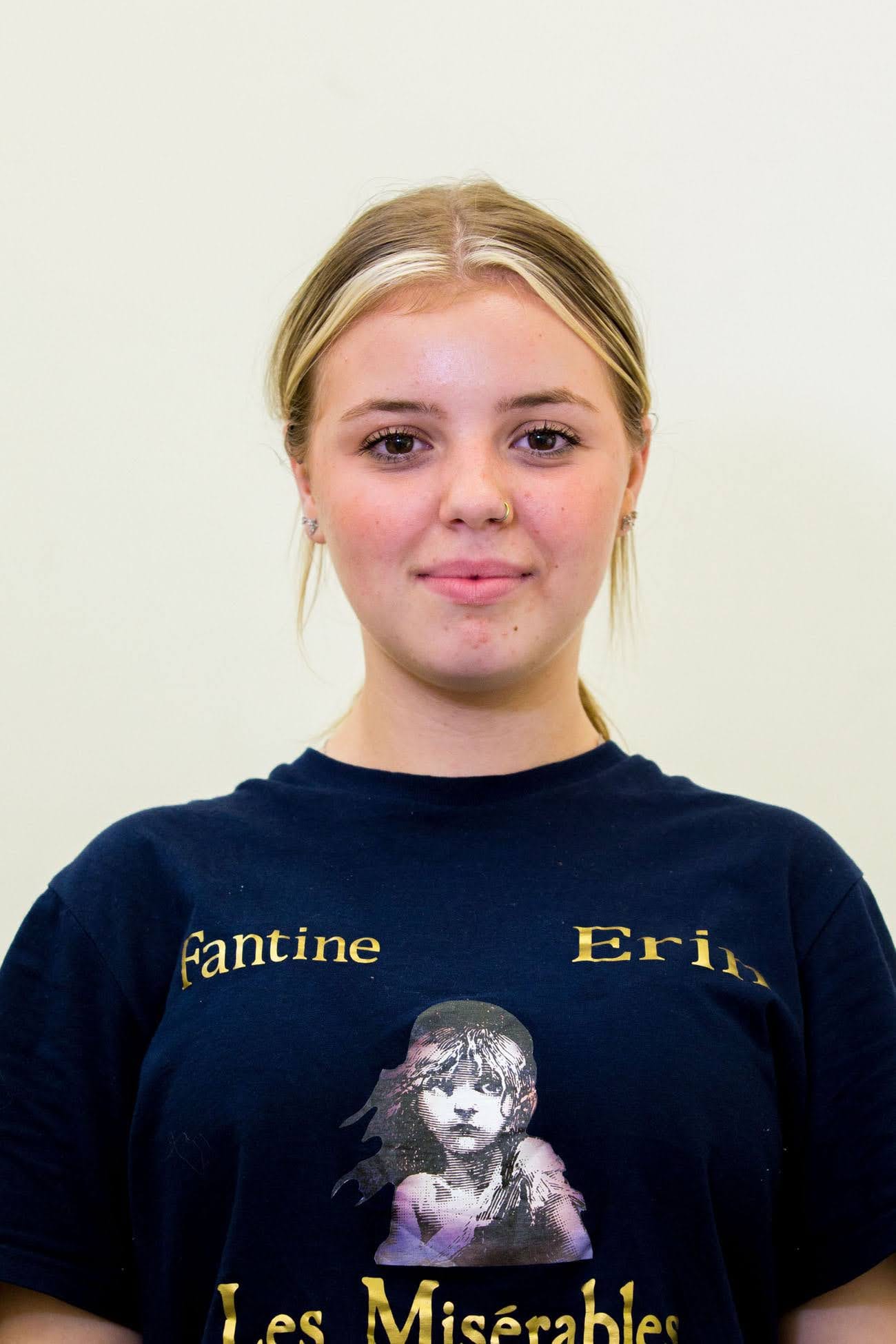 Erin Taylor – Fantine
Hi, my name is Erin Taylor. This is my second show with RYS and it's the best yet. In this show I play Fantine.
It has been my dream to play Fantine in Les Mis and I
am so grateful that it has become a reality. I love
musical theatre although this is just a hobby as I have just left school to study Primary
Education. In the last show I played the Wicked Witch, Gingey
and Mama Ogre. I can't wait for the next show but I am
sad that it will be my last production with RYS. I hope
to come back as an adult and help pass on my love of
musical theatre to other children.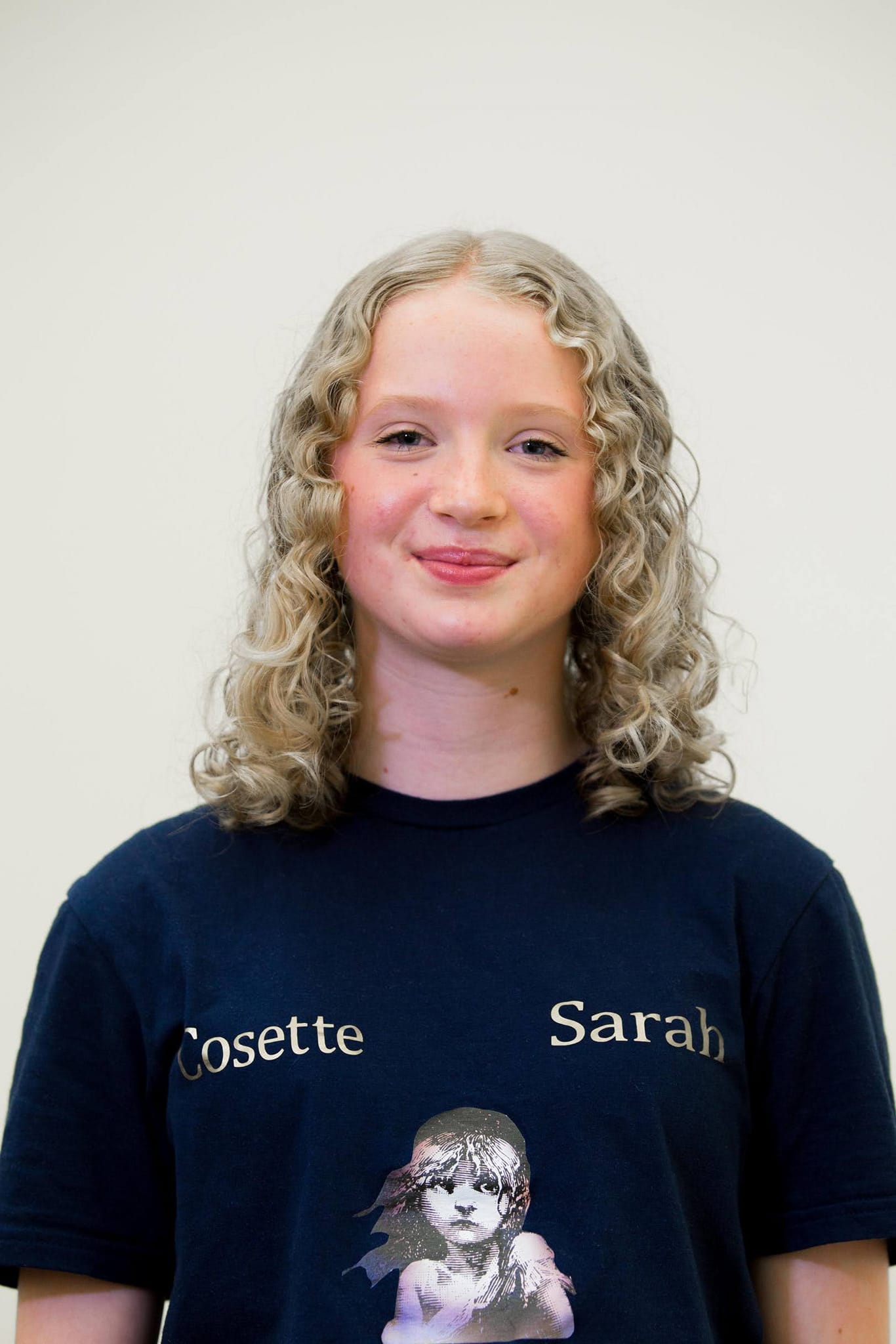 Sarah Phillips – Cossette
My name is Sarah and I am 16. I'm playing Cossette
and this is my 3rd show with Rising Young Stars. I've
loved doing Rising Young Stars because it allows me
to have fun -singing is my favourite thing. I have been
in the National Girls Choir of Scotland for 4 years and
have done concerts all around Scotland. After S6 I
want to go to Uni for either Interior Design or Musical
Theatre.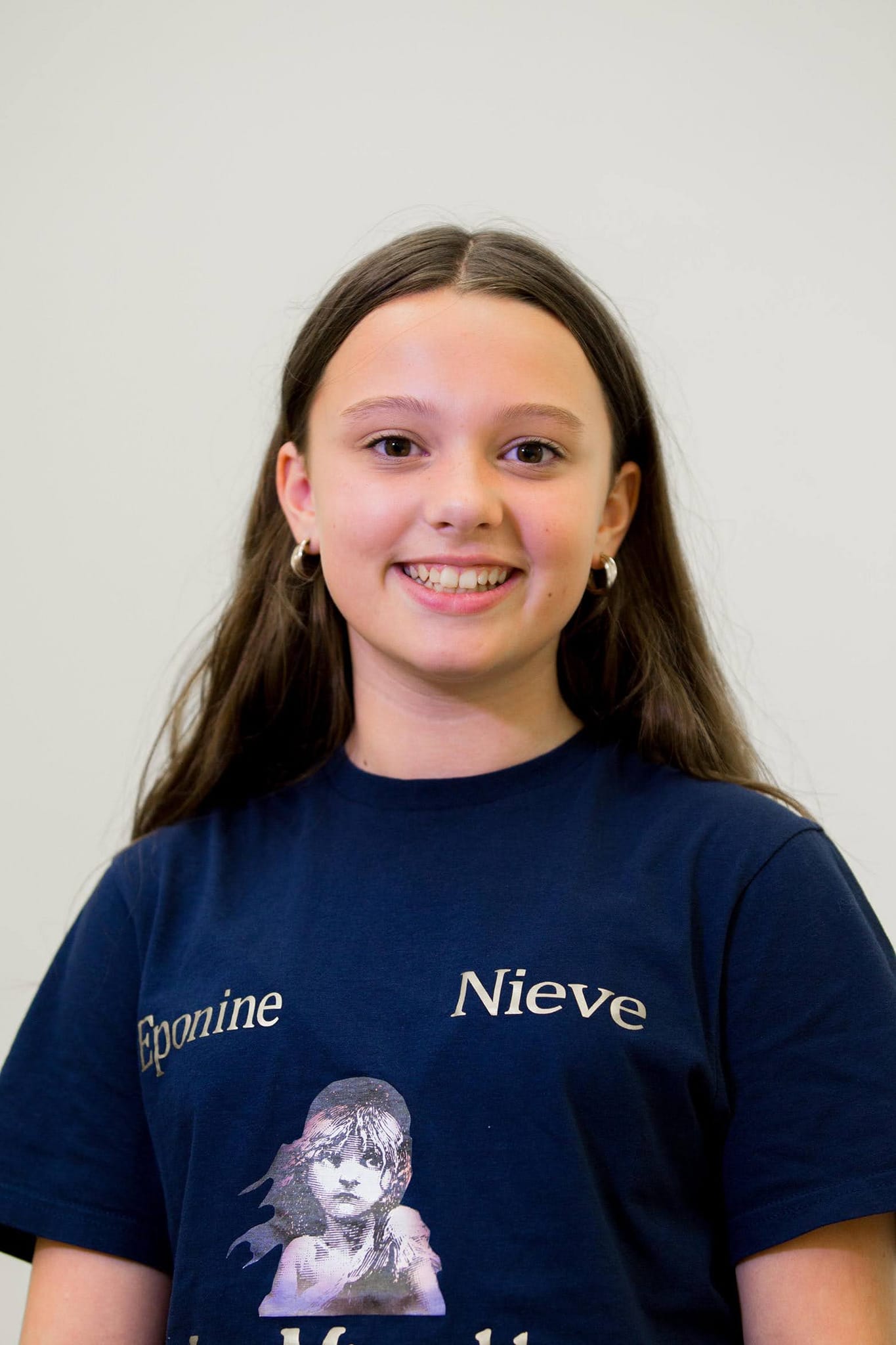 Nieve – Eponine
Hi, my name is Nieve. I am 12 and this is my first show
with RYS and my third show overall. I am from Arbroath
and have done two shows with Arbroath Musical
Society. I was in Shrek where I was Young Fiona and
Chitty Chitty Bang Bang where I was Jemima. I have
always loved musical theatre and aspire to do it when I
grow up. In this show I am playing Eponine and am
really enjoying it! In this show I get my first big song in
a musical and it is really thrilling being onstage by
yourself. I play piano and I am Grade 5 in both piano
and singing!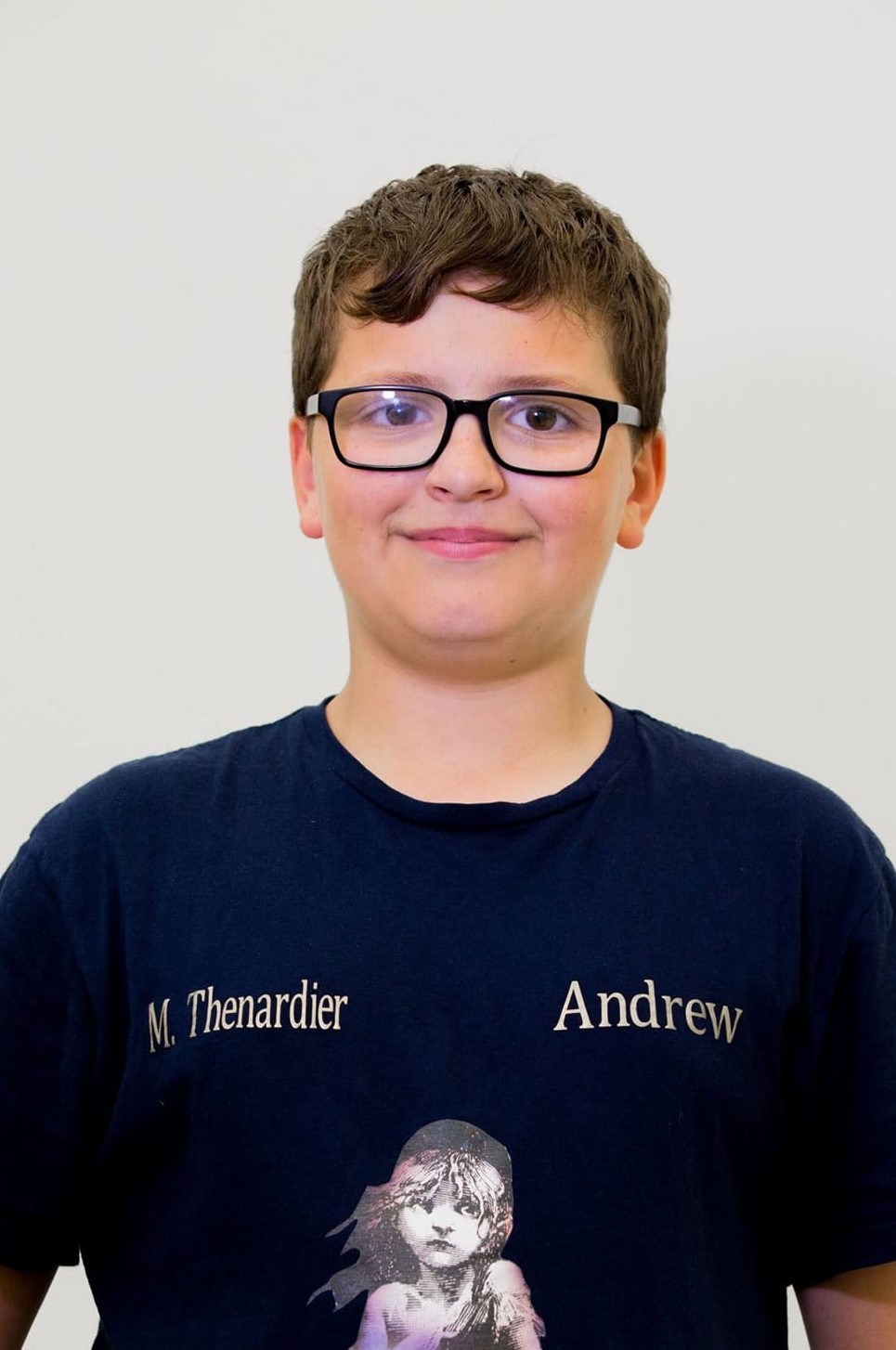 Andrew – Thenardier
Hi, my name is Andrew Taylor. This is my 2nd show with
Rising Young Stars and I am loving it. In the last show I played Farquaad and it was such an
amazing part to play. Making the audience laugh gave me such a buzz.  In this show I play
M. Thenardier and it is another enjoyable role to play. I like acting and my
favourite food is my Mum's homemade Broccoli pasta. When i leave school, i hope to go on to a career in design engineering.
I will be sad this shows over but I am already looking  forward to the next one.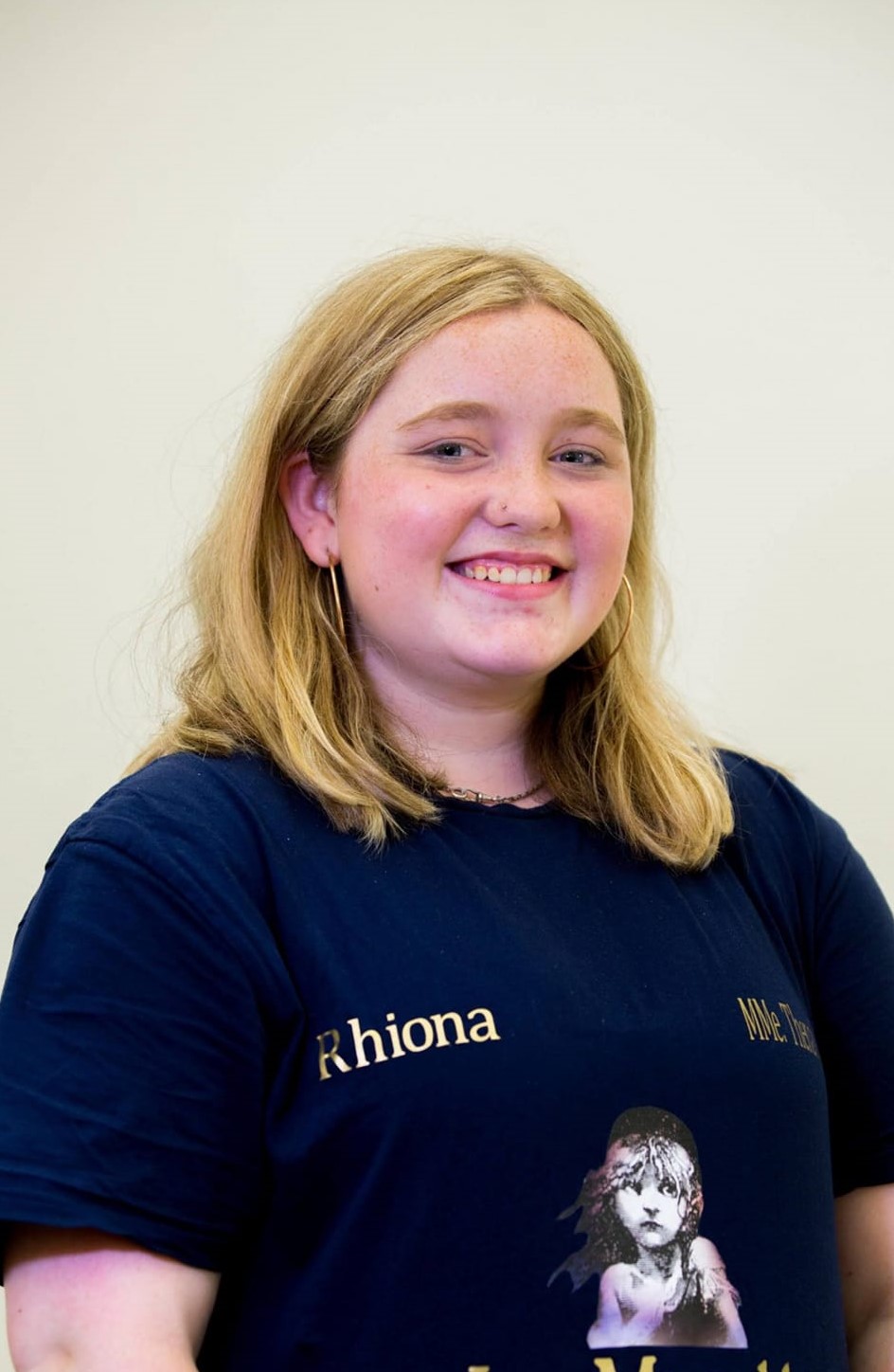 Rhiona Sidley – Mme Thernadier 
My name is Rhiona, I am 17 and this is my third show
with RYS. I am playing Madame Thernadier and I am
really enjoying it as it is nothing like I've every done
before and has been a challenge for me. I am currently
studying Advanced Higher Music and Higher
Musci (Tech), my passion is music and I am hoping to
go on to study Music Education next year at university.
Ensemble
Meet the Production Team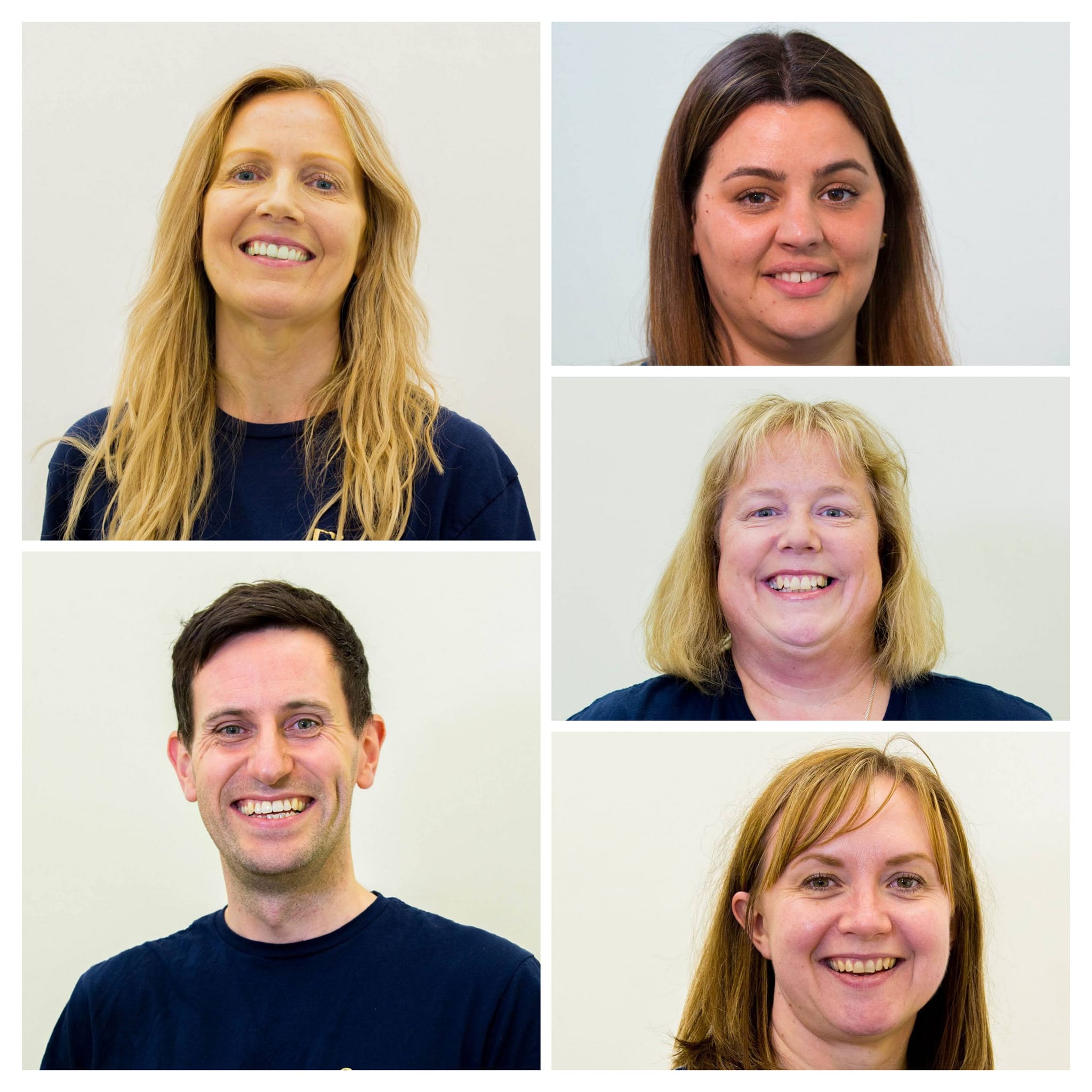 Fiona Retalic – Director/ Retiring Chairperson
Janet Irving – Assistant Director
Stewart Rooney – Musical Director
Claire Taylor – Chairperson/Producer
Laura Rooney – Rehearsal Pianist