Shrek the Musical
Shrek the Musical saw our Youngstars return to the stage after a long break during Covid. It was great to be back rehearsing and put on a show that brought everyone together again.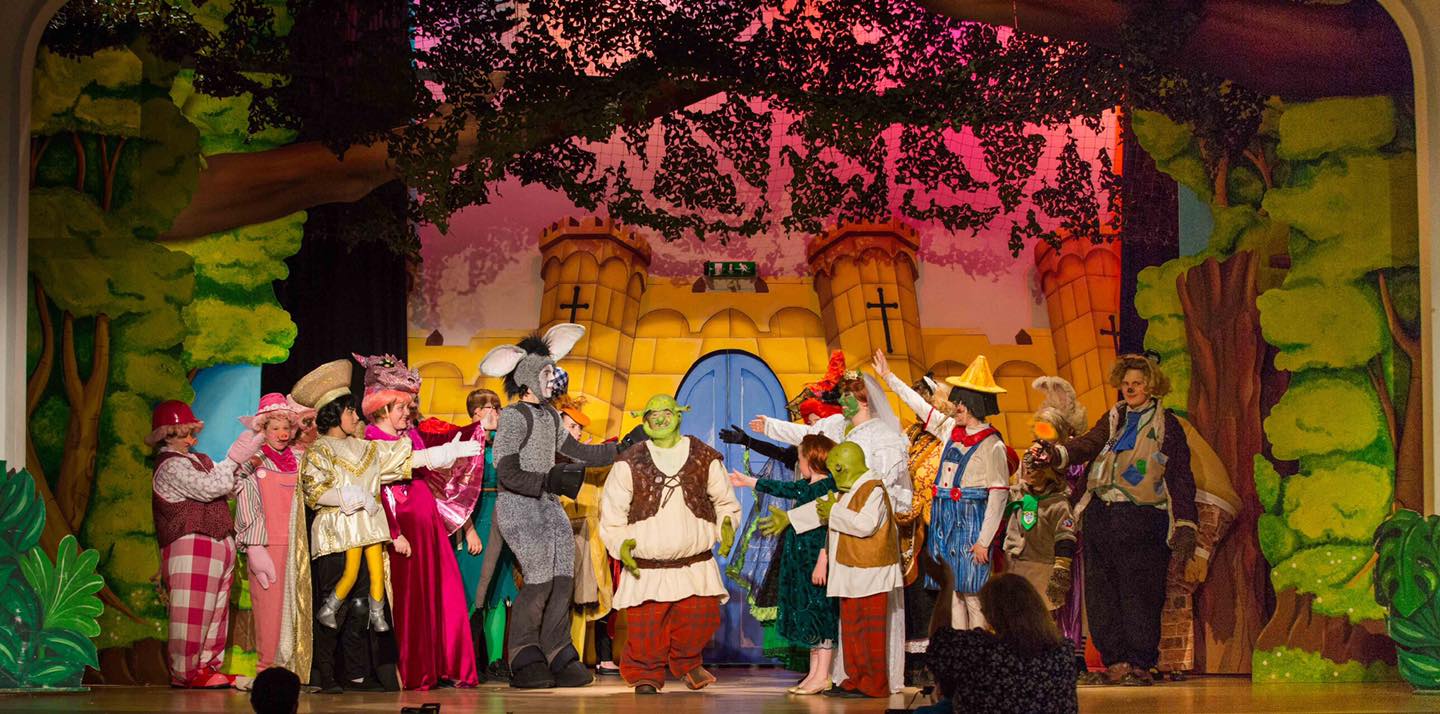 Full cast on stage at the Kirriemuir Town Hall.
Show week was so much fun. Here are a few of our official photos: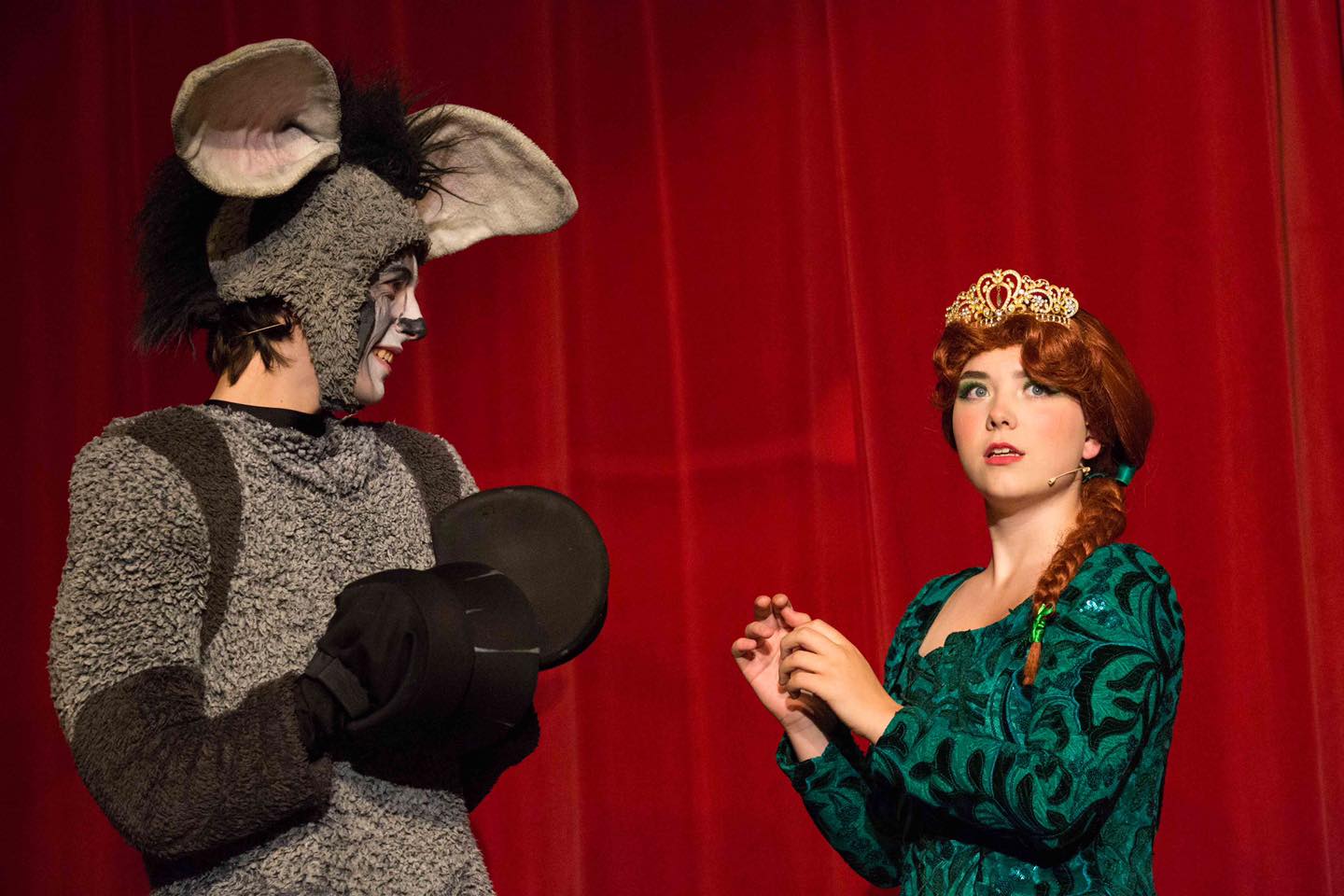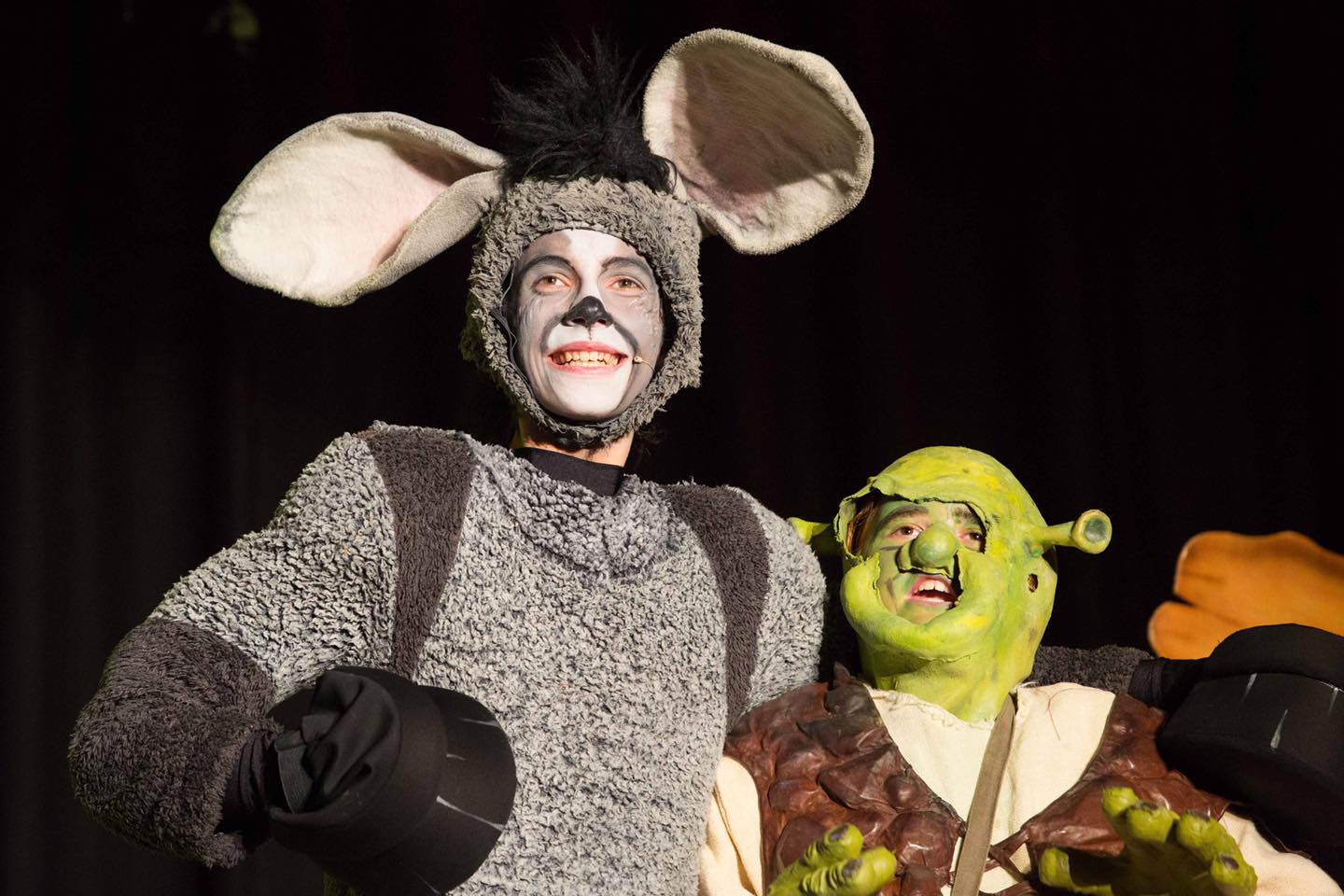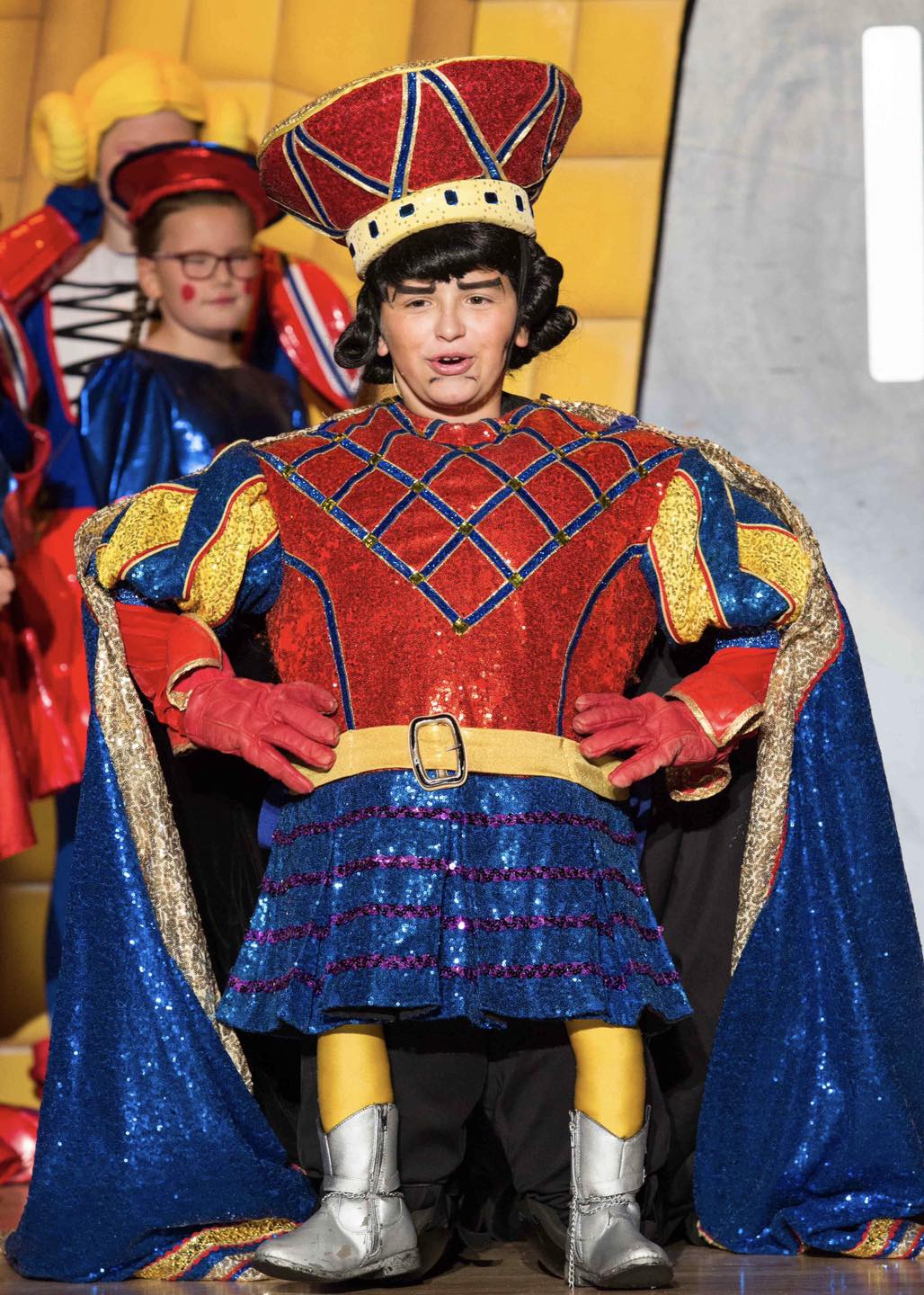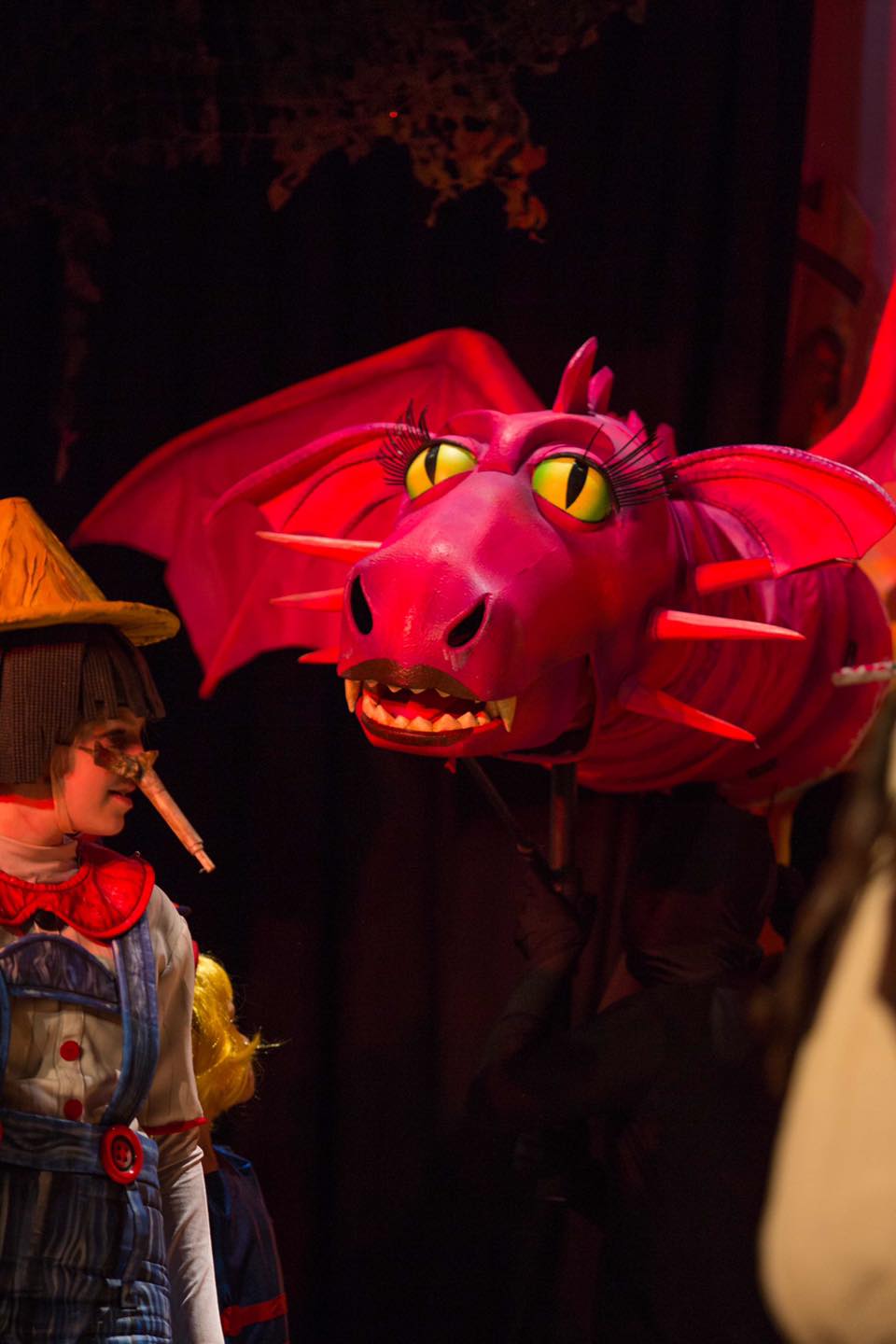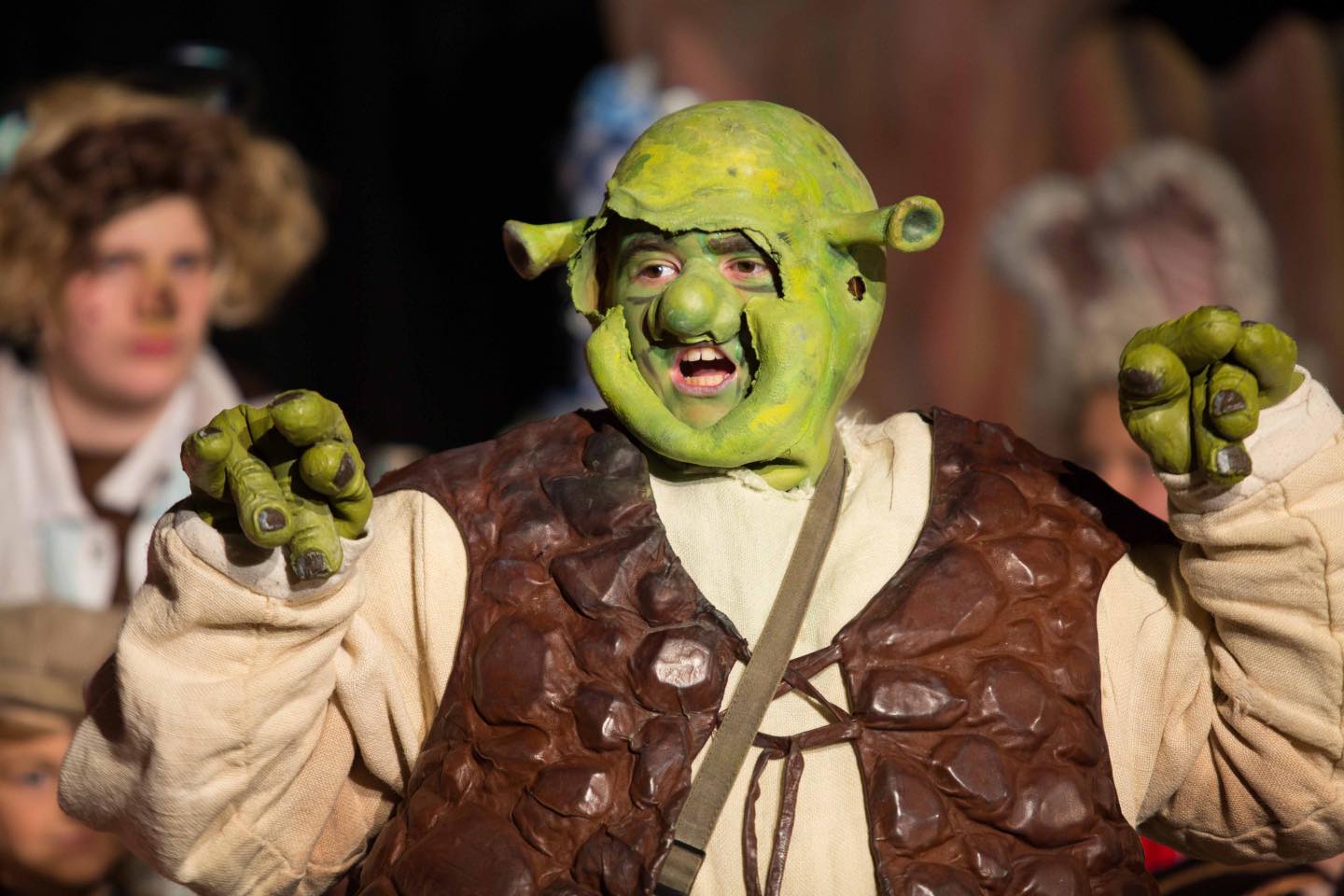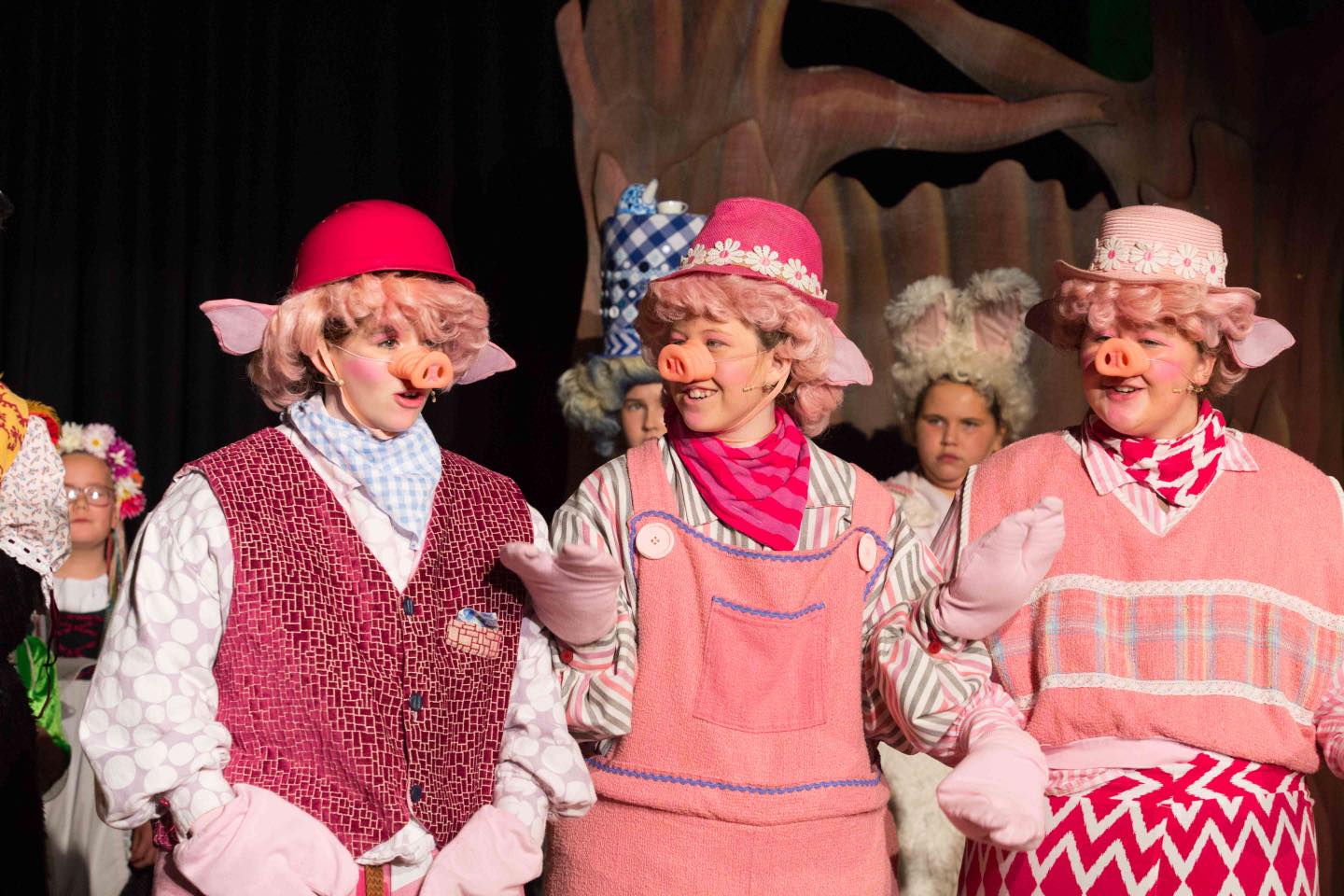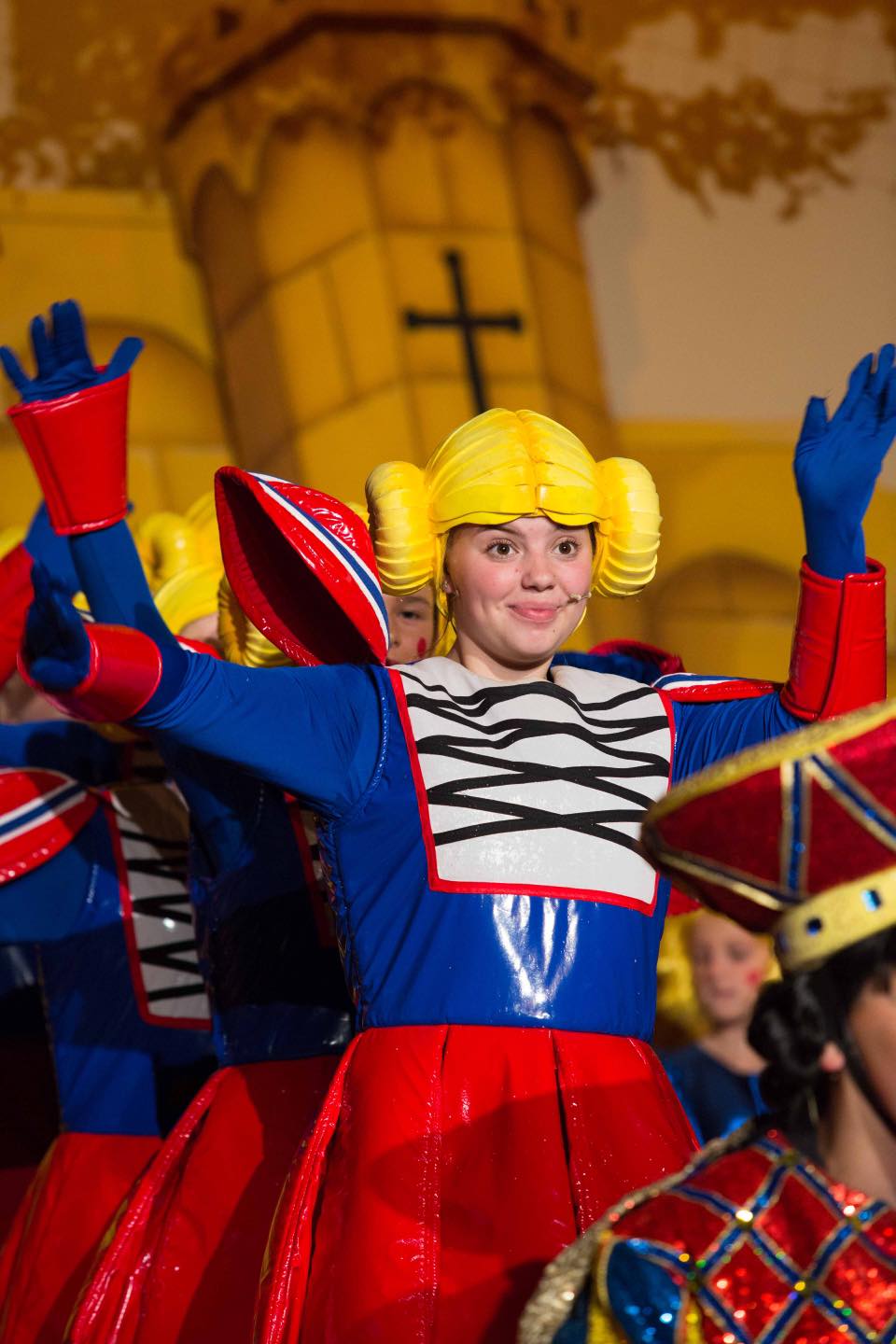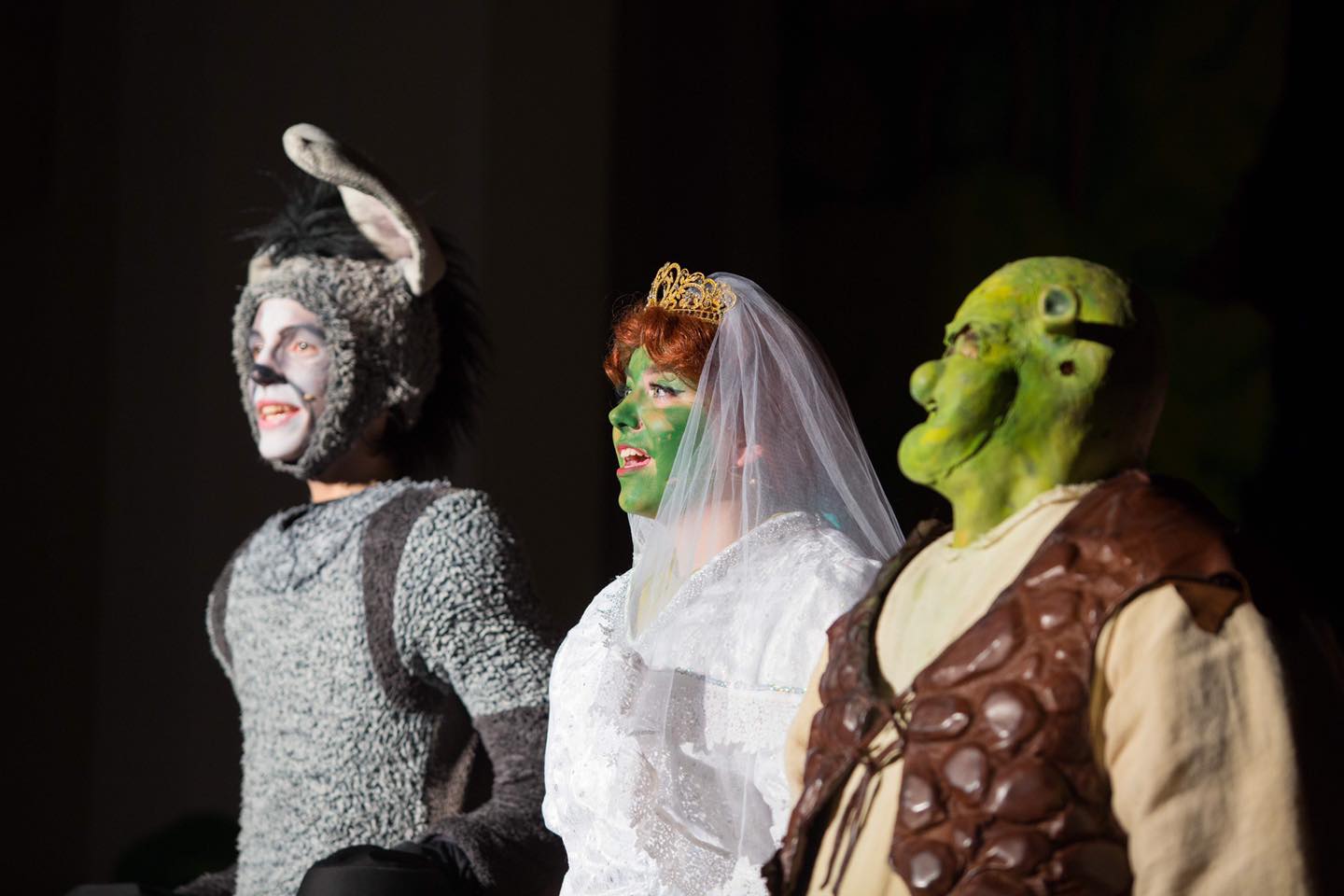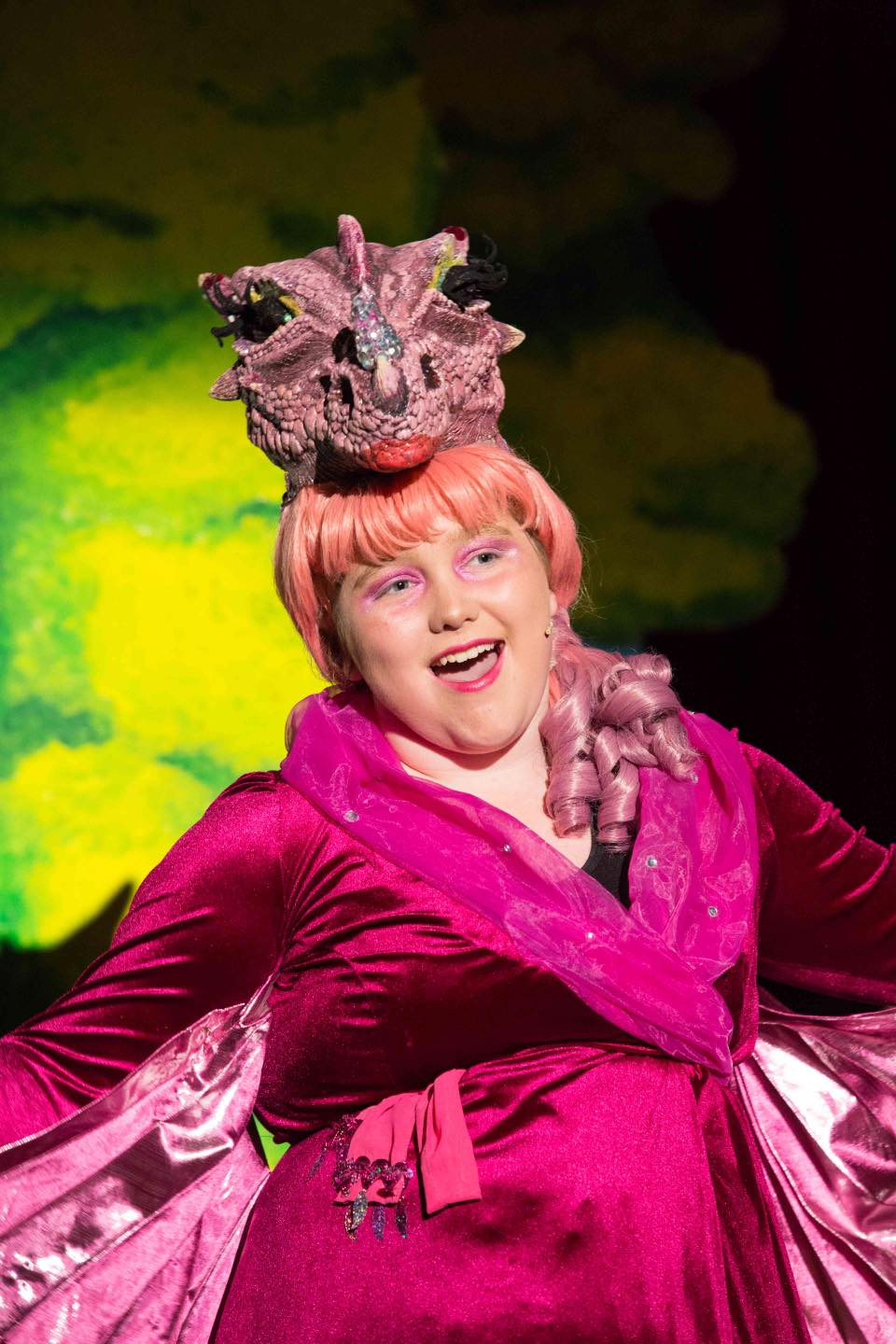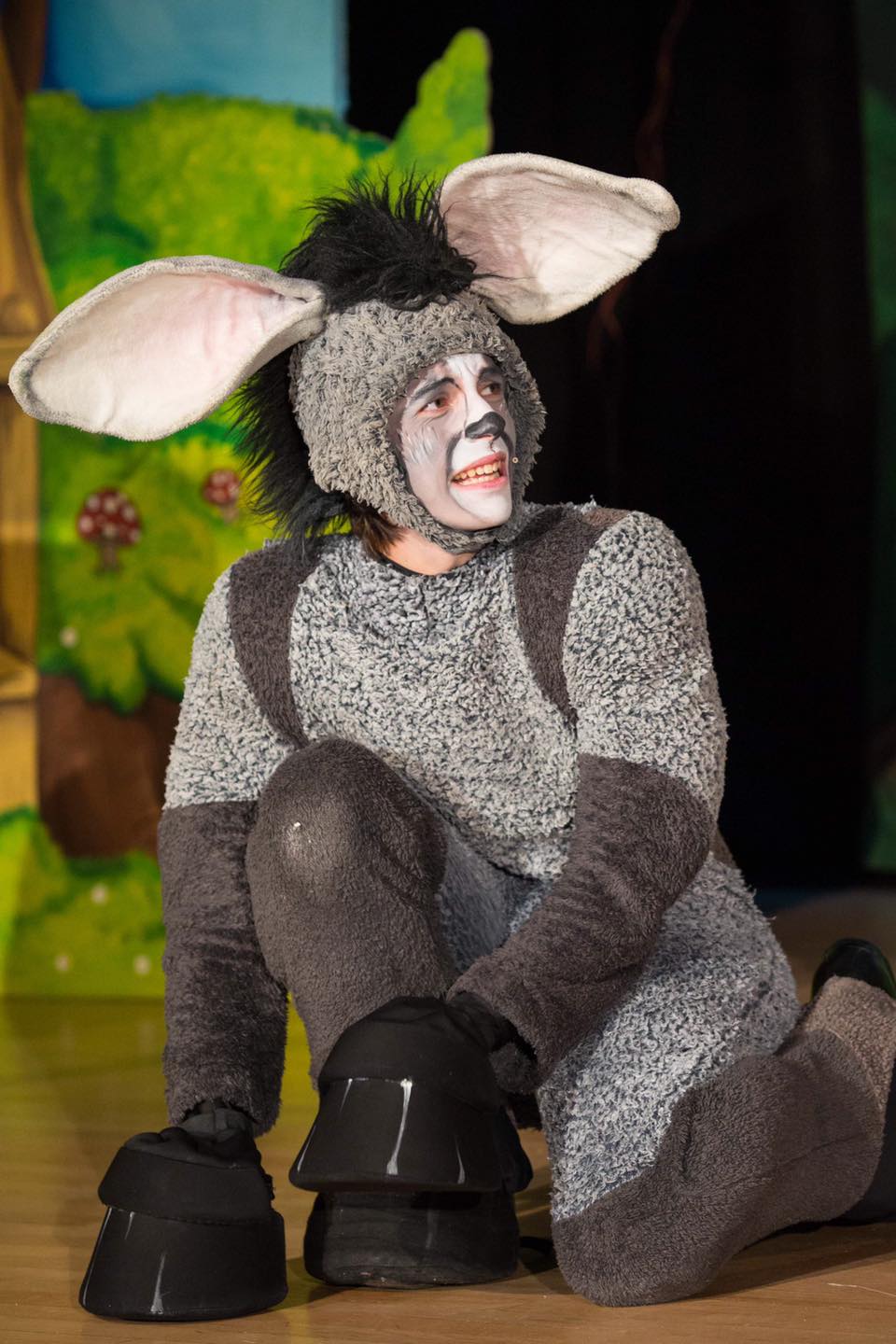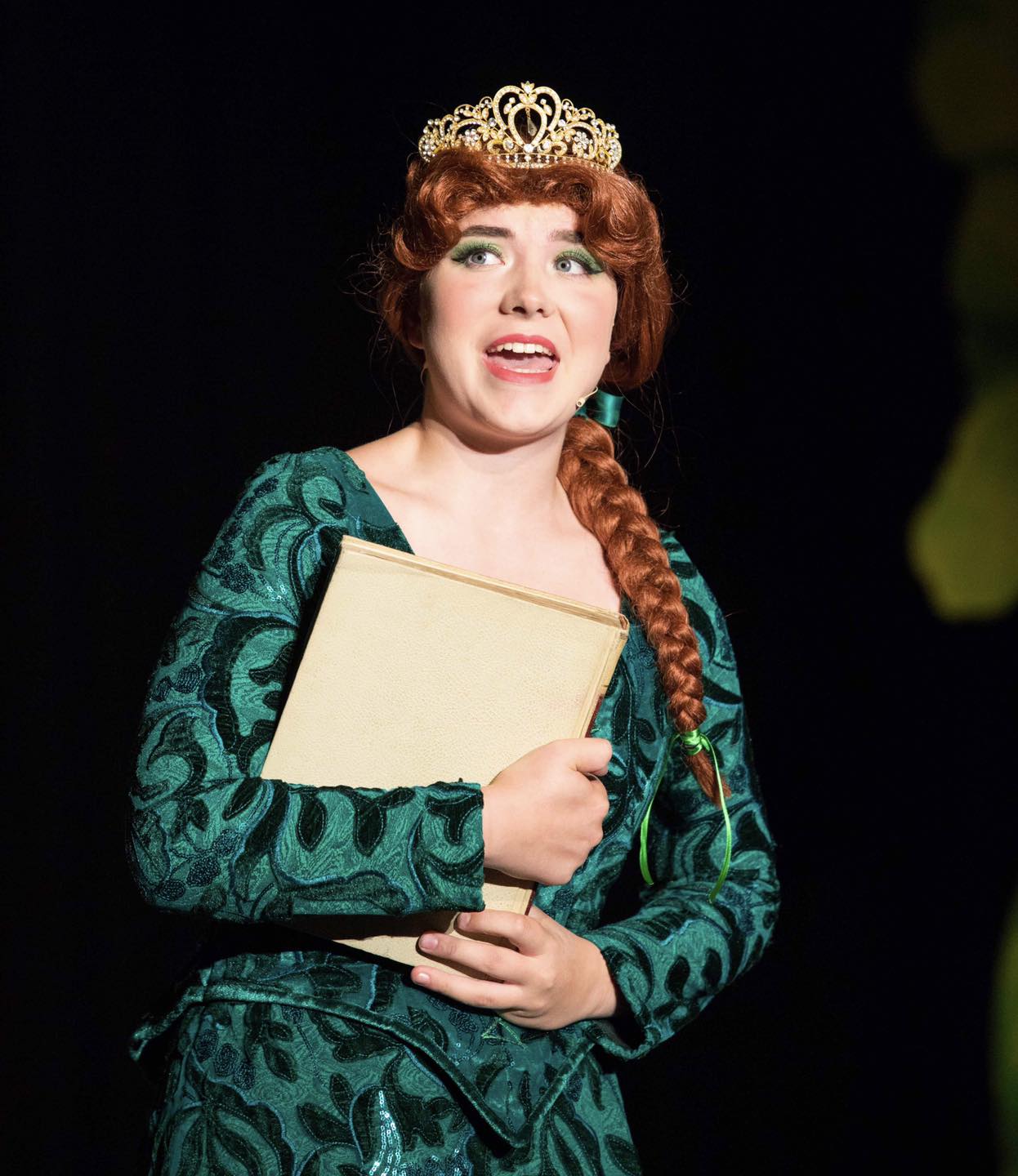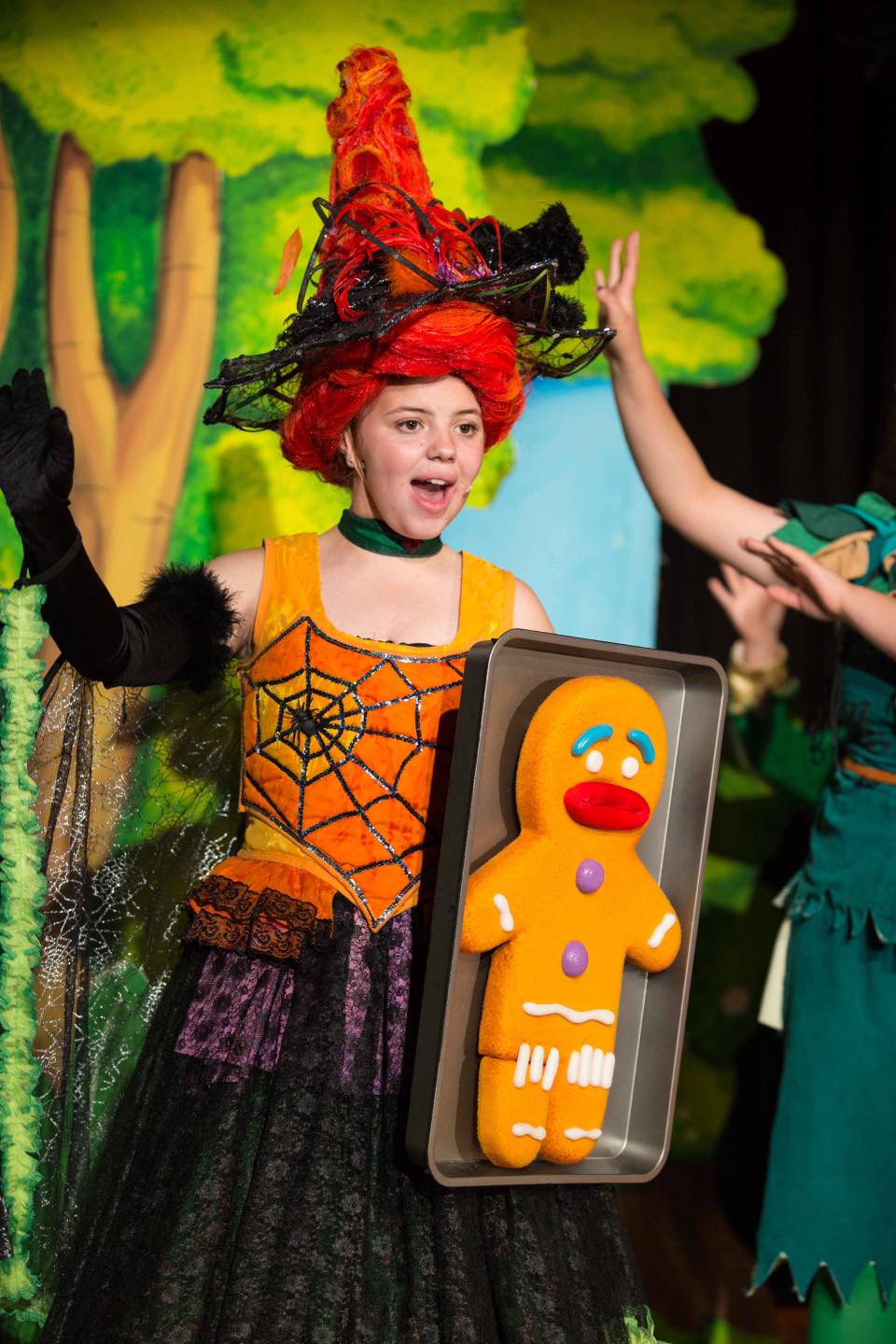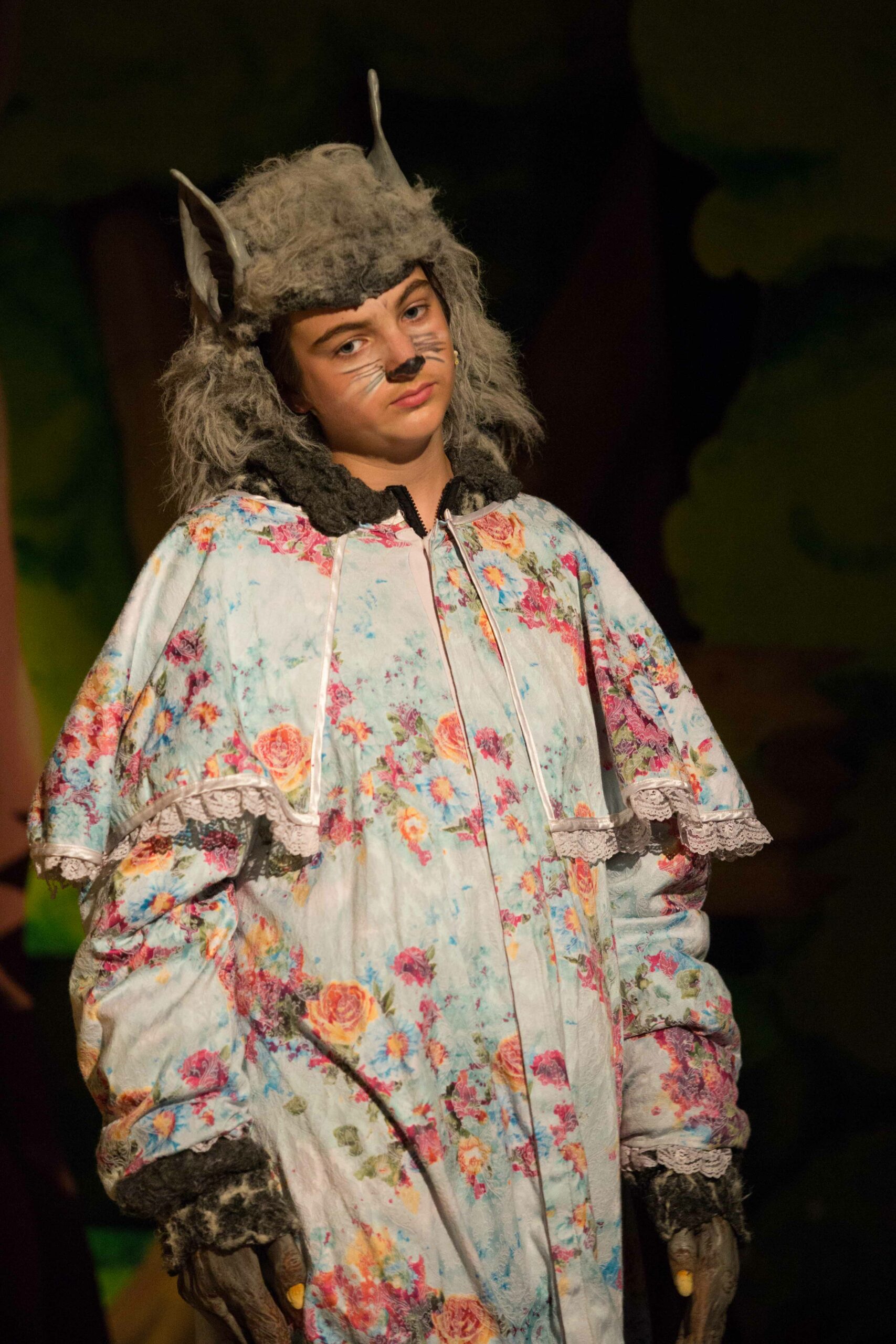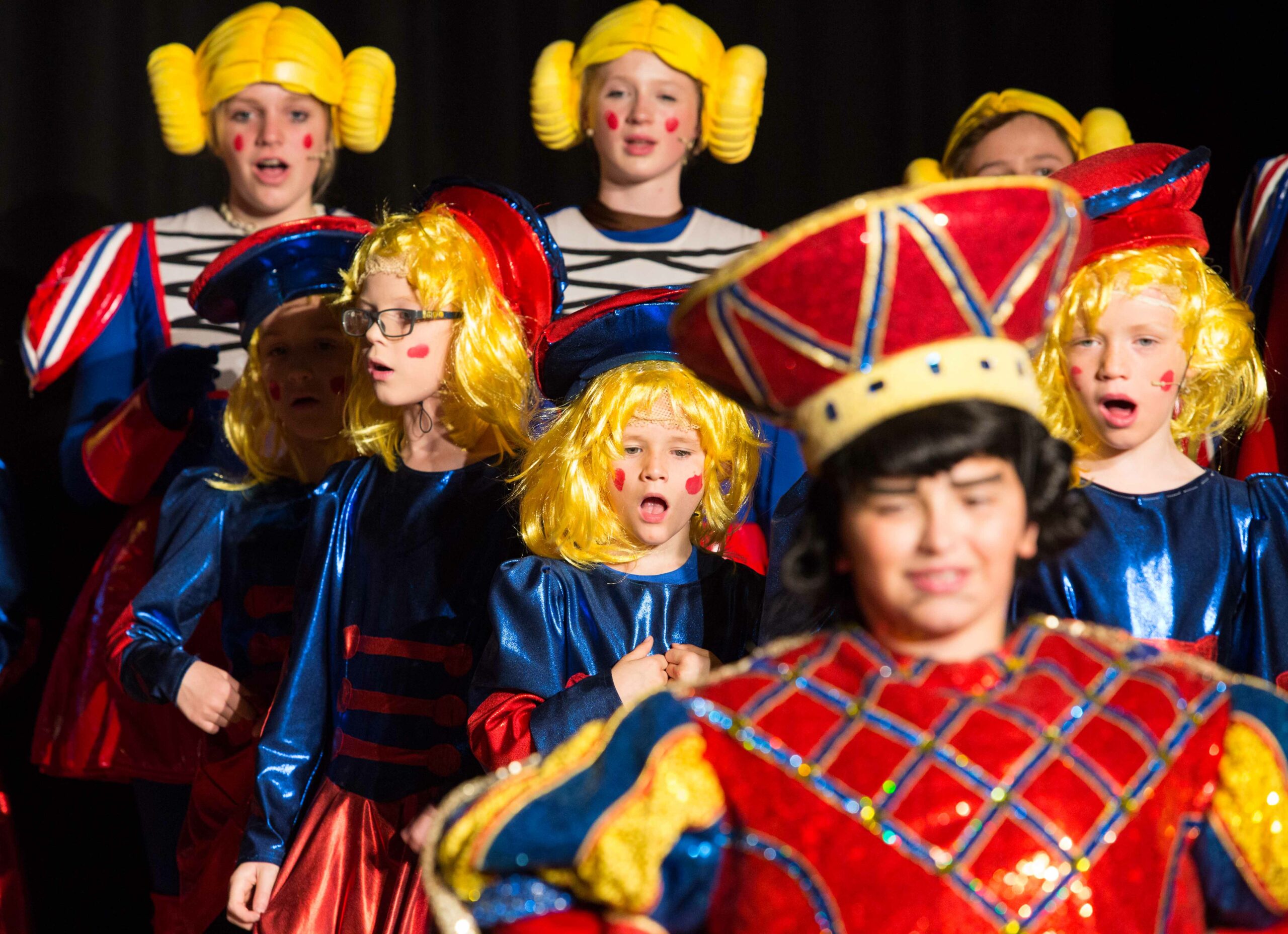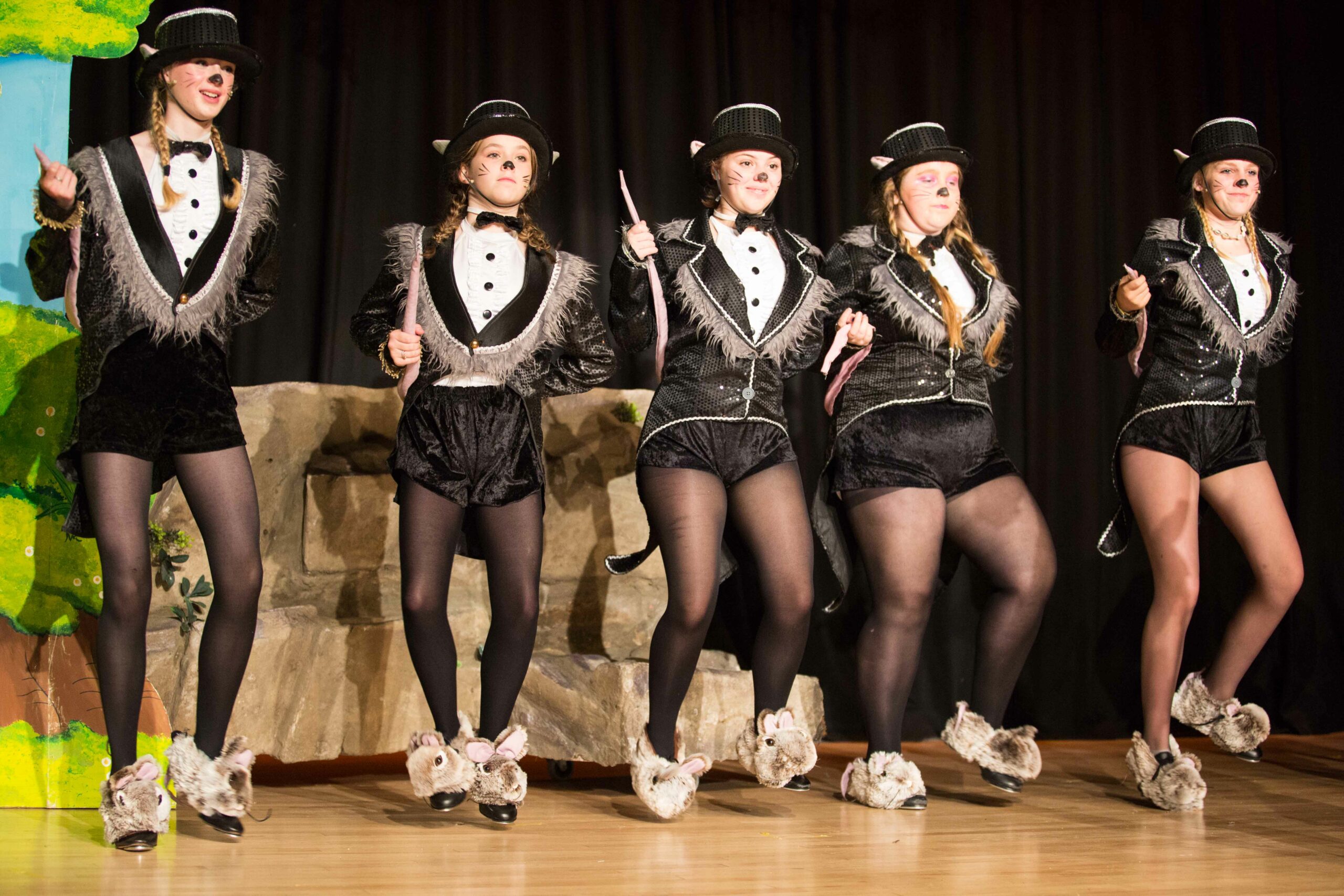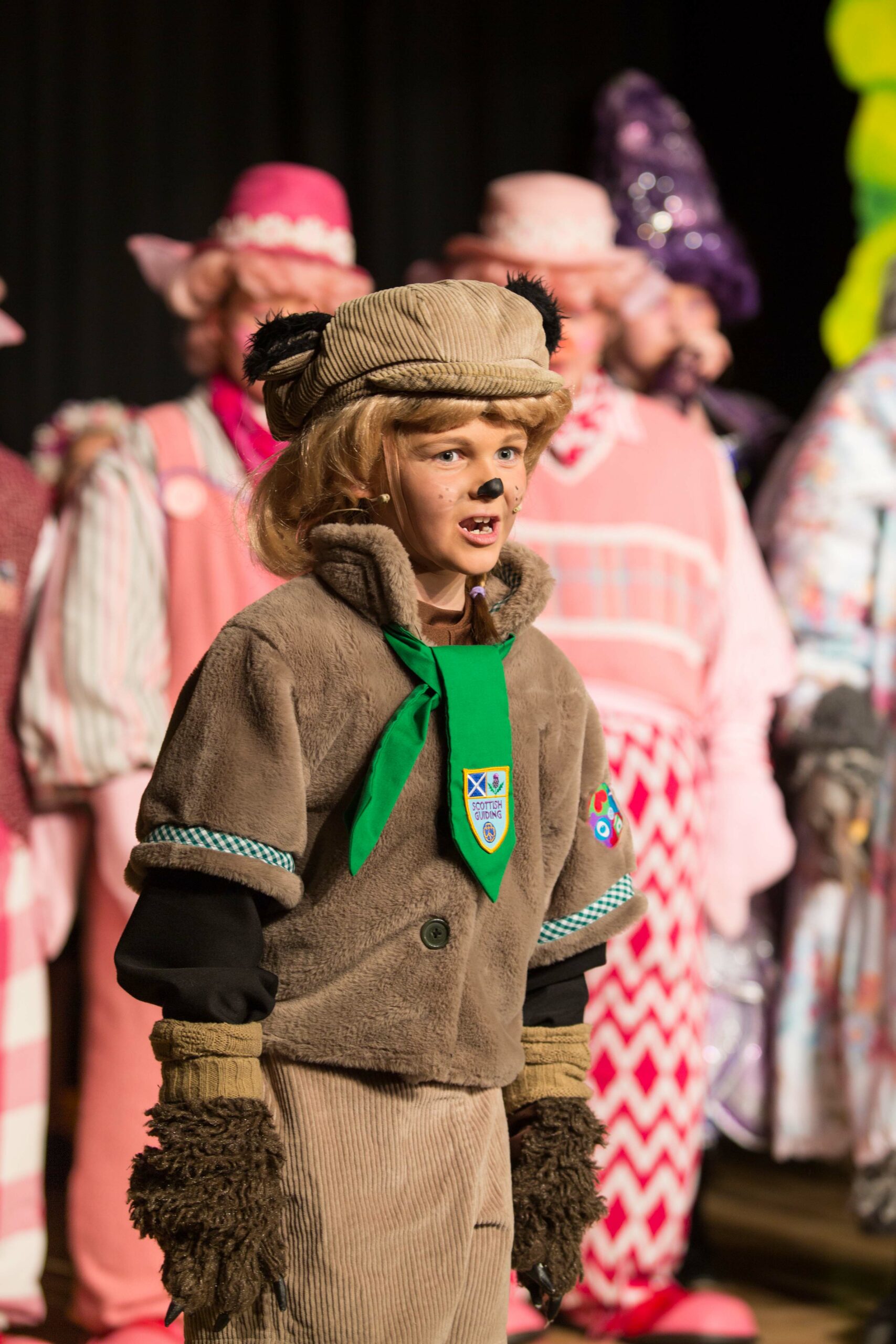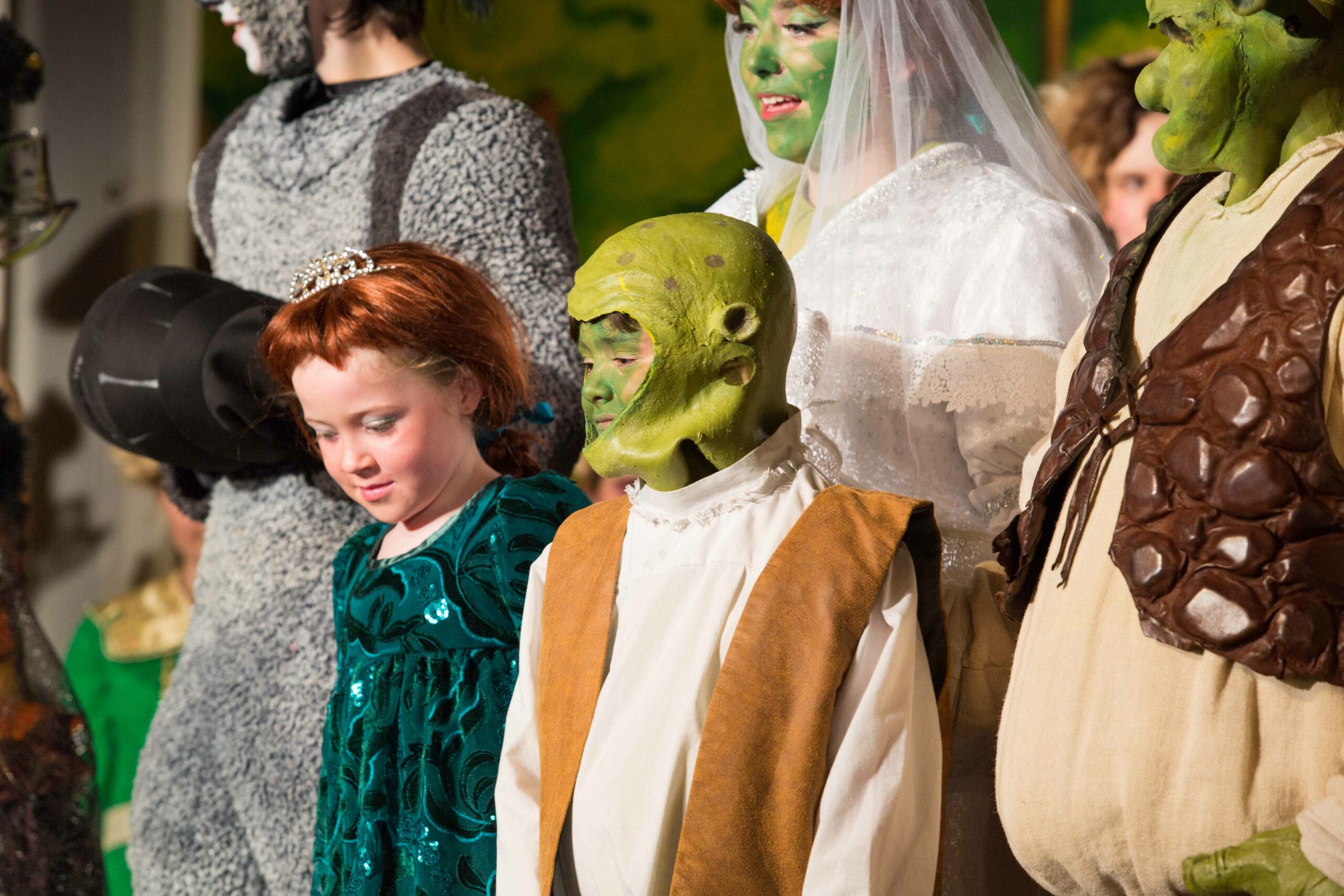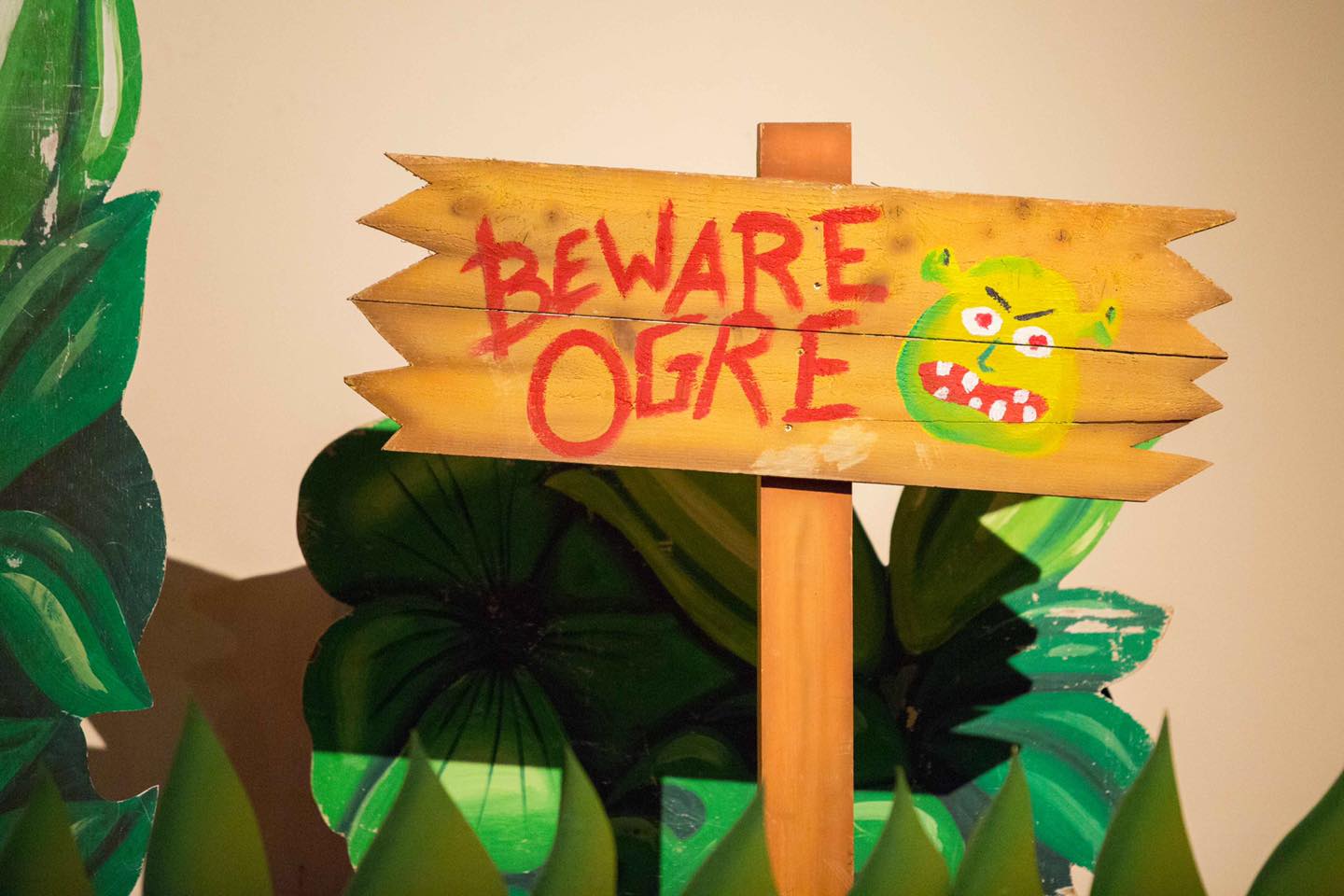 Now lets meet the Cast: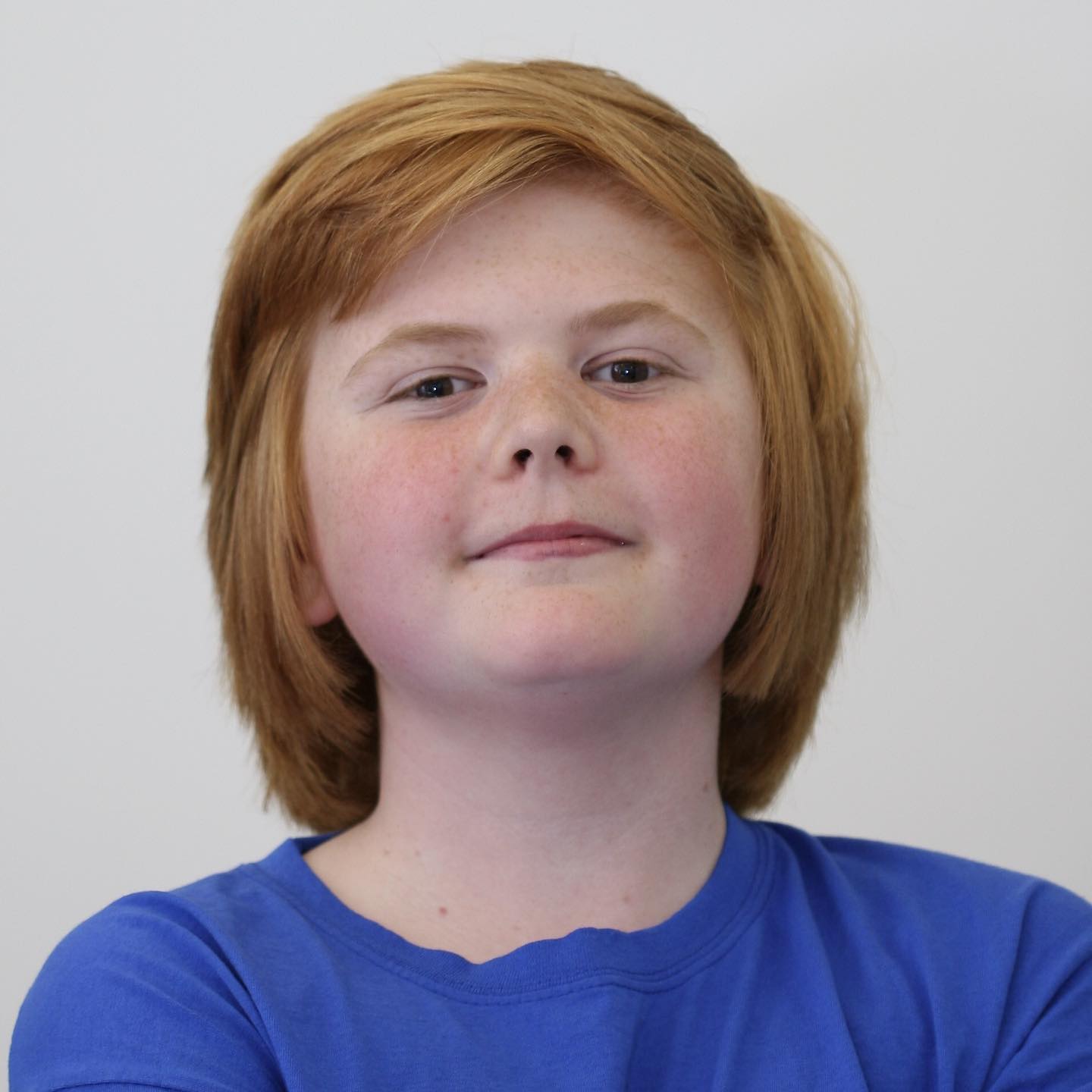 First we have 13 year old Forfar Academy pupil Kai, who plays the part of our show's "main man" Shrek!
Although this is Kai's first full scale show with Rising Youngstars, his interest in "all things musical theatre" began while watching DVD's of various musicals and stage shows as a wee boy – with Shrek The Musical being one of his all time favourites!
At the age of 6, Kai joined Big Hit Theatre Group and has attended weekly classes there ever since. He was also cast as a little gremlin called "Grimble" in Forfar Musical Society's 2019 pantomime The Grinch, and feels these experiences have helped equip him with the confidence and many of the skills required to take on a character as big as Shrek.
He may be a big, scary, green ogre to the rest of the world, but as the story reveals, Shrek's fearsome appearance hides a big heart. While he can be grouchy, arrogant and disgusting (a trait he is particularly proud of), he can also be clever, funny and kind, and Kai's fantastic portrayal of the sometimes surly, sometimes sensitive character will have the audience both laughing at and with him, while also championing him on his journey to love and happiness.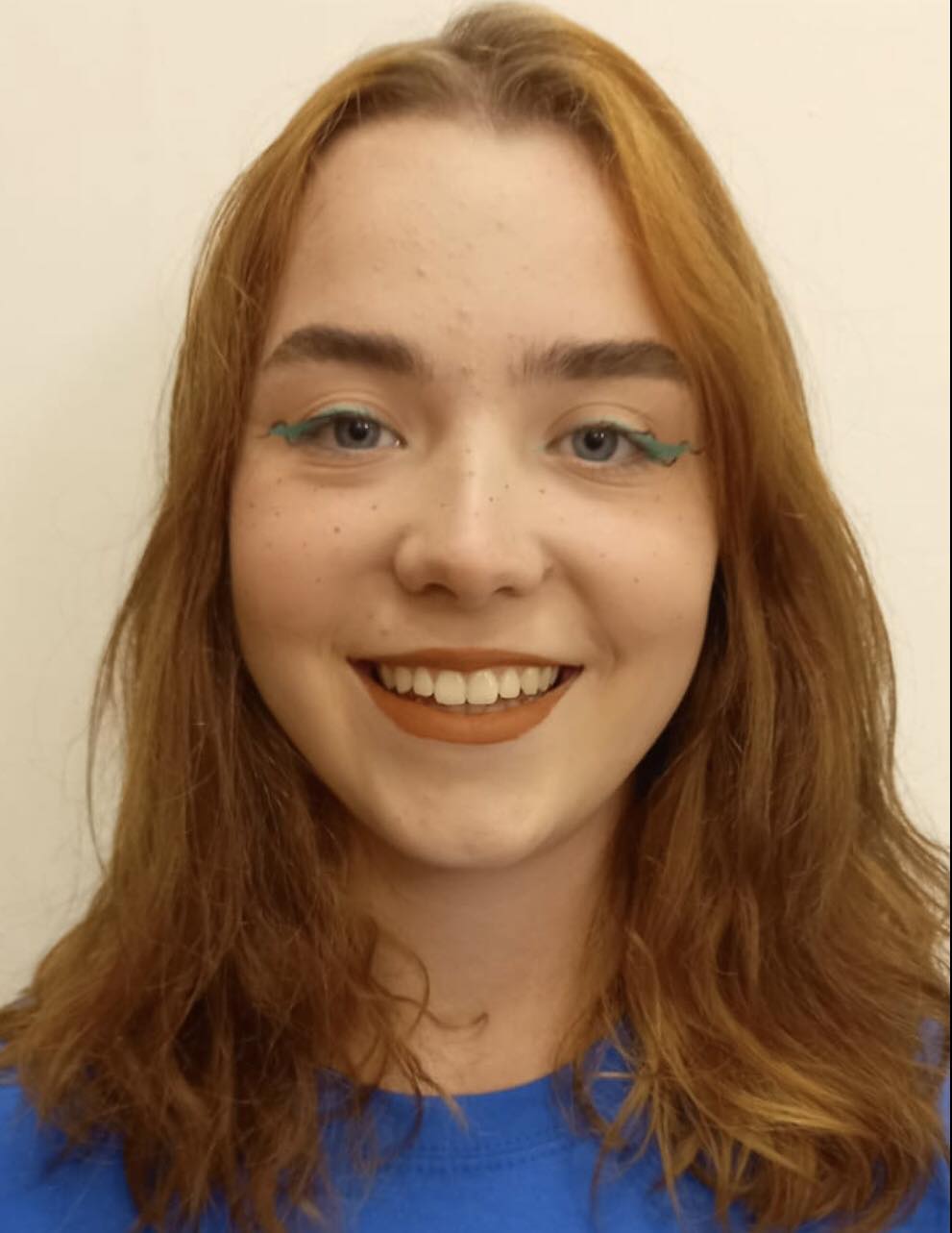 Princess Fiona is 17 year old University of the Highlands & Islands Musical Theatre student, Catie!
Catie began performing on stage when she was very young, but didn't make her debut with Rising Youngstars until the grand old age of 10, when she played leading lady Blousey in Bugsy Malone! She has enjoyed taking part in every one of our productions since then and also regularly takes to the stage with several other local companies including Arbroath Musical Society (where she recently played the part of Pinocchio in their production of Shrek The Musical) , Dundee Youth Musical Theatre and Stage Academy (Dundee).
Over the past two years she has also gained valuable experience as a student of the RCS Junior Conservatoire Musical Theatre programme.
Shrek the Musical will sadly be Catie's last show with Rising Youngstars but she is delighted to be playing the part of the feisty, funny and independent Princess Fiona. She has embraced the role with her usual commitment, passion and enthusiasm, and the character certainly allows her to showcase her fantastic singing ability and acting talent!
We will all miss Catie's presence in our productions but she'll always be part of the Rising Youngstars family and we look forward to watching the next chapter of her life unfold…!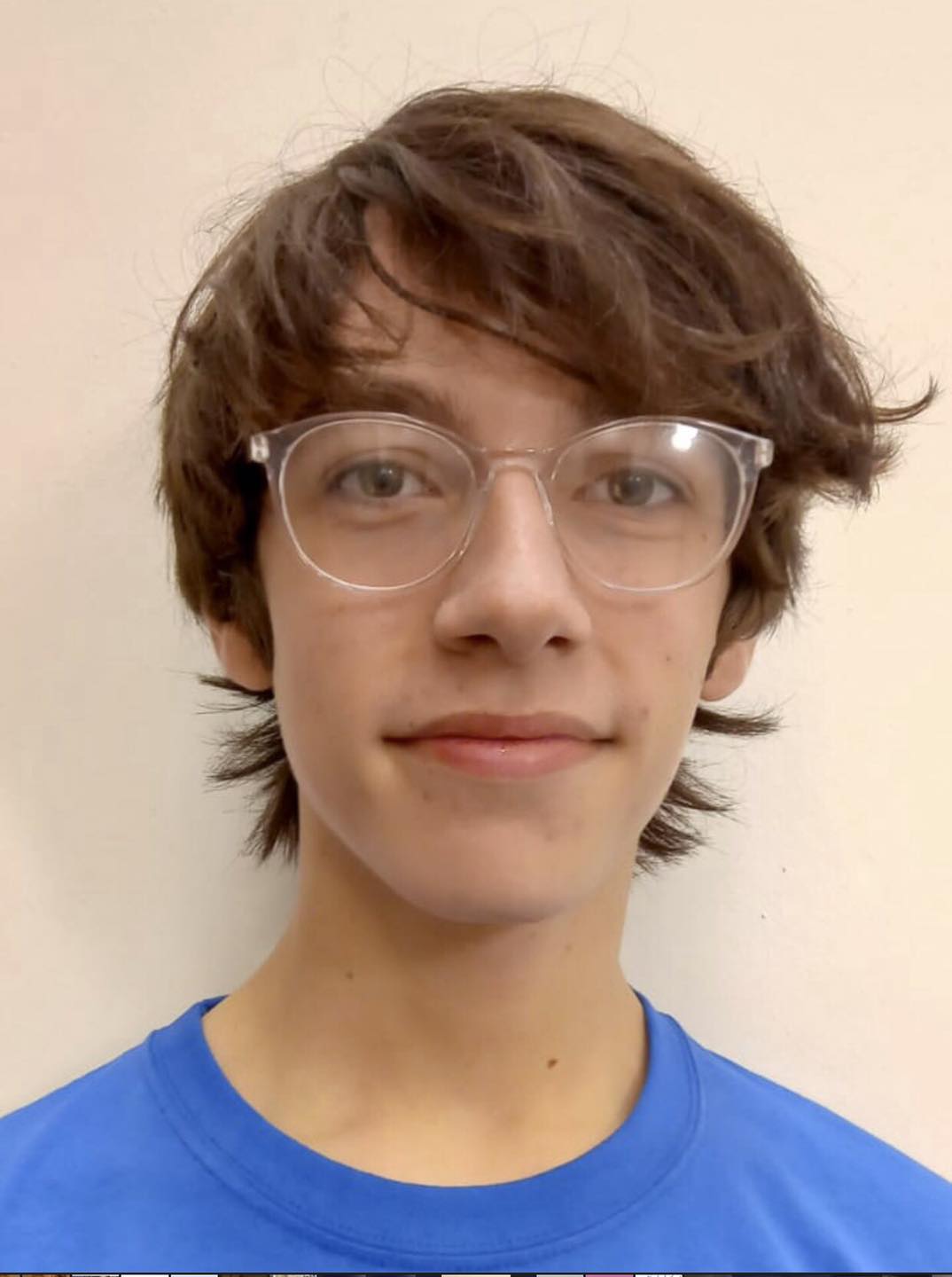 Donkey is 16 year old Franki, who is an NC Sound Engineering student at Perth College UHI. Franki is the longest serving member of the current cast, having joined the company ten years ago.
In addition to their experience with Rising Youngstars, Franki has undertaken a variety of principal and ensemble roles with several other local companies including Big Hit Theatre, Kirrie Panto Group and Dundee Youth Musical Theatre. However, they have no hesitation in saying that playing the part of the funny, lovable and big hearted Donkey is definitely a highlight so far!
And it is fair to say, portraying Donkey's sassy attitude, delivering his smart mouthed retorts and having the ability to talk incessantly has come easy to Franki – but of course, that will come as no surprise to those who know them!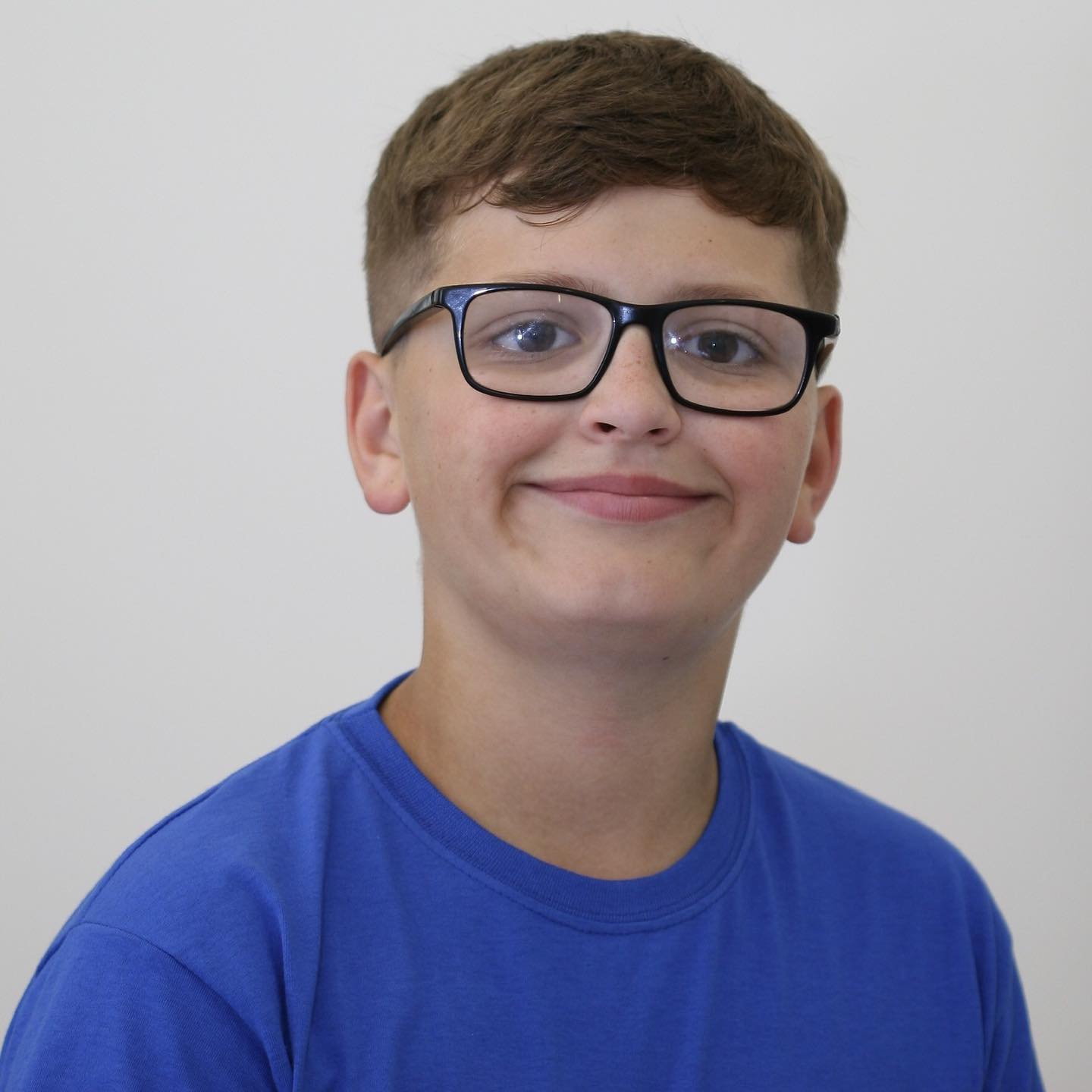 Lord Farquaad is 14 year old Andrew, who is an S4 pupil at Mearns Academy.
While this is his first full scale production with Rising Youngstars, Andrew has previously been involved with two Aberdeen companies – Phoenix Youth Theatre and Ten Feet Tall Theatre.
On this occasion though, it's safe to say Andrew's character in Shrek the Musical is NOT "ten feet tall"! In fact, he's not very tall at all….. Andrew is looking forward to playing the cocky, power hungry and somewhat vertically challenged Lord Farquaad – and his hilarious facial expressions and comedic timing while playing this part definitely bring lots of laughs to the show!
Dragon is 16 year old Rhiona who is an S5 pupil at Blairgowrie High School.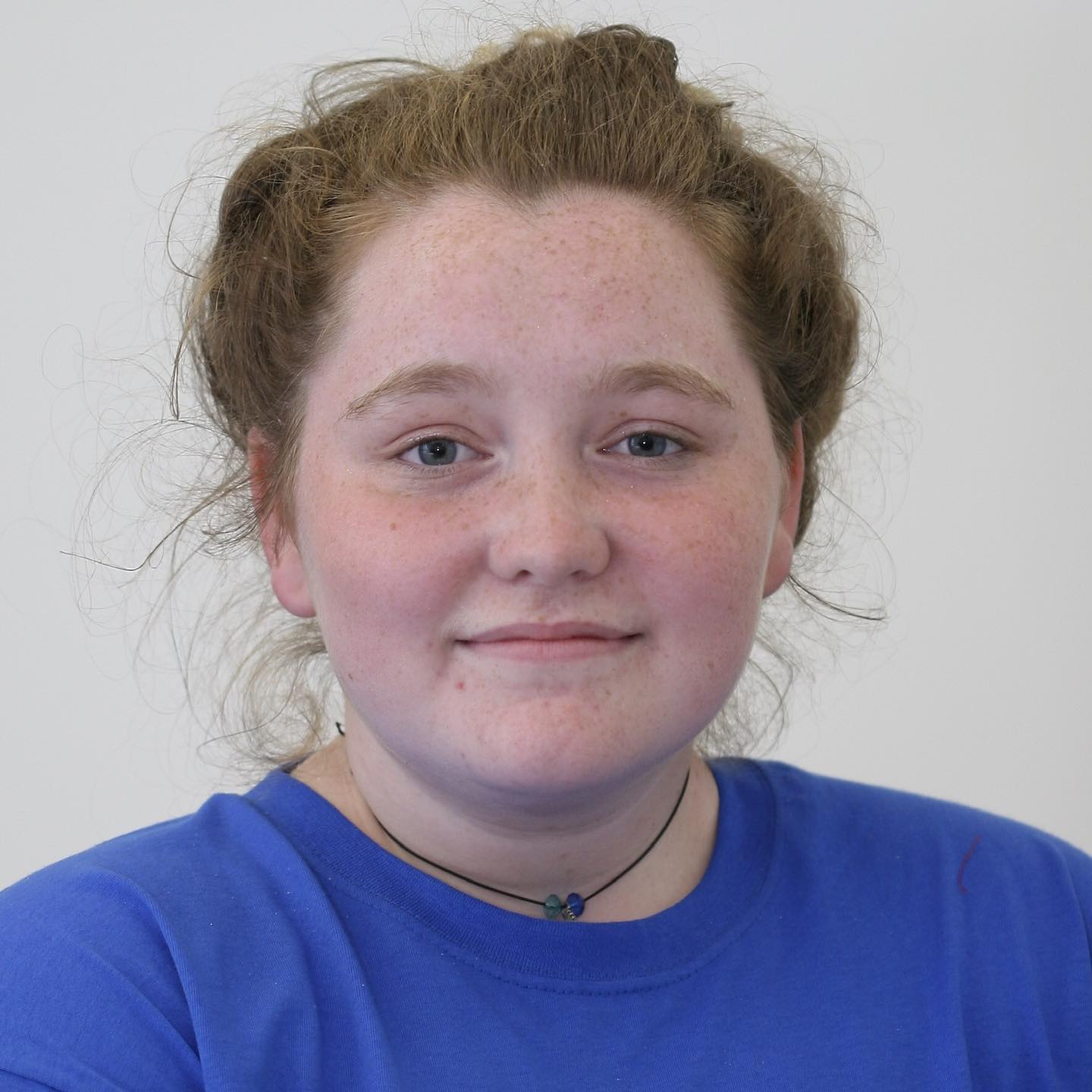 Rhiona became a member of Rising Youngstars back in 2019 when she joined the ensemble as a very shy, reserved 13 year old for our last full scale show, Back To The Eighties.
However, three years on, her confidence on stage has grown massively, and when she auditioned for Shrek The Musical earlier this year, it's fair to say she pulled it out the bag and blew the panel away with her powerful rendition of "Forever"! They had no hesitation in casting her as the feisty and imposing Dragon for the show!
On leaving school, Rhiona plans to study music at university.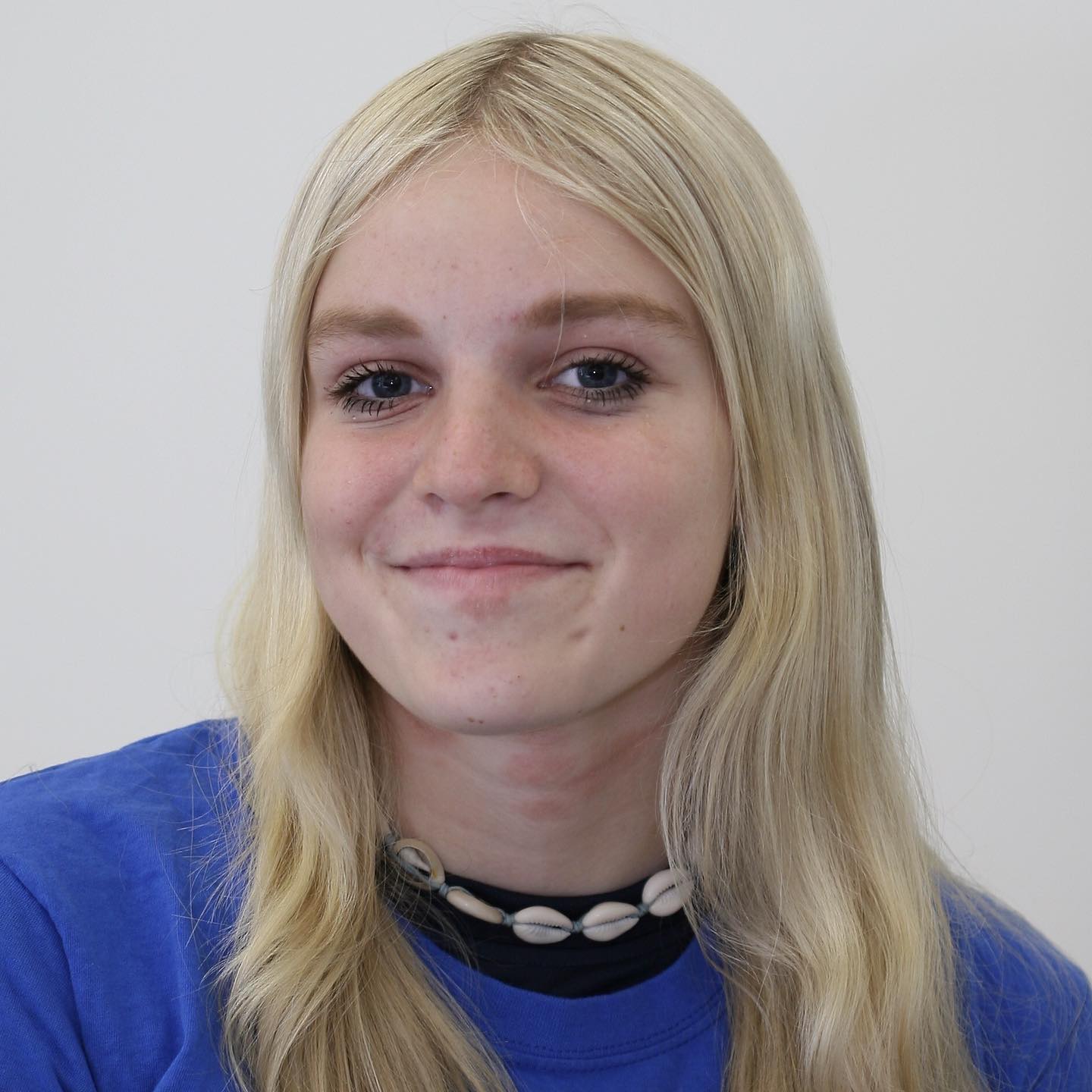 Next is S4 Forfar Academy pupil, Cali (15). While she is no stranger to the stage (having playing the title role in Forfar Musical Society's production of Annie in 2017), this is her first full scale Rising Youngstars show.
Cali will be playing Pinocchio in our production of Shrek the Musical – a part which she feels has helped bring out her funny side.Cali would like to pursue an acting career when she is older and hopes to audition for The Dance School of Scotland next year.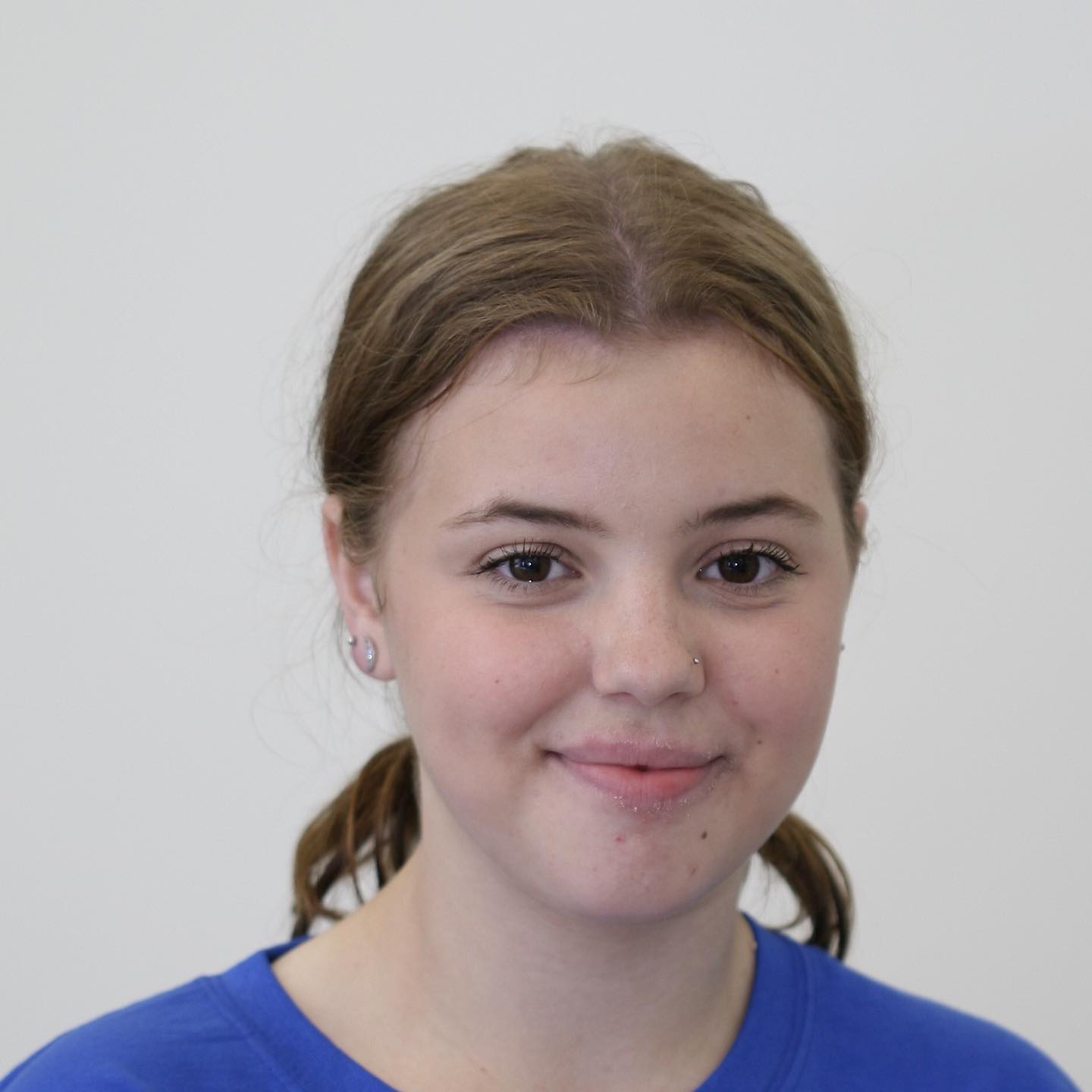 Finally we have S6 Mearns Academy pupil, Erin (16) who is embracing three roles in our production of Shrek the Musical – Mama Ogre, the Wicked Witch and the voice of Gingey!
Having previously been a member of Phoenix Youth Theatre in Aberdeen, Erin is a seasoned performer, and has taken part in several shows including Oklahoma and My Fair Lady.
She feels joining Rising Youngstars has really encouraged her to step out of her comfort zone, and in turn, her confidence has grown enormously. She has also enjoyed making lots of new friends in the company and is looking forward to joining them onstage to entertain you all!
Ensemble: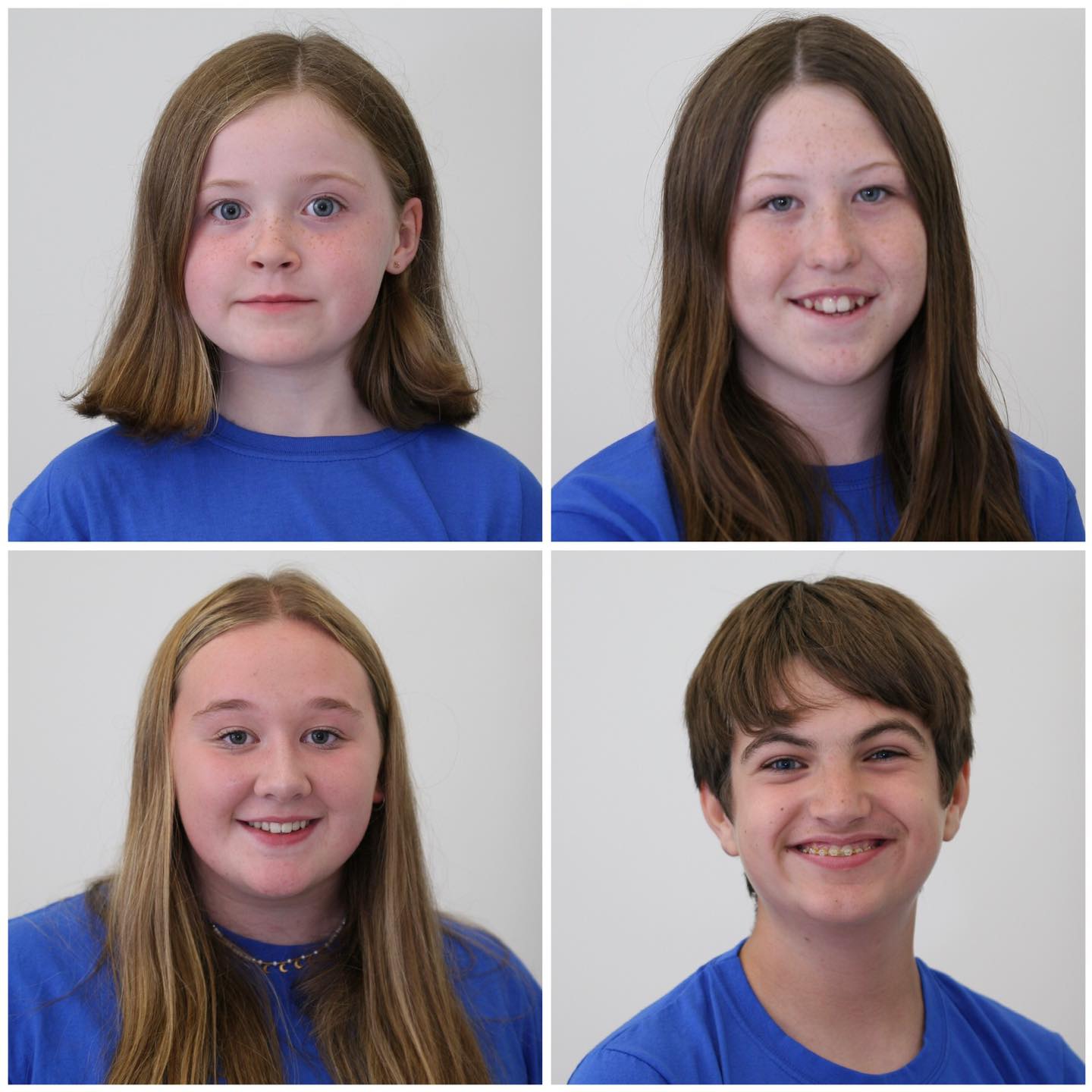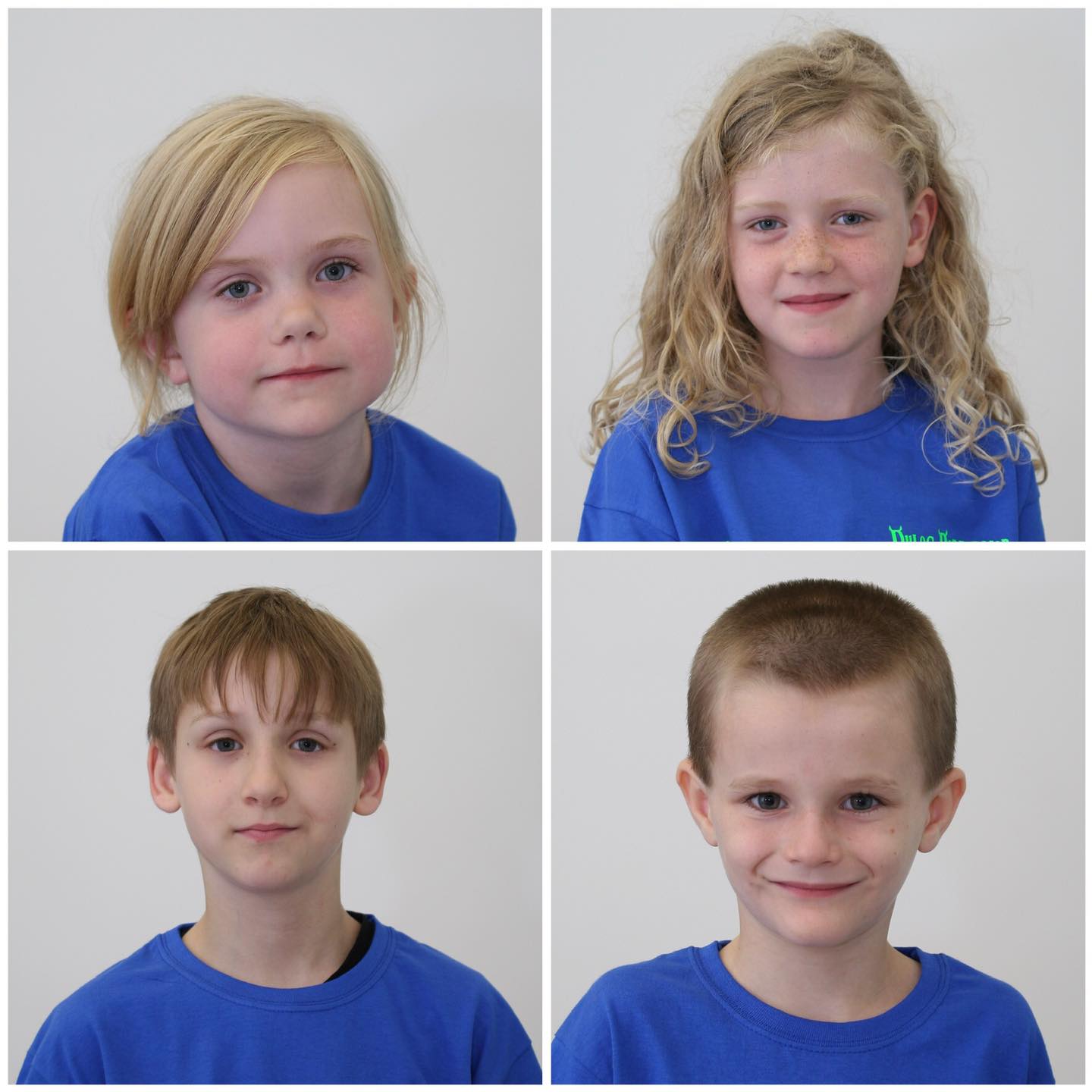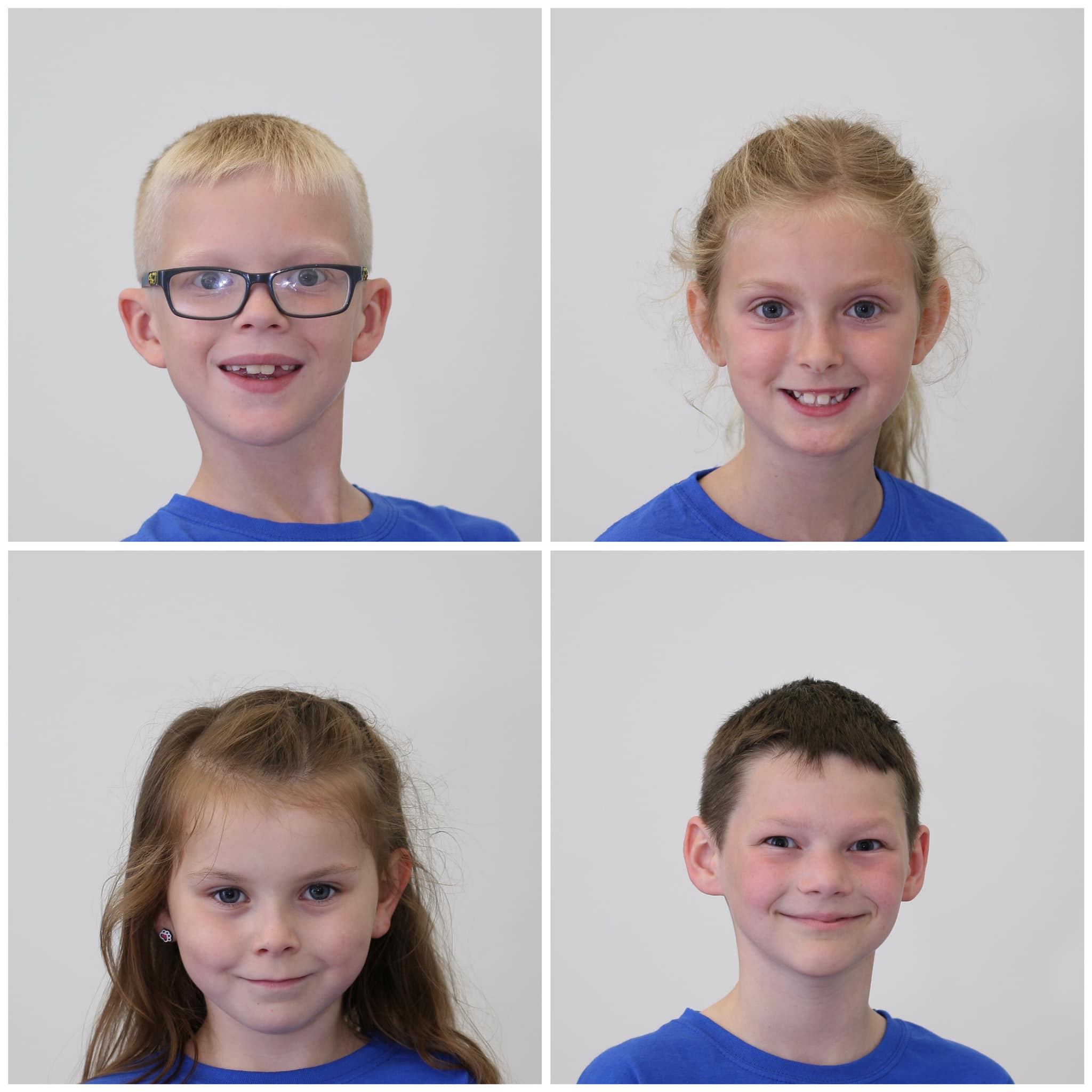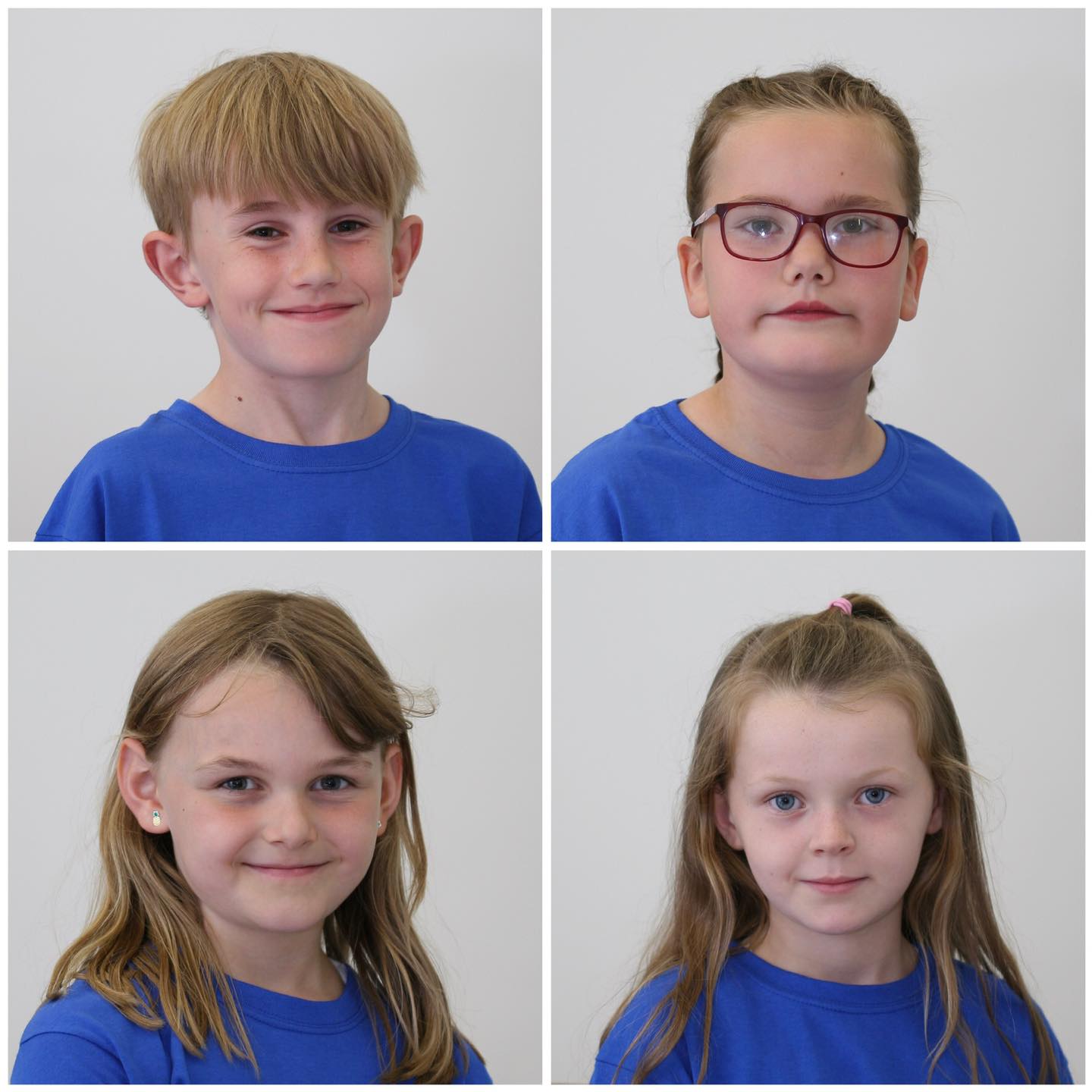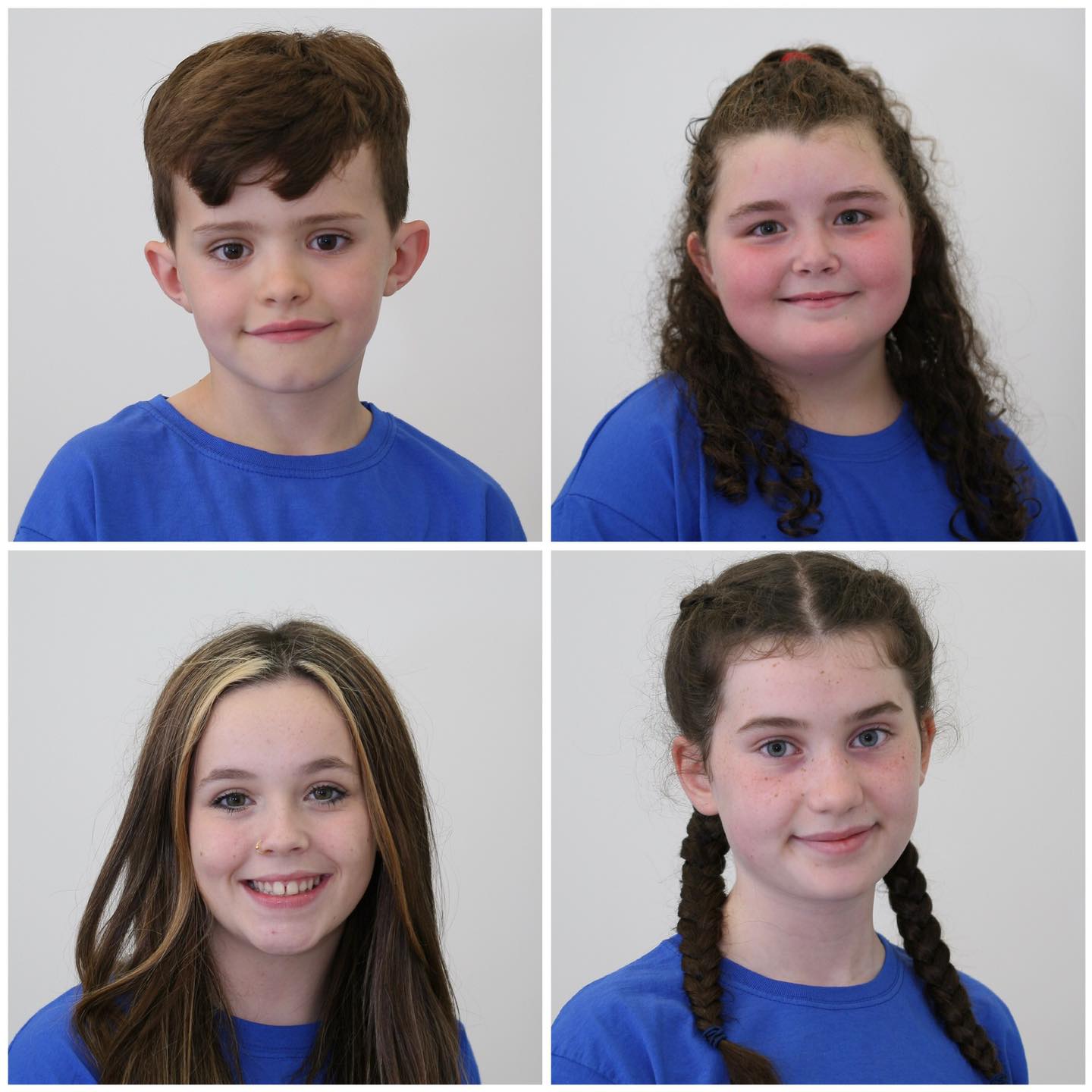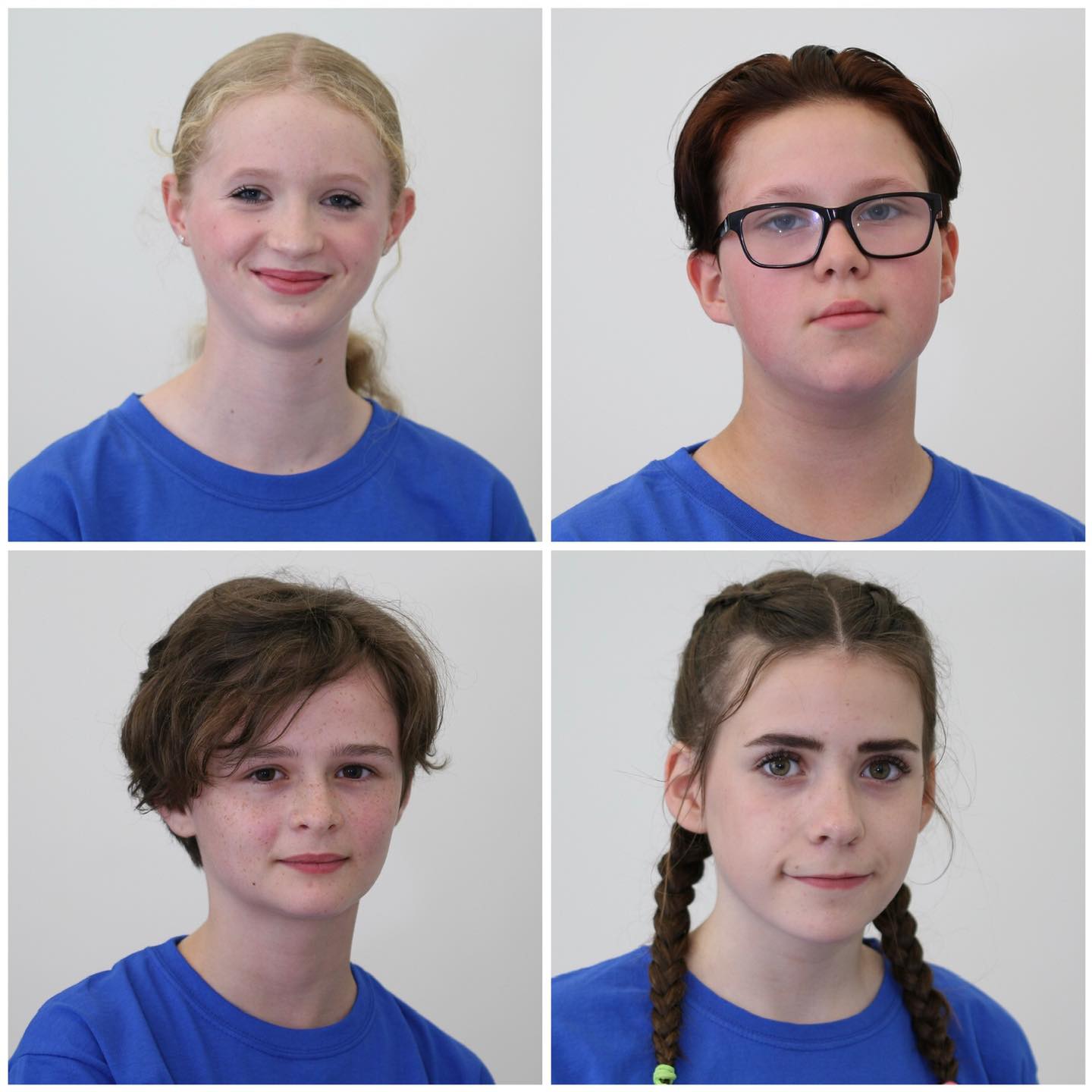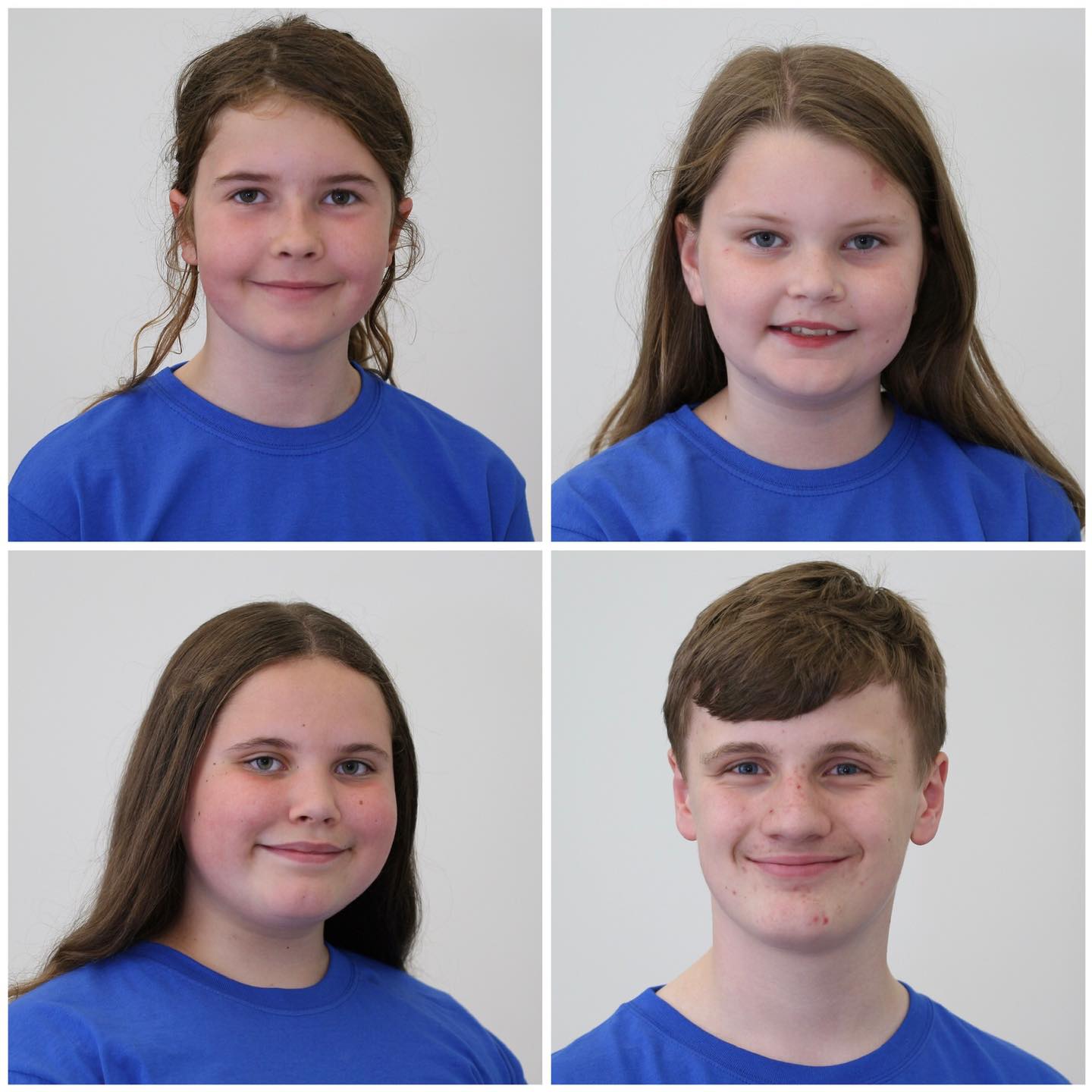 Let us introduce you to our incredibly talented, extremely hard working and massively patient Production Team for Shrek!
These wonderful humans have given up a huge amount of their own time over the last five months, completely "free gratis", to provide our cast with a positive and rewarding audition and rehearsal process, in preparation for staging a full scale production.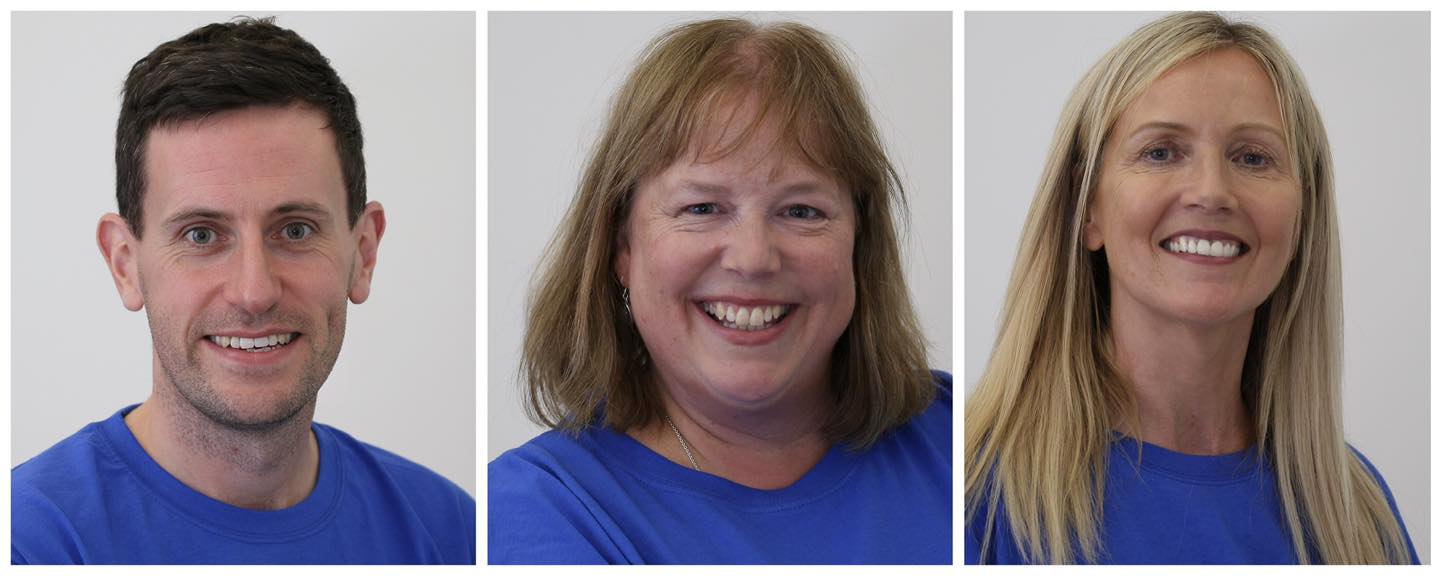 From left to right we have Stewart Rooney (our Musical Director), Janet Irving (Assistant Producer), and Fiona Retalic (Director/Producer).
All three have enjoyed many of their own "on stage" experiences, and bring with them a wealth of knowledge and skills not to mention qualifications in the field.
Both Fiona and Janet also give up an awful lot of their own time for their roles on our committee – Fiona is our Chairperson and Janet is Vice-Chair.